Apple Pay 'suspended on your device' phishing scam: how to spot fake texts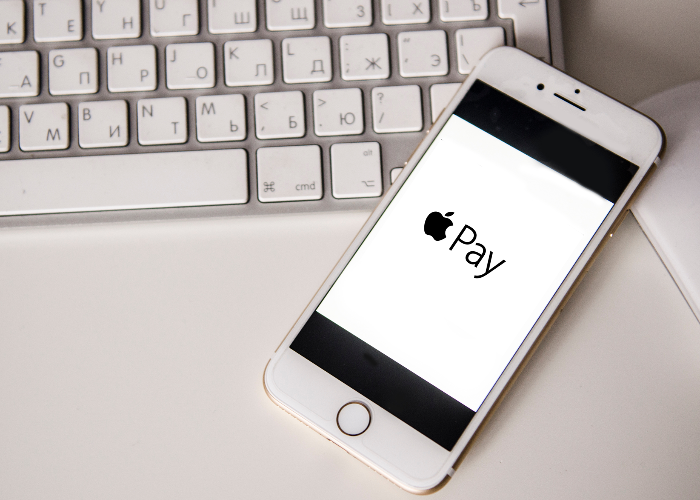 Fraudsters are attempting to trick people out of their personal information with a convincing Apple Pay text scam that asks you to 'reactivate your wallet'. Here's how to spot this scam and stay safe.
iPhone owners have been warned to be on the lookout for a text scam that looks to trick them out of money by claiming their Apple Pay has been suspended on their device.
During the coronavirus pandemic, contactless payment methods, including the likes of Apple Pay and Google Pay, have been encouraged as a safer and quicker way to pay.
As more people head outside following the recent easing of UK restrictions, a surge in spending is expected – and scammers are exploring more ways to trick people out of their hard-earned cash.
A loveMONEY staff member recently received one of these Apple Pay scams– and thankfully avoided it.
We'll now reveal how this scam works and red flags to be aware of.
How to spot a clone firm investment scam
How the Apple Pay phishing text scam works
The Apple Pay phishing scam is likely to have many variations, but this version claims that your account has been suspended, which requires you to update your details.
When you click on the link, you'll be taken to a legitimate-looking page that claims:
'Apple Pay was suspended on your device. You can continue to make contactless purchases once you have reactivated your wallet.'
On the next page, you'll be asked for personal details including your name, address, and date of birth – and you may possibly be asked for financial information.
This information may be used to empty your bank account, potentially for identity theft or even to pose as your bank to trick you into transferring your money to a fraudster's account.
Below is the scam message [number excluded in case it's cloned] and the page that it links to.

There are some clear red flags to note.
First, the text is from a random number – not Apple, although fraudsters can imitate legitimate numbers. The link itself is also noteworthy as it's not linked to Apple, but to a random site. There is also odd grammar used such as 'Wednesday 4th of August.'
Bank scams: how to get your money back
How to avoid Apple scams
If you get a text or email out of the blue claiming there's something wrong with your Apple Pay account, log into your account via your device or online.
Don't use any links in the message and never share your password or verification codes with anyone. You can contact Apple directly if you're unsure whether a text or email is legitimate and set up two-factor authentication for extra security.
Apple warns people to also be wary of misleading pop-ups and ads that claim your device has a security problem or fake promotions that offer free products and prizes.
Sadly, there are other scams to look out for, including fraudulent calls or voicemails that impersonate Apple Support.
Apple recommends sending suspicious emails impersonating the company to reportphishing@apple.com. You can report suspicious iMessages by tapping 'Report Junk' under the message, as well as block unwanted messages and calls.
Be the first to comment
Do you want to comment on this article? You need to be signed in for this feature