Bank scams: how to get your money back, best ways to get in touch & more
The number of scams has soared during the COVID-19 pandemic, leaving victims sometimes thousands of pounds out of pocket. We reveal what you should do if you're scammed.
'Woefully low' reimbursement for scam victims
Fraud losses hit a staggering £1.26 billion in 2020 according to UK Finance, with scammers "ruthlessly adapting and evolving their methods" to take advantage of the fact a lot of people were working remotely and spending more time online.
"Impersonation scams saw the biggest increase of any scam type, almost doubling in 2020 compared to 2019," UK Finance added in its report.
"For example, criminals have turned to mass scam texts, phone calls and emails impersonating trusted organisations such as the NHS, the police or the Government to trick people into giving away their personal and financial details."
While banks obviously have fraud teams in place to try and spot and then block fraudulent transactions, this doesn't always work.
Sometimes, banks can miss suspicious activity or scam victims can be tricked by fraudsters into saying the 'right' things to get transfers approved.
And while the Authorised Push Payment (APP) code was introduced in 2019 to help scam victims get their money back, not everyone has signed up – you can see the full list below.
Monzo has previously said it follows the 'spirit' of the code but has not signed up. Revolut is also not signed up to the code, while TSB has a Fraud Refund Guarantee.
Barclays
HSBC
Lloyds
Halifax
NatWest
Nationwide
Metro Bank
M&S Bank
Royal Bank of Scotland
Santander
first direct
Starling Bank
Bank of Scotland
The Co-operative Bank
The APP code says banks need to protect customers by educating them about scams and offer effective warnings, as well as identify higher risk payments and provide extra protection for those who may be deemed more vulnerable.
If you're defined as vulnerable, the APP code states that you should be reimbursed even if your bank has done everything they should have under the code.
You can check out the code in-depth here, including what is expected of you when trying to protect yourself against scams.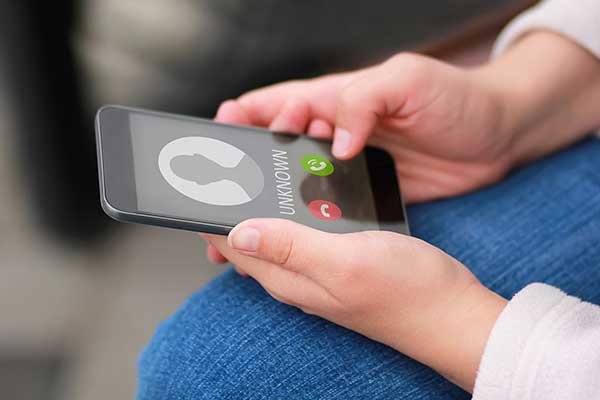 Unfortunately, the effectiveness of this code has been criticised – so even if a bank is signed up, you won't be guaranteed to get your money back.
According to a report by Which? many scam victims are being treated unfairly when trying to get their money back, with some being blamed for missing warnings or not doing enough to protect themselves.
Which? also found that reimbursement under the APP code was 'woefully low' at just 41% and found examples of where some people were unfairly rejected reimbursement.
I've helped some loveMONEY readers get their money back, which has involved some banks – but not all – changing their decision.
And when I've previously got in touch with different banks, I've noticed that you're more likely to get your money back from some banks compared to others – but this is based on a small number of cases.
If you've been scammed and are trying to get your money back, I'll run through everything you need to know, including your options if the bank refuses reimbursement.
Unfortunately, there are no guarantees that you'll get your money back, but this guide may improve your chances of success.
Clone firm investment scams: how they work, how to spot them & more
How do I get my money back?
If you are scammed, get in contact with your bank or building society as soon as possible, as it could affect whether or not they can retrieve any money from the bank that received your money.
It's also a good idea to report what happened to Action Fraud.
Some banks like Metro Bank will assign a case handler when you get in touch – they should get in touch with you to discuss your case and may ask for supporting documentation.
You should make sure you provide as much information as possible – where you think the money went, account details of the payees, as well as how the payment instructions were received.
It's worth mentioning any correspondence from the scammers, such as emails, fake investment information or HMRC letters – as these can illustrate how sophisticated a scam is.
Santander has revealed it would also ask whether any software was downloaded or whether the individual's laptop, computer, tablet or phone was accessed remotely.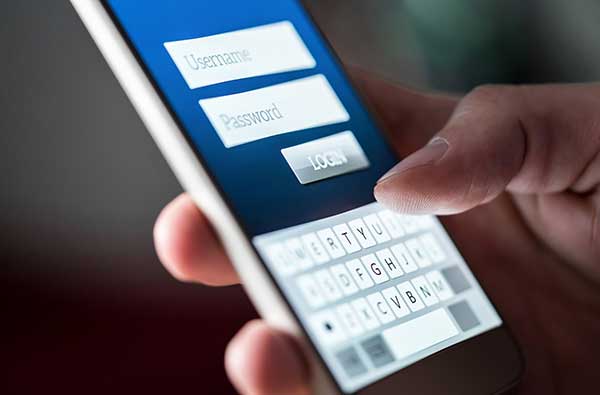 Ed Fisher, head of fraud at Nationwide, warns that scammers tend to move money very quickly, so calling as soon as possible is vital.
Sometimes fraudsters aren't quick at moving cash. In these cases, the bank may be able to intervene and freeze the account before the money is withdrawn.
He also encourages scam victims to provide as much information as possible, so it's worthwhile to write down notes quickly about how the scam worked and how the fraudsters got in touch.
When looking at scam cases, Fisher says the key things banks look at is whether the bank did everything they could to protect the customer – and whether the individual tried to protect themselves.
For example, making a swift investment decision without doing any research or checking the FCA register to check if they are legitimate, may mean the individual doesn't get their money back.
'I lost £50,000 days before scammers were flagged by the FCA'
The process of reporting a scam means there's a lot of questions asked, but these are essential to help the bank try and get your money back.
Unfortunately, some people are more susceptible to scams, so if there are any circumstances that could make you more vulnerable, you should tell your bank.
The Financial Ombudsman says that age, physical or mental health, caring responsibilities, bereavement or even redundancy can put someone in a vulnerable position, so they may need extra support from their bank.
Need to get in touch with your bank? Below are contact numbers for the main banks that you can use to report a scam:
Barclays: 0345 050 4585
Halifax: 0345 602 2160
HSBC: 03457 404 404
Lloyds: 0800 917 7017
Metro Bank: 0345 08 08 500
Monzo: Use the Monzo app, tap help, search for reporting a scam and click get in touch
Nationwide: 0800 30 20 11
NatWest/Royal Bank of Scotland: 03457 888 444 / 03457 24 24 24
Revolut: Contact Revolut via the in-app chat
Santander: 0800 9 123 123
TSB: 0800 096 8669
How long does my bank have to respond?
According to the APP code, banks have 15 working days to respond. For cases that are more complex – for example, scams involving multiple banks – your case should be investigated within 35 days.
If your case will take even longer to investigate, the bank should notify you.
HMRC tax evasion scam: how it works, red flags & more
What should I do if my bank refuses to reimburse me?
If your bank refuses a refund, you should complain, which you can either do over the phone or via a letter or email. Putting a complaint in writing could be a better option as you're less likely to miss any vital details.
Here's a template letter to help you with your complaint. You could mention the bank's obligations under BSI's code of practice (PAS 17271:2017 'Protecting customers from financial harm as a result of fraud or financial abuse.')
This voluntary code says that banks should have measures in place 'to detect suspicious transactions or activities that might indicate fraud or financial abuse.'
Examples of suspicious activity include a sudden increase in spending, transfers to other accounts or financial activity that matches a known method of fraud.
This code of practice is designed to be used by organisations like the Financial Ombudsman to help scam victims get their money back, rather than individuals. It costs £102 to get hold of this code of practice and is not guaranteed to help get your money back.
If your bank hasn't responded to your formal complaint within eight weeks or you're unhappy with the outcome, you can go to the Financial Ombudsman.
Your bank should issue a 'final response letter' about the outcome, which also gives the individual the right to complain to the Financial Ombudsman.
You'll have six months from the date of the letter to get in touch with the Ombudsman, who will assign a case handler to ask both the individual and bank for evidence to support the investigation.
If you contact the Ombudsman after six months, it's unlikely they'll be able to help.
While the Ombudsman is a useful (and free) service, it has been criticised about how slowly it has been tackling complaints with thousands of cases unresolved after a year.
The service also has its limitations as its award limit is £355,000 – so if it upholds a complaint, this is the maximum amount it can tell a bank to pay.
If you have lost more than £355,000, you may want to consider other ways of getting your money back such as legal action, but this can be expensive, and it may not work.
As the Financial Ombudsman is free, you may be able to get a resolution without spending a penny.
Clone firm investment scam: 'I lost £100,000 to scammers'
What can I do if the Financial Ombudsman can't help?
It's worth stressing that legal action is extremely expensive and not guaranteed to get your money back.
It might be worthwhile if the amount lost is not covered by the Ombudsman and as a last resort – it's worth getting some independent advice about legal action before pursuing it.
Alternatively, you could contact a Consumer Champion from a reputable publication who may be able to help without getting the Ombudsman or the courts involved.
Be wary of any organisations that approach you offering to get your money back for a fee as it's likely to be a scam.
'I lost over £20,000 in a fake loan scam'
Want more stories like this? Head over to the loveMONEY homepage, follow us on Twitter or Facebook or sign up for our newsletter and let us send the news to you!
Be the first to comment
Do you want to comment on this article? You need to be signed in for this feature