Instagram investment scam: promise of huge returns tricking people into sending funds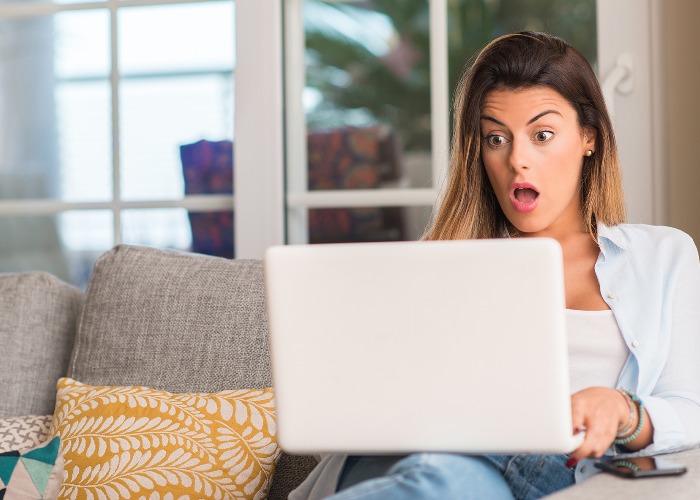 After one loveMONEY reader lost £500 Instagram investment scammer, we reveal how these scams work and how to spot a fake investment offer.
Instagram users are losing hundreds of thousands of pounds each month to investment scammers, new figures show.
According to Action Fraud, 164 Instagram users lost £358,809 to investment scams as fraudsters in June 2020 alone. That's an average loss to victims of around £2,200
These fraudsters often contact people about opportunities to make eye-watering returns in a few days for a small initial investment.
Usually, this investment is a few hundred pounds (and the fraudster claims to take a small commission), making it attractive for those new to investing as the upfront cost is small.
Once the money is sent (by bank transfer or via a cryptocurrency platform), the scammers try and get more money by claiming profits cannot be sent due to tax issues before blocking them.
As savings rates are abysmal – at the time of writing, you can get 1.6% at best by locking your money away for five years – and people are spending more time at home, there's more exposure to investment scams.
Before I reveal how a loveMONEY reader fell for an Instagram investment scam, it's worth remembering that investing is usually a long-term commitment – short-term investment options are usually extremely high risk or a scam.
Clone firm investment scams: how they work & how to spot them
Lucrative investment opportunity
In March, Robin (the victim's name has been changed for anonymity) followed an alleged investment advisor who claimed they completed trades for clients on Instagram and had over 4,000 followers at the time.
The investment advisor Valencia (the scammer's name has been changed in case they impersonated someone) contacted Robin about investing in oil stocks for £700.
Robin initially declined and said it was too much to invest upfront.
But she admits was tempted as Valencia posted images about the high returns she helped her clients achieve, investment graphs and an office showing a team working on investments.
A few days later, Valencia wrote a public post claiming she could accept a smaller upfront investment of £500, which caught Robin's attention, so she got in touch.
After discussing the investment and the terms and conditions, Robin invested £500, which was the first time she had invested in anything.
She was amazed to see her investment in oil shares apparently soar from £500 to £13,000 within 24 hours and attempted to claim the profits.
Clone firm investment scam: 'I lost £100,000 to scammers'
At that point, she was asked for a 'release fee' of £2,400, which was demanded by HMRC, according to Valencia.
"She took a negative tone," recalls Robin, who says that she was accused of 'messing around' when she asked for the fee to be taken away from her profits.
Robin was told that if she didn't pay within hours, she would face additional penalties.
It was when Valencia suggested that she could try a payday loan, borrow money from family and friends, or use an overdraft, that Robin became suspicious.
She then threatened to send the £2,400 fee to debt collectors on behalf of HMRC, so Robin tried to contact Valencia's manager so she could try to resolve everything.
After making many excuses, Valencia claimed her manager didn't want to talk to Robin due to her 'attitude' and kept pushing her to send the money, which convinced Robin it was a scam.
So, she did some research, found the Financial Conduct Authority (FCA) register and asked Valencia for a registration number so she could verify her business.
While she was offered one, she couldn't find Valencia on the register – so she blocked her and reported her to Action Fraud, Instagram and the FCA.
She also called her bank, Lloyds, which told her it would take 15 working days to investigate but didn't get back to her during this time.
Unfortunately, when Lloyds got back in touch, they revealed they retrieved less than £2 from the account she sent money to.
So, she got in touch with loveMONEY to see if we could help.
HMRC tax evasion scam: how it works, red flags & more
What happened next?
I got in touch with Lloyds to see whether they could help as Robin was a first-time investor that was tricked into investments by misleading Instagram posts.
As the Instagram account was still active when Robin got in touch, I warned the FCA about the suspected scammer and also got Instagram to suspend the account so no one else would be affected.
"We have removed the account brought to our attention," commented a spokesperson for Facebook, which owns Instagram.
"We do not want fraudulent activity on Instagram, and we invest in people and technology to block millions of fake accounts every day.
"We have also donated £3 million to Citizens Advice to deliver a UK Scam Action Programme to both raise awareness of online scams and help victims.
"We encourage people to report suspicious accounts so we can take appropriate action."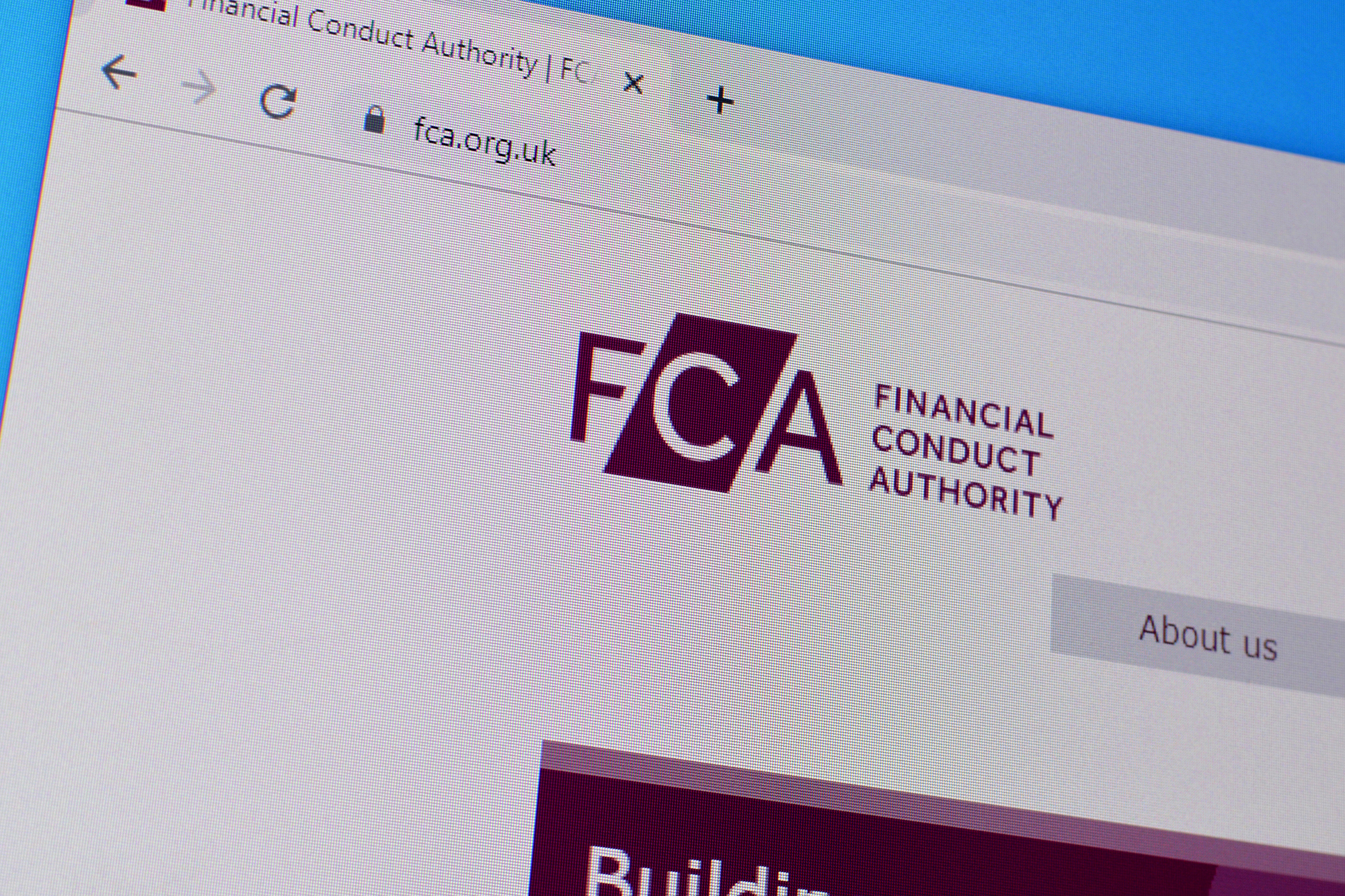 Lloyds investigated what happened but refused to reimburse Robin on the grounds that she didn't check the investment was genuine.
According to the bank, when she selected the payment category, she received a warning directing her to the FCA register (which she later used to identify the scam).
"Whilst we have every sympathy with Robin as a victim of a scam, when she transferred money as part of an investment opportunity she found on social media she, unfortunately, didn't take sufficient steps to verify that it was real," a spokesperson for Lloyds Bank said.
"We urge anyone approached about an investment opportunity to check that it's genuine by contacting the firm on the phone number, email or website listed on the FCA site, or by seeking independent financial advice.
"Fraudsters often withdraw or transfer the funds as soon as they are received from their victims.
"When Robin contacted us to report the scam, we immediately contacted the receiving bank to attempt to recover any money that may have remained in the receiving account.
"Never be rushed into making a payment and remember that if it sounds too good to be true, it probably is."
This case sadly reveals that banks may not reimburse scam victims if they feel they haven't taken enough precautions – or if you send money after being warned about a scam.
Scammers pretend to be from a reputable or well-known firm. Check their details on the FCA register at https://t.co/8OfFPCBmuJ before investing. #BeScamSmart pic.twitter.com/SDlbQPYL1j

— Financial Conduct Authority (@TheFCA) February 10, 2021
How to stay safe
If you want to start investing, it's best to do your research first by looking into your options, reputable investing platforms and companies and understanding what returns are possible.
Not sure where to start? Check out our loveMONEY guide on how to invest.
Make sure that you use reputable comparison sites that you recognise if you decide to look for fixed-rate bonds as my research suggests some scammers have set up fake comparison sites to target people – often by offering lucratively high returns.
By understanding what kind of returns are actually possible, it's easier to spot unrealistic offers and investments.
You can check any firms on the FCA register, but this isn't foolproof as scammers are increasingly cloning legitimate firms – and sometimes the FCA simply flags them too late.
You should be wary of choosing investments social media as Action Fraud warns that scammers promote 'investment opportunities' and promise large returns from a small upfront payment.
Some scammers might try and entice people into getting in touch by advertising a lavish lifestyle, including fancy cars or even high returns, but this can easily be faked.
"Never respond to any requests to send money, or have money transferred through your account, by someone you don't know and trust," warns Action Fraud.
It's a good idea to get independent professional advice before investing and talking to family or friends before making any investments.
And remember, if anyone tries to rush you into investing for a limited time deal, this is likely to be a scam.
Bank scams: how to get your money back
Want more stories like this? Head over to the loveMONEY homepage, follow us on Twitter or Facebook or sign up for our newsletter and let us send the news to you!
Be the first to comment
Do you want to comment on this article? You need to be signed in for this feature