Clone firm investment scams: how they work, how to spot them and stay safe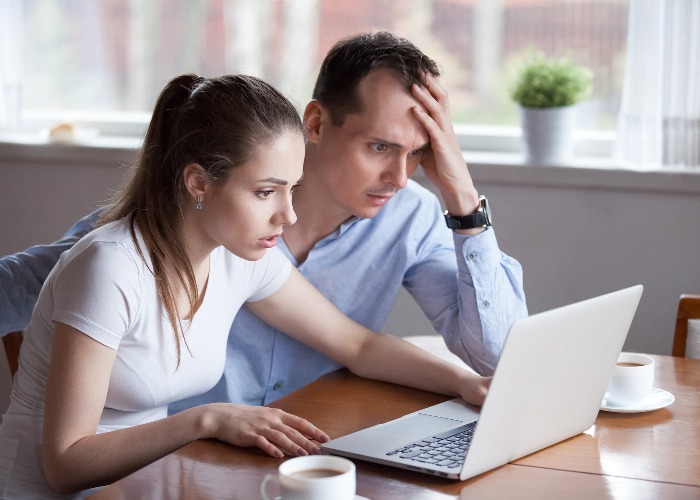 We reveal why clone firm investment scams are becoming more common, how they work and how to stay safe, as well as reveal red flags highlighted by loveMONEY readers who have been scammed.
We lose life-changing sums to clone scams
Over £78 million was lost to 'clone firm' investment scams in 2020 with victims reporting average losses of just over £45,000, according to Action Fraud.
Clone firms imitate genuine investment firms to trick people into investing thousands – and sometimes even tens of thousands of pounds – in investments that actually don't exist.
In this guide, we'll cover why such scams are becoming more prevalent, how they work, the ways in which people are targeted, as well as how you can identify this scam.
If you've unfortunately fallen for a clone firm investment scam, we'll also reveal what you should do next and whether you can get your money back.
Clone firm scam: 'I was conned out of £60k'
Scams are more sophisticated than you think
Before we reveal why this type of scam is becoming more common, it's worth challenging the idea that people fall for clone firm scams because they don't do their research or think everything through.
In January, the Financial Conduct Authority (FCA) revealed that 75% of investors surveyed said they were confident they could spot a scam, yet 77% admitted they were unsure what a clone investment firm was.
This is worrying as 77% of those surveyed recently made an investment or planned one over the following six months to help improve their finances – so they could be caught out if they're not aware of clone firms.
It could be argued that more education around how specific scams work could boost awareness and help people avoid getting scammed.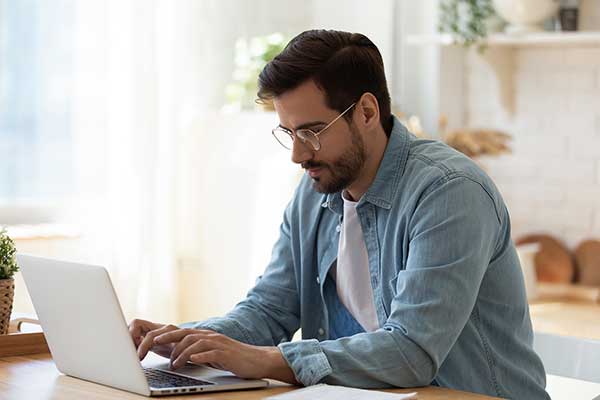 We have helped many loveMONEY readers get their money back from such scams and, while the FCA is trying to raise awareness, more action is needed.
PIMFA, a trade association for firms that provide investment management and financial advice, believes more Government intervention is vital.
It also believes that social media sites, search engines and domain name registration services need to take responsibility by stopping fraudsters from operating on their platforms.
Coronavirus: online scammers' tricks to watch out for
Why savers are looking for better returns
Savings rates tumbled after the Bank of England slashed interest rates to a record low last year, followed by the COVID-19 pandemic, which has impacted millions of people financially.
But while savings rates have recently improved, it'll be very difficult to beat inflation (3.1% at the time of writing).
Ultimately, this has pushed people who usually wouldn't consider an investment of any kind into considering one in a bid to get a better rate of return on their hard-earned cash.
Unfortunately, many people don't know how miserly rates from banks actually are, leaving them vulnerable to 'dubious investment propositions.'
"The internet, search engines and social media sites are awash with dubious investment propositions purporting to offer high returns, with little or no risk, often using a clone of a well-known financial services firm to give investors a false sense of security," warned Debbie Barton, financial crime prevention expert at Quilter.
"The lockdowns have accelerated the proliferation of clone firm investment scams.
"On one side of the coin, you have a group of people who have built up their savings and will be looking to generate a decent return in an environment where leaving your savings in cash will earn you a pittance.
"On the other side, many others will have experienced a hit to their incomes and will be trying to achieve the best return possible on their savings."
Sadly, Barton believes that the threat from clone firm scammers will not disappear now that lockdown restrictions are no longer in place.
"Quilter's analysis of the FCA's warning list shows clone firm warnings were on the rise before the pandemic, increasing by 41% between 2017 and 2018, and a further 35% between 2018 and 2019," said Barton.
Investment scam: 'I was conned out of £60,000 and only got £40,000 back'
How clone firm investment scams work
We've talked to a few loveMONEY readers who fell for a clone firm scam and found that they were mostly caught out by unknown comparison sites that they've found via Google.
Unfortunately, we have been unable to find out exactly what sites were used.
Once someone put their details into a comparison site, they receive a few calls offering attractive investment opportunities from what appeared to be legitimate companies.
While the rates are attractive – sometimes at 6% or 7% – these are far from realistic in the current savings environment.
It's always worth checking savings best buy lists on a trusted financial site like loveMONEY or MoneySavingExpert – if the rate looks unrealistically high, it's a scam!
We've included the top rates available in fixed rate bonds (at the time of writing), so you can be aware of what you should expect.
You should note that some of these rates are offered by Shariah-compliant banks, so the profit is not guaranteed but these banks generally have a good record of paying out.
One year: 1.45%
Two years: 1.76%
Three years: 1.81%
Five years: 2.05%
How fraudsters appear legitimate
Fraudsters are becoming more sophisticated in how they target people, so it can be harder for someone to spot a scam.
For example, people are generally aware that if they're pressured into something by someone contacting them out of the blue, it's likely a scam.
But when we've talked to some loveMONEY readers affected by clone firm scams, they revealed they weren't pressured into investing (although others were offered 'limited time' bonds).
We've found it's not uncommon for scammers to give someone at least a few days to think about the fake investment and do their own research, as well as share a Firm Reference Number (FRN).
This reference number often matches a legitimate firm on the FCA register – and the scammers often use the same address details in any emails.
If the address is different from the one on the FCA register, the scammer would claim that they work in a newly opened office (often in London).
In some cases, a fraudster sends details of a legitimate bond someone can find on the London Stock Exchange (that they don't have access to), and a factsheet or even a fake prospectus.
And scammers follow procedures similar to legitimate firms by forcing victims to go through compliance (where they provide copies of personal documents) before setting up a fake online account.
Usually, the scammers are described by loveMONEY readers as professional, friendly and knowledgeable about how investments work, which helped put the individual at ease.
Experienced investors are common targets for fraud. Protect yourself by checking the FCA Register at https://t.co/8OfFPCBmuJ alongside details you've been given to make sure the firm is authorised #BeScamSmart pic.twitter.com/SKRXDUsrbx

— Financial Conduct Authority (@TheFCA) January 28, 2021
How to avoid getting scammed
Scammers can be pretty sophisticated, so what's the best way to avoid getting scammed?
First, it's vital that you don't use any links in any emails if you don't trust the company or believe any information they give you.
You should use only the phone number and email address on the FCA register, not the contact details given. It's also worth seeking impartial advice before investing.
"If you're considering an investment, visit the FCA Register to make sure the firm you're dealing with is authorised," said Mark Steward, executive director of Enforcement and Market Oversight at the FCA in an official post.
"Check our warning list of firms you should avoid, use the contact details on our FCA Register, not the details the firm gives you, and check for subtle differences to avoid 'clone firm' scams.
"And if you're still unsure, call the FCA consumer helpline (0800 111 6768) for further information.
"When it comes to clones, I cannot emphasise enough how important it is to double-check every detail."
Unfortunately, some people are caught out even after checking the FCA register as the regulator wasn't able to flag the clone firm in time.
One unlucky loveMONEY reader lost £50,000 days before the FCA added the clone firm to its register, so you can't depend on the register entirely to avoid any scams.
We would recommend that you don't use comparison sites via Google as we believe they are used to target potential investors.
The FCA says unsolicited investment offers made online, via social media or over the phone should be rejected – even if you initiated contact by filling in your details online.
Use reputable sites such as loveMONEY or MoneySavingExpert to make sure you're investing your money with legitimate firms. If you want to invest with a specific investment firm, you should contact them directly.
If you're at all suspicious that a company is not legitimate ­particularly before transferring money, it's worth doing your research or contacting the FCA first.
You could even contact your bank if you suspect you might be targeted by a scammer, but make sure you look up the contact number yourself.
Alternatively, you can call 159, which can automatically connect you to your bank's fraud prevention service (if they've signed up). This emergency hotline is initially being run for a year and hopes to help people spot impersonation scammers.
We've heard from a few loveMONEY readers about how they were told not to use a certain bank when transferring money, which we speculate might be due to certain banks refusing suspicious transfers.
In some cases, potential investors were told that their money was being transferred to a 'holding company' instead of directly to the investment firm to explain why the bank details were different.
You should never transfer money if you're not confident it's going to the right place – and you shouldn't rely on your bank to block suspicious payments.
Also, you should heed any scam warnings before transferring money and question any payments if Confirmation of Payee reveals that the account details don't match.
If you ignore any warnings and transfer money, the bank may use this as a reason not to reimburse you.
What you should do if you've been scammed
If you've been a victim of a clone firm scam, you should contact your bank straight away and report it to FCA and Action Fraud as well.
Your bank will investigate what happened, check whether any money is left in the bank account you sent the money to and decide whether or not to reimburse anything within 15 working days.
You should make sure your bank is aware of everything that could have an impact on your decision making as it could make you more vulnerable to scams.
For example, have you recently experienced a life-changing event such as bereavement or struggled with your physical or mental health?
You can check out our full guide to getting your money back after a scam here.
When reporting a scam to the FCA, you should provide details about the scam (or unauthorised firm) using this form. You should also attach all copies of supporting documents and correspondence.
You can report any scams or fraud to Action Fraud here.
Be the first to comment
Do you want to comment on this article? You need to be signed in for this feature