In 2020, we lost £135.1 million to investment scams, according to data from UK Finance.
Such scams have soared over the last few years with losses sharply rising in the last year alone.
While the rise in scams is worrying, there are ways you can avoid getting scammed.
We reveal what to watch out for after we explore how these scams work by catching up with a loveMONEY reader who initially lost £60,000.
Clone firm investment scam: 'I lost £100,000 to scammers'
'They pressured me'
Alexander (the victim only wants to disclose his first name) was fed up with rubbish savings rates, particularly as he was partly relying on his pension, so he decided to look elsewhere.
After he did some research, he decided to make a general enquiry on a site promising high investment returns.
Unfortunately, he was unable to remember the site he used, so we can't disclose it – but it's highly likely this was a fake site set up by scammers to target people.
Shortly after filling out his details, Alexander received a call from someone claiming to be from AUF Investment Company, who promised him an 8% return for three years if he invested in an 'AUF Fixed Access Growth Income Fund.'
When we searched for AUF Investment Company (in September 2020 when this article was originally published), we couldn't find it.
"They said it was protected by the Financial Conduct Authority (FCA) for up to £85,000," Alexander explained.
"They pressured me to make a quick decision."
This is a common tactic used by scammers, hoping to get victims to part with their money before they've had a chance to properly think it through.
Clone firm scam: 'I was conned out of £60k'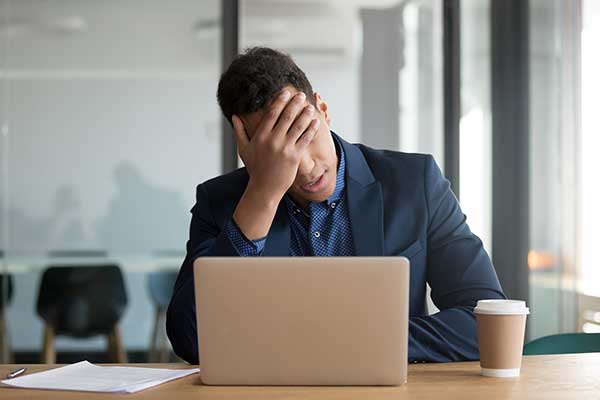 'It was a limited time deal'
Alexander didn't know how to check the FCA register, which lists all legitimate companies, and acted quickly when he was told it was a limited-time deal.
When he agreed to invest, Alexander was sent official-looking documents and mainly communicated with the scammers via email.
Over the course of a week, he invested £60,000 via three separate transactions (£20,000 each) to a Barclays bank account.
Before he transferred the money each time, Alexander only recalls Halifax asking whether the details were correct.
At the end of March 2020, Alexander called the scammers when he didn't receive any interest – they claimed the delay was due to the COVID-19 pandemic, adding he would receive interest in April.
Alexander said it wasn't until mid-April that he realised that he was the victim of a scam when Halifax called him after being alerted by Barclays that the account 'didn't exist.'
This left Alexander in a difficult situation as he had to rely solely on his pension during an unpredictable time.
Halifax said it would investigate what was left in the account and reimburse him, but then didn't follow up with a response.
APP bank scam: 'They stole £19,000 but I got my money back'
How did Halifax respond?
When loveMONEY got in touch with Halifax, we asked whether the bank could have done more to protect Alexander, particularly as numerous transactions occurred within a week that didn't match his normal spending patterns.
A spokesperson for Halifax said there was an online warning prior to Alexander completing each transfer, advising that it might not be able to recover any money if he was scammed.
While the bank refused to refund the first transfer, it refunded the other two and offered 8% interest as it recognised these payments should have prompted further checks, which it failed to do.
This meant Alexander got a refund of £41,557.26, but still lost nearly £20,000 through the scam.
His experience highlights how you need to be vigilant to avoid losing out on thousands of pounds if you're scammed as a full refund (or sometimes any refund at all) is not guaranteed.
Below is Halifax's full statement:
"Helping keep our customers' money safe is our priority and we have a great deal of sympathy for Alexander as the victim of a scam.
"We fully investigate each individual case.
"While Alexander did not take sufficient steps to verify if this was a legitimate investment opportunity before transferring his money, we have taken into consideration the particular circumstances and have arranged to refund the second and third payments he made because we could have done more to check the quick pattern of requests.
"We would urge anyone being approached about an investment opportunity to check it's genuine by contacting the firm on the phone number, email or website listed on the FCA's list to confirm the details before parting with any cash.
"In this case, as the firm was not listed there, this would have helped prevent the scam from happening in the first place.
"Fraudsters are always inventing convincing cover stories and can easily use fake websites or pretend to be someone else as a front to trick people into transferring cash.
"They're ready to disappear as soon they get their hands on it, so never be rushed into transferring cash, no matter how tempting the investment opportunity."
How to stay safe
If the firm is on the FCA register, use these details to contact them. Don't use links in emails or different contact details from the register as it could be a clone firm.
If there are no details or they are out of date, call the FCA Consumer Helpline on 0800 111 6768. It's also worth verifying the identity of an authorised form by asking for their FRN.
We also wrote about how a loveMONEY reader lost a huge sum after falling for a clone firm scam despite checking the FCA register to find out whether the firm was genuine.
While the reader mentioned above got their money back thanks to our intervention, he did check the FCA register and unfortunately, the firm in question wasn't exposed until after he invested.
So, solely relying on the FCA register to check whether a company is legitimate is not enough to protect you from getting scammed.
But there are other ways you can find out whether an investment opportunity is genuine.
For example, are the rates on offer realistic? You can find this out by comparing the rates on offer by checking best buy lists at trusted sources such as loveMONEY and MoneySavingExpert.
If the rates on offer are too good to be true, it's a scam.
Also, be wary of any 'time-limited' deals or companies pressuring you to invest quickly, as this is likely to be a scam.