Authorised push payment (APP) scams, where fraudsters trick people into sending money via their bank account, are becoming increasingly common.
During the pandemic, loveMONEY has been contacted by several readers falling victim to these cons – and sadly not everyone has been able to get their money back.
In July 2020, Howard (he requested we don't use his last name) received a phone call, with the person claiming to be from HMRC.
"Don't put the phone down or you could face five years in jail," Howard was warned when he picked up.
The caller added that his bank accounts and passport could be 'frozen' and he could be imprisoned for five years, plus face court costs of £34,000 after claiming he was guilty of tax evasion for 2018/19.
The scammers used a technique called 'number spoofing' so that the call came from a number that matched HMRC, and is similar to another case loveMONEY investigated, where the victim was able to get his money back.
Howard spoke to several individuals involved in the scam and was told he had five violations.
He was then sent several documents allegedly from the Supreme Court and HMRC, detailing the violations and charges.
"I was told to make several payments into accounts," commented Howard, who transferred over £20,000 into six different accounts to cover various things like outstanding tax and solicitor fees.
Overall, Howard made the transfers over two days to numerous Revolut accounts as he was scared about getting charged for tax evasion and believed he would be refunded once they discovered the error.
"I've had my bank account with Metro Bank for years," said Howard, who wasn't contacted by his bank despite the unusual activity.
Howard reported the scam later that same day to Metro Bank, Action Fraud, HMRC and the police.
Metro Bank said they couldn't promise results in any guaranteed timeframe and warned him not to talk to the scammers or make any more transfers, according to a spokesperson for the bank.
Metro Bank deleted all the fraudulent beneficiary accounts, which belonged to individuals, not HMRC.
Unfortunately, Howard said he felt so intimidated that he sent £3,989 in additional payments the next day.
A couple of days later, Howard contacted loveMONEY for help with his case.
APP bank scam: 'they stole £19,000 but I got my money back'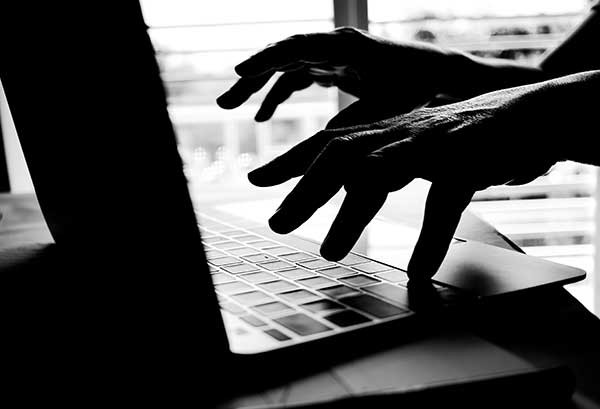 What happened next?
When loveMONEY contacted Metro Bank, a spokesperson promised to investigate with Revolut.
"This was considered a sophisticated scam and £18,777 has since been refunded in line with our commitments as part of the APP voluntary scam code," they said.
"We understand and appreciate the stress caused by becoming a victim of fraud and are very sorry to hear about this case.
"The customer unfortunately did continue to make subsequent payments, despite clear warnings that he had been a victim of a scam and having been advised not to.
"We take our customers' security extremely seriously and we have a range of safeguards in place to help defend them against fraud, which we constantly review and update in light of increasingly sophisticated tactics from fraudsters.
"We also continue to work closely with other stakeholders including banks, network operators and law enforcement agencies to educate and protect customers from these crimes."
HMRC tax evasion scam: how it works, red flags & more
Unfortunately, when Revolut investigated whether any money was left in the accounts, there was only 71p remaining, which the bank refunded Howard.
In an official statement, Revolut said:
"We have a great deal of sympathy for Howard and whilst we cannot comment on individual cases due to data protection and confidentiality, we take all reports of fraudulent behaviour extremely seriously and devote substantial resources to its detection and prevention.
"We are unfortunately also unable to provide information regarding our Know Your Customer and Anti-Money Laundering policies and procedures for security and fraud-prevention reasons.

"Fraud of this nature is an industry-wide issue and one which Revolut is committed to combating through a number of different measures.
"Our sophisticated and comprehensive anti-fraud systems have a strong track record of detecting fraudulent behaviour and we continue to invest in technical measures to safeguard against the ever-changing challenges facing the entire financial services industry.
"We also regularly share information with our customers about common techniques used by fraudsters through our blog, in-app notifications, social media channels and emails."
Criminals can be convincing over the phone. They impersonate trusted organisations to try and get your personal/financial info.

They may also try to panic you with threats. #TakeFive and ask yourself – could it be fake? It is ok to reject, refuse or ignore these requests. pic.twitter.com/hbwJg6FvzF

— Take Five (@TakeFive) October 26, 2021
How to protect yourself
It's worth stressing HMRC will never ring you out of the blue and demand payments via bank transfers.
So, if you receive a call out of the blue from someone claiming to be from HMRC, hang up and wait 10 minutes as scammers may keep the phone line open to trick you into thinking you're speaking to HMRC. You can also call 159, which automatically connects you to your bank's fraud prevention service (if they've signed up).
Don't be fooled if a number looks like it's from HMRC as fraudsters can spoof this, so make sure you look up the official number online – don't use any contact details from dodgy emails.
Another red flag that often happens in HMRC scams is the use of fake documents, allegedly from the taxman and the Supreme Court, as well as communication via WhatsApp.
"HMRC will never use WhatsApp to contact customers about a tax refund," warned HMRC on the GOV.UK site.
"If you receive any communication through WhatsApp saying it's from HMRC, it is a scam.
"Email details of the message to phishing@hmrc.gov.uk, then delete it."
Unfortunately, the taxman is often impersonated by scammers ­– you can check out more examples of how fraudsters target people on the GOV.UK site.
Authorised Push Payment scams: how one man lost nearly £10,000