Authorised push payment scams: how one man lost nearly £10,000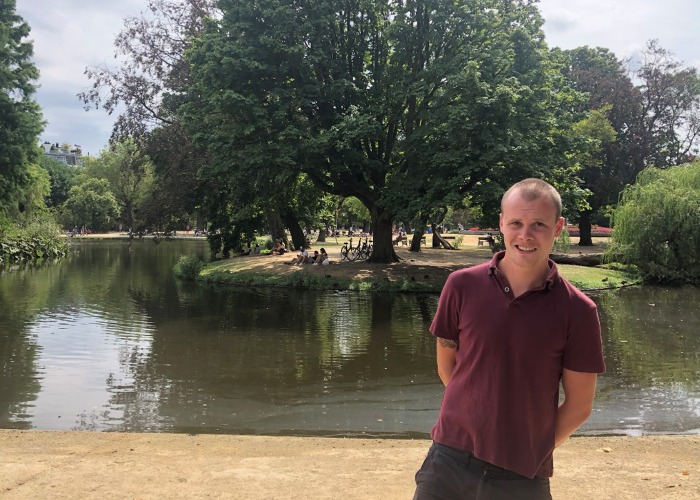 We talk to Danny Smith who lost thousands of pounds after falling victim to an authorised push payment (APP) scam and reveal his struggle to get his money back.
In October 2019, Danny Smith, a structural engineer, received a call from HMRC.
"They said I had outstanding tax arrears in my name," said Smith.
As he set up his own business 18 months before the call, he thought something may have 'slipped through the cracks.'
He believed the call was from HMRC as the caller ID was changed by fraudsters, who managed to establish an 'office environment' in the background to help appear legitimate.
APP fraud: my battle to get compensation after I lost £17,000
'Alarm bells started ringing'
Initially, Smith paid £937 via a bank transfer to cover his tax bill but was then told he had five violations in his name.
"Alarm bells started ringing," said Smith, who then asked to speak to a different advisor.
The advisor confirmed his National Insurance number and employment history, then said they would hang up and he would get another call – from the police.
When Smith picked up the phone, he was told he was talking to a police officer from his local station, who cited a case number and informed him that an arrest warrant had been issued.
The structural engineer was told the most effective way to 'get this solved' was to pay a fee for each of the five violations, which would then be refunded by HMRC once everything was processed.
"I was told that I risked having my assets and passports frozen if I am arrested," recalled Smith.
"I was then told to hang up and HMRC would again phone me to process the payments."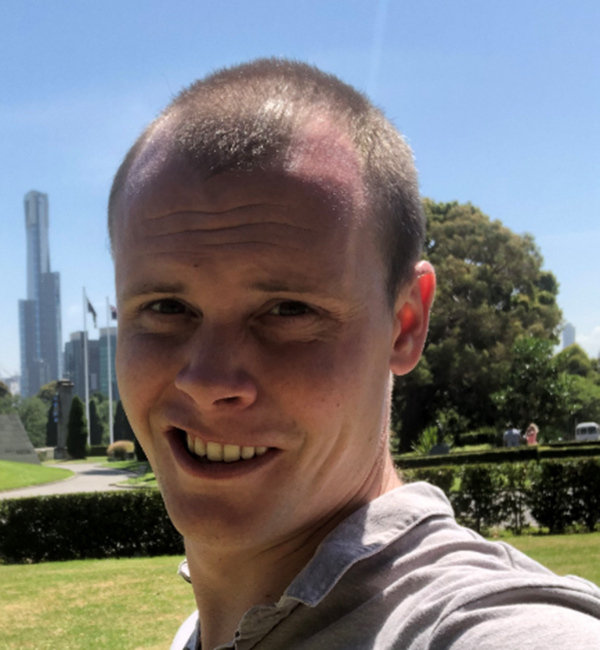 'I was convinced this was HMRC'
According to Smith, the scammers were convincing – he questioned everything and asked to speak to senior staff members at HMRC for an hour to reassure himself of their legitimacy.
He believes the scam was very sophisticated, considering the number of advisors he talked to and the personal information they had.
"They knew my employment history, my bank account details and other information and calmly explained this is only a formality and that it would be fully refunded once the process had completed," he said.
"I was convinced at the time that this was HMRC."
So, Smith made the payments and transferred £9,443 via 10 bank transfers from his Monzo account in around two hours, to cover the tax arrears, violations and documentation fees.
It's worth flagging he tried making the payments with a different bank but couldn't, so he had to transfer thousands of pounds to his Monzo account.
Online scammers' tricks to watch out for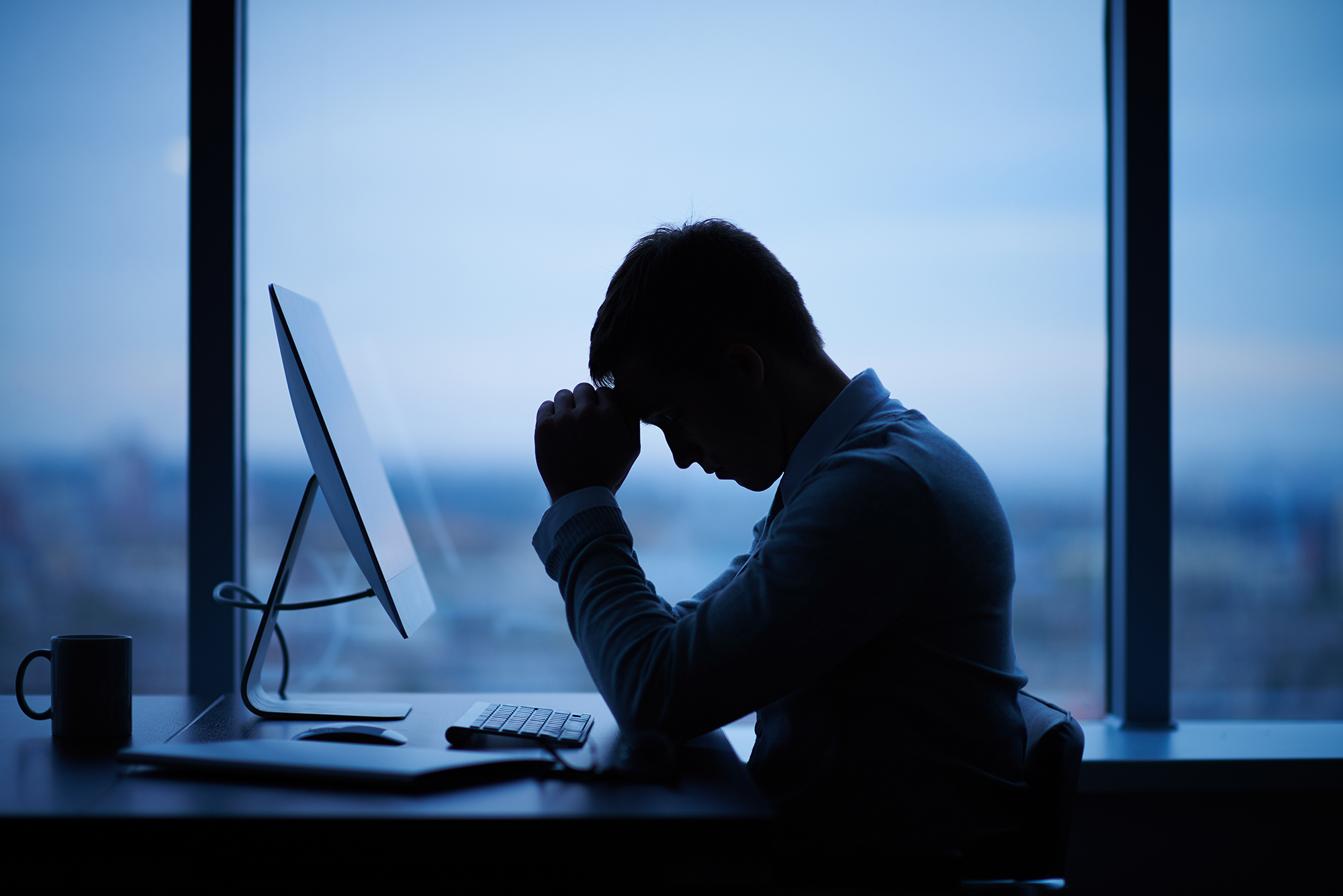 'It's just one quick tick box'
Soon after the call ended, Smith realised he was scammed, particularly after he did some quick research and noticed a recent surge in APP scams.
So, he got in contact with Monzo to try and get his money back but the only way he could get in touch was through its in-app chat, which he believes delayed his reporting of the crime.
When he managed to get through, he says Monzo took a few hours to acknowledge he was the victim of a scam and gave him a 14-day response timeframe.
Unfortunately, Monzo couldn't get his money back, so he ended up writing a letter of complaint, explaining what happened and how he didn't feel like his money was safe with the bank.
Smith was also upset that Monzo offered a 'generic tick box' as a scam warning and that it claimed to follow the spirit of the voluntary code established to reimburse victims of APP scams but didn't in his case.
'It's just one quick tick box – that was it," commented Smith.
After Monzo officially decided not to reimburse him despite the elaborate con, Smith contacted the Financial Ombudsman about his case, but there were delays.
"I felt a little powerless – it doesn't seem fair at all," he said.
Authorised push payment scams: how my father was targeted by criminals
How did Monzo respond to loveMONEY?
In May, Smith contacted loveMONEY about his case and asked whether they could help.
We quickly got on the case and conducted a phone interview with Smith to establish what happened before getting in touch with Monzo.
When we got in touch, we flagged that Smith has been a Monzo customer for over a year and that the activity on the day of the scam was highly unusual.
Not only did Smith transfer thousands of pounds from another account – this money also left his Monzo account within a few hours.
We also pointed out that there was no attempt to block the payments or flag the unusual activity that may have implied Smith was being conned out of thousands of pounds.
Monzo was quick to investigate this matter and within a week gave Smith a full refund, an apology and offered 8% interest in compensation via the Financial Ombudsman.
"After reassessing our original decision in this case, we've come to the conclusion that we should have refunded the customer in the first instance," commented a spokesperson at Monzo.
"We're extremely sorry for the further stress and upset this has caused.
"The customer has now been reimbursed in full and we will provide further compensation for the time it took to resolve this, as well as any additional distress or inconvenience."
Monzo added it has introduced new scam warnings (shown below) and is launching Confirmation of Payee, which checks that the account holder's name and details match the account you're trying to pay.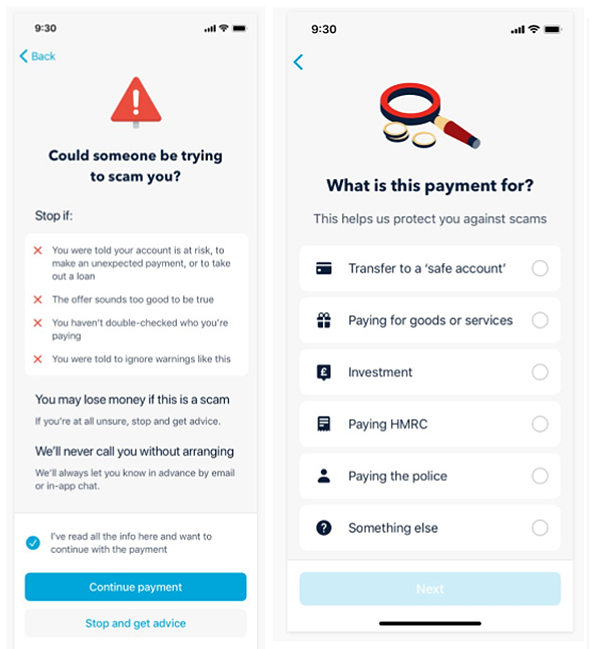 How to stay safe
The number of APP scams and those involved number spoofing have soared over the last few years.
HMRC has warned that you'll never get an email, text message or call to inform you of a tax rebate or penalty, or to ask for personal or payment information.
So, if you get a call like the one Smith received above, hang up the phone, look up HMRC's contact details separately and get in touch.
You can report any suspicious communications to HMRC's phishing team here.
It's always worth remembering that legitimate companies will never call you out of the blue asking for personal or financial details, or to transfer your money for 'safekeeping.'
Also, scammers will try and pressure you into acting quickly without thinking – so if you get any suspicious calls, it's best to hang up and contact the company with details you look up yourself.
Be the first to comment
Do you want to comment on this article? You need to be signed in for this feature