Bill shock: challenging your provider, staying out of debt and cutting your costs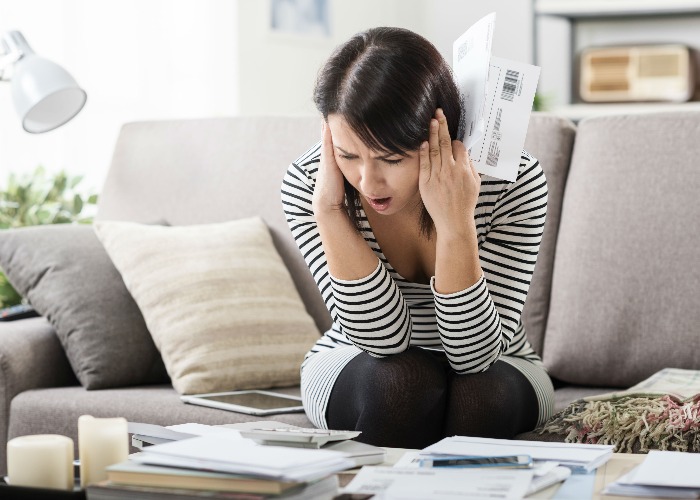 Unexpected high household and utility bills could be responsible for one in four missed payments – here's what to do if it happens to you.
Shock bills and missed payments
Shock bills are terrifying and more common than you might think.
In fact, one in four people who've missed payments blamed an unexpectedly high bill, according to a survey by customer service provider Echo Managed Services.
With household budgets tight enough as it is, these bills can send borrowers into a spiral of increasingly expensive borrowing.
Yet there are multiple support schemes and approaches to deal with high bills, whatever your financial situation.
In this guide, we run through the main options, as well as ways to reduce the probability of shock bills in the future.
Challenging the bill
Start by comparing the bill to previous bills to understand why it's so high.
A phone call to the provider may be able to help here.
If you want to make an official complaint, however, you should do so by writing.
You can find a template letter builder on the website of Citizens Advice; send it by registered delivery or get proof of posting, and keep a copy of the letter to yourself.
Be warned that if your complaint is unsuccessful, you may face late-payment fees, so it may be worth finding a way to pay the bill whilst you await the outcome of the complaint. You can get a refund later if you overpaid (here's how).
If your complaint hasn't been resolved within eight weeks you can take it to Ombudsman Services, which is free to use.
Covering the cost of the bill
If you receive a shock bill, it's important not to incur even more costs by taking on expensive debt.
For that reason, try to pay off your bill with your savings.
Chances are, you're only earning 1-2% interest on your savings, whilst you'd be paying a steep 22.8% for your credit card on average, according to Moneyfacts.
In the event your savings aren't enough or are inaccessible, then a 0% interest purchase credit card may be another option, giving you up to 30 months to pay off the debt (find the best here).
Keep in mind you'll still have to make minimum monthly repayments.
Alternatively, pay the bill using your existing funds then use the 0% purchase card to pay for everything else – food, transport etc - until your next paycheque.
Getting a credit card can take weeks – and that assumes you've been approved. If you do need to dip into your overdraft to pay your bill, consider moving that debt onto a money transfer card.
These provide an interest-free period in which to pay off your debt, saving you a huge amount of money compared to bank overdraft interest rates and fees.
Compare the best 0% purchase and money transfer credit cards here
Can't pay? Talk to your provider
If you can't find a way to pay your bill, it's time to give your provider a call.
They may be able to put you on an affordable payment plan, freeze your accumulated debt and inform you of the benefits you might qualify for.
British Gas, EDF and npower even have funds to help those in need; read more about these here.
Getting help with debt
If your provider won't help you or you're already struggling with debts, you can find help.
Citizens Advice can help with debt and has a range of useful letter templates available, including letters for freezing and cancelling debts.
There's also a wide range of charities that can help, including Christians Against Poverty, Step Change and Shelter.
We've put together a full list that you can view here.
Avoiding nasty surprises
Taking action now can reduce the possibility of shock bills in the future.
Start by switching to a cheaper supplier – we've got guides on changing energy suppliers and phone, broadband and TV packages.
If you don't have a smart meter, regularly sending your meter readings to your energy supplier can help avoid unexpected bills and avoid overpaying.
From 1 October 2018, mobile phone companies will have to offer you the option to cap your bills.
Some providers already offer this, including Three, Tesco Mobile and EE.
Finally, consider getting a bank account with an interest-free overdraft, to save you money when dealing with unexpectedly high bills in the future.
The best is currently first direct, which offers £250 interest-free, in addition to substantial switching bonuses, but there are other options.
Cut your gas and electricity bills with loveMONEY's simple comparison site
Be the first to comment
Do you want to comment on this article? You need to be signed in for this feature