Households can't pay for energy: what to do if you're currently in debt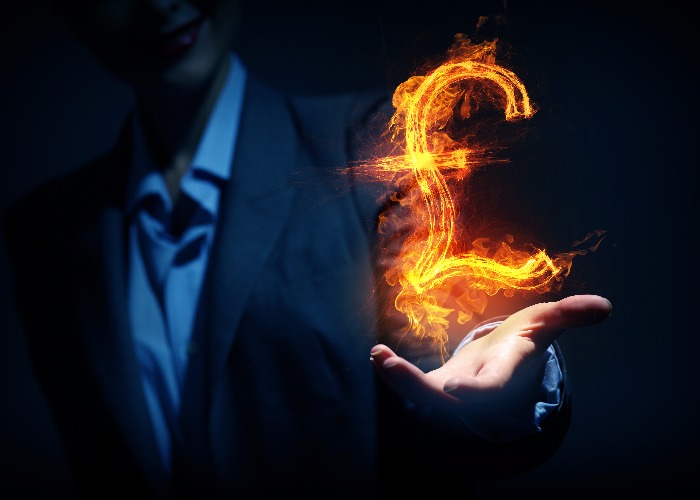 Thousands of people have been left without gas and electricity because they don't have enough money to top up a prepay meter. If you're in this situation, here's where you can get help.
Thousands unable to keep the lights on
Around 400,000 people self-disconnected their gas and electricity because they didn't have enough money to top up their prepayment meter.
The majority of those affected were identified as being vulnerable and may have a child or someone with a long-term health condition living with them.
Worryingly, only 9% of those people had contacted their energy supplier to discuss the issue, according to the research from Citizens Advice.
The charity said that 59% of those that had disconnected were left in cold homes, 42% said they were left without light, 35% said that they weren't able to wash and 17% said they were too ashamed or embarrassed about the situation.
See if you can save on your energy bills with our energy comparison service
Citizens Advice is now calling for energy companies to do more to help companies identify potentially vulnerable households and make sure people know what support is available to them.
If you've already been caught out by spiralling energy costs, read on to see what help you can get to help yourself out of this difficult situation.
What to do if you're in debt to your energy supplier
The maze of benefits and grants available to those that are struggling with their energy bills can be hard to navigate.
So you should start your journey by using a free helpline or visiting one of the following websites to figure out what support is available to you.
Energy Savings Advice Service
The Energy Savings Advice Service offers impartial advice on how to cut energy bills and can explain things like the Energy Company Obligation, which can offer certain lower income households free energy-saving improvements to their homes.
The service is provided by the Energy Savings Trust.
You can get in touch via the helpline on 0300 123 1234 (England and Wales) 9am to 8pm Monday to Friday. Alternatively, you can email energy-advice@est.org.uk.
Or 0808 808 2282 (Scotland) 8am to 8pm Monday to Friday and Saturday 9am to 5pm.
Turn2Us
Turn2Us is a charity that helps people in financial trouble get access to benefits, grants and other financial help online and over the phone.
The website features a benefits calculator and grants search as well as helpful information and resources.
But if you can't access the internet you can use the helpline on 0808 802 2000, which is available 9am-5:30pm Monday to Friday, and speak to an impartial advisor.
Citizens Advice Bureau
The Citizens Advice Bureau helps people resolve problems with debt, benefits, employment, housing and much more.
So if your problems with energy bills encompass a lot of other issues you can look for information on the website in the form of its Advice Guides, call the helpline for your area or visit a local office.
Gov.uk
The Gov.uk website contains details about all Government departments and will have all the up-to-date information about benefits including heating and housing as well as others that could help your situation.
If you were born before 5 January 1953 and claim the State Pension, you should have automatically received a Winter Fuel Payment of between £100-£300.
If you don't claim the State Pension and believe you qualify, you can put in a claim by filling out this form if you reside in the UK, and this form if you live/are planning to live in the EEA (Economic European Area) or Switzerland.
Those eligible can even claim for past winters.
An extra Cold Weather Payment will be paid out if your local temperature is recorded or forecast to be an average of zero degrees Celsius, or below, for seven consecutive days.
To be eligible, you usually have to be receiving some form of means-tested benefit such as Pension Credit, Income Support, income-based Jobseeker's Allowance or income-related Employment and Support Allowance, usually related to age and/or disability.
Eligible claimants are entitled to £25 for every seven-day period of very cold weather between November 1 and March 31. You don't need to claim this, you should automatically be sent it.
The Gov.uk website also has its own energy grants calculator to help you work out what you can get based on your circumstances.
Also for those in Northern Ireland check out the Affordable Warmth Scheme (0300 200 7874) and if you live in Wales you can get help from Nest (0808 808 2244).
See if you can switch and save on your energy bills with our energy comparison engine
Energy trusts and funds
Some energy providers contribute to a trust or fund which is administered by a charity. These can provide grants to clear debts including energy bills.
British Gas, EDF and npower all contribute to a pot for their customers, but British Gas is the only one that accepts applications from people who are supplied by other companies.
In order to be considered, you will need to fill out an application form detailing your circumstances. Here are the websites to access the forms:
You can also request a form to be sent to you by calling 01733 421021 or by emailing Charis (the charity which administers all these schemes) on admin@charisgrants.com.
Contact your energy provider
If you think you will have problems paying your energy bill you should contact your provider.
Energy providers will have a section on their website explaining what it can do to help.
Your provider may be able to assist with a payment plan, freeze accumulated debt for a period and offer energy saving advice as well as details of the benefits that you might qualify for.
Here are the links to the major providers:
The Warm Home Discount Scheme, for example, provides a one-off payment towards your electricity bill and this year it is worth £140 (applications have closed).
Pensioners that meet certain criteria, known as the 'core' group, get this benefit automatically through the Department of Work and Pensions.
But energy companies will also pay the discount to other vulnerable people as well. Each supplier will have their own rules on who from this 'broader' group can get this help and they must apply for the discount direct.
Additionally, individual companies tend to offer energy-saving measures to all of their customers from time to time, so it is well worth giving your supplier a call to see what you're entitled to.
Use loveMONEY to compare tariffs
The helplines and websites listed above won't be able to suggest a better tariff to help you avoid falling into financial difficulty.
If you're worried about the price rises and think you might struggle, our energy comparison engine can help you find a better deal that can see you through the winter.
We have all the up-to-date news on energy price changes, energy articles and guides plus all the details of the cheapest and longest lasting tariffs as they become available.
See if you can switch and save on your energy bills with our energy comparison engine
Be the first to comment
Do you want to comment on this article? You need to be signed in for this feature