Opinion: it's not your duty to spend money to help businesses recover from pandemic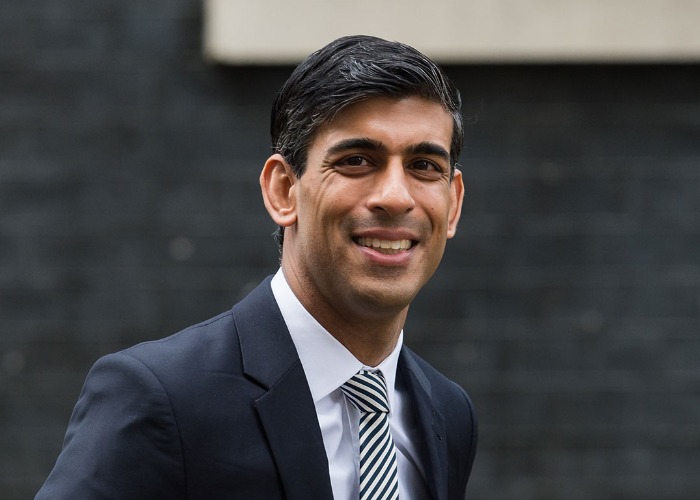 It's wrong for people to suggest that it's somehow our responsibility to start spending like mad on the high street, argues John Fitzsimons.
There's no doubt that the messaging has changed markedly in recent weeks.
Where once we were being told that the best thing we could all do was to stay at home, now everyone from politicians to columnists are urging us to get out there and start splashing the cash again.
Just look at the way the Government has framed its scheme promising people 50% discounts when they eat out between Monday and Wednesday ‒ Eat Out to Help Out.
This was followed up by Boris Johnson telling us all to 'get out and shop'.
The idea is that it has somehow become our duty, our responsibility as consumers to don our masks, crack out our wallets and spend like sailors on shore leave, all in the name of giving the economy a badly-needed shot in the arm.
After all, retailers, restaurants and the like have suffered dreadfully as a result of the lockdown. If you aren't Amazon, then you probably wince when you look at your business's balance sheet.
And so it's apparently down to us as individual shoppers to pick up the baton.
But it's cobblers.
Responsible spending
Now, I'm not suggesting that we all take on a Scrooge McDuck approach (though that does sound nice to me right now).
Obviously we still need to spend money, both on our daily essentials and on the little treats and non-essentials that make life worth living.
But there are two important factors to bear in mind here.
Firstly, it needs to be done responsibly. Our individual finances are in just as precarious a state as the nation's, and with that in mind it's important to tread carefully.
Rather than go for that top of the line new printer (parents across the nation have worn out their printers with home schooling over the last few months) then maybe look at the more budget-conscious options.
Just because Currys is open, it doesn't mean you need to run down there with your furlough cash to splash out on the best electrics money can buy, for example.
After all, the nation's finances are not going to be particularly helped by people over-extending themselves and ending up in the red for the long term.
First and foremost, you always need to focus on your own finances and keeping them in the best possible position before you start looking outside of your household.
I find it really quite irresponsible to lean on people like this, to make them feel like if they aren't going out and spending their money they are somehow letting the side down or failing to keep their side of the bargain.
Who do you want to support?
The other consideration here is exactly where you spend that cash.
Any retailer that isn't entirely online will have had all sorts of struggles over the last few months.
And so it's true that they are going to be relying on support from shoppers in order to get their balance sheets back on track.
But the truth is that individual shoppers need to be a little discerning here.
We need to think carefully about precisely where we shop, which stores we want to financially support to ensure they continue to survive.
I've written before about my own guilt over doing almost all of my shopping online and the fact that, if we want the high street to remain, then we need to financially support it by using those stores.
That doesn't mean sticking to high street retailers simply because they have that presence in your local shopping centre though.
We need to support businesses that behave in the right way, that combine competitive pricing with quality customer service.
The responsibility that shoppers really have is to spend with businesses that operate the right way.
That's why I've long been a fan of the customer service studies conducted each year by consumer site Which?, that we cover here on loveMONEY.
Of course this only applies to the big names. There are all sorts of brilliant local retailers too, who will swiftly disappear if people don't support them. But that was the case before Covid-19 too.
It's not about online business vs high street stores, but quality retailers vs shoddy ones.
So yes, by all means go out and spend in those stores that merit it, and which you want to help survive into the post-Covid world.
But do it because you want their products and services, and because you can afford it. Talk of doing your duty is bunkum.
Do you think people are being pressured to get out and spend? Have you changed where you shop since the pandemic? Share your thoughts in the comments section below.
Be the first to comment
Do you want to comment on this article? You need to be signed in for this feature