How much more does it cost to attend popular celebrations?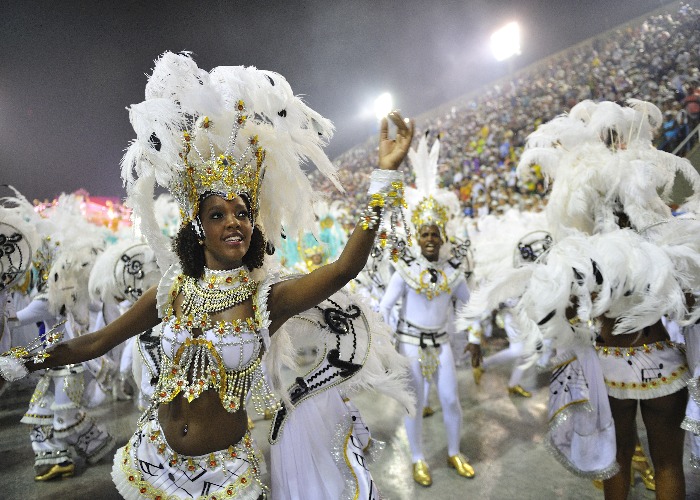 Enjoying local events can be a holiday highlight, but prices may soar. We reveal five celebrations that may impact how much you pay for flights and accommodation and how you can cut costs.
It's always tempting to go out and celebrate a big holiday event, whether it's a festival, carnival or parade.
However, the popularity of these events means you're often forced to pay a massive premium.
We looked at accommodation and flight costs, provided by holiday firm KAYAK, during the week of various major celebrations and compared prices up to two weeks later to see just how much more you're being forced to pay.
This may help you decide whether it's even worth going in the first place.
If it still is, we'll also reveal when you should book your holiday to get the best deal, based on the event, and some of the results might surprise you.
How to get travel insurance with a pre-existing medical condition
Carnival in Rio de Janeiro (21 – 26 February 2020)
Brazilians put on a show in the run-up to Ash Wednesday, attracting around two million visitors every day with the world's largest carnival.
Carnival was originally linked to Catholicism as people feasted in preparation for Lent.
While the religious element is less prominent, the extravagant parades have drawn attention to social issues in recent years.
Unfortunately, visiting the city during the festivities will set you back quite a bit more than visiting around two weeks later.
Flights are over 10% pricier during Carnival, while accommodation is around 40% more expensive.
| | | |
| --- | --- | --- |
| | Flights | Accommodation |
| During Carnival | £567.50 | £96 |
| After Carnival | £511.50 | £69 |
According to KAYAK, the cheapest time to buy flights for Rio Carnival is eight months beforehand, whereas booking accommodation is best left until two months before.
How to save money on holidays, including cheap flights, cruises, hotels, foreign currency, tourist taxes and more

Mardi Gras in New Orleans (25 February 2020)
Mardi Gras is the last day of the Carnival celebration and marks the Christian feasting period before the start of Lent on Ash Wednesday.
The name Mardi Gras literally translates into 'Fat Tuesday', and these celebrations in New Orleans go well beyond eating a pancake or two.
Flamboyant parades bring the city to life as part of the pre-Lent party and getting in on the action may actually save you money when booking accommodation.
Flights are only 3.75% more expensive during the festivities. Strangely enough, accommodation is actually 25% cheaper during Mardi Gras than if you visit once everything is finished, according to KAYAK data.
| | | |
| --- | --- | --- |
| | Flights | Accommodation |
| During Mardi Gras | £512 | £186 |
| After Mardi Gras | £493.50 | £233 |
But Mardi Gras is one of those events where you have to book early to get the best deals.
Five months in advance is the optimum time to book cheap accommodation deals, and flights are cheapest when booked nine months before you travel.
Compare cheap travel insurance quotes at loveMONEY
St Patrick's Day in Dublin (17 March 2020)
Ireland's most renowned celebration commemorates the death of St Patrick and is also the anniversary of the arrival of Christianity in Ireland.
Dublin is one of Europe's priciest cities, and it is particularly expensive during the festivities.
| | | |
| --- | --- | --- |
| | Flights | Accommodation |
| During St Patrick's Day | £87 | £155 |
| After St Patrick's Day | £50 | £120 |
Those wanting to celebrate the patron saint in the capital can expect to pay nearly 30% more for accommodation and a whopping 74% more for flights compared to travelling two weeks later.
You'll have to wait it out for the best accommodation deals, with the cheapest prices coming up around a month before St Patrick's Day.
Cheap flights need a little more forward planning however, with four months before the event being the best time to book your travel.

Tourist tax in Europe: what you will pay in Spain, Italy and other hotspots
Independence Day in New York (4th July 2020)
Year-on-year, a record-breaking number of people travel to the US to celebrate America gaining independence from Great Britain.
The city that never sleeps hosts some of America's most impressive national holiday displays, and those wanting to celebrate in New York might be pleasantly surprised by the price differences.
While it's by no means a budget holiday, it is actually cheaper to plan your trip around Independence Day than it is to arrive a couple of weeks later.
| | | |
| --- | --- | --- |
| | Flights | Accommodation |
| During Independence Day | £404 | £166 |
| After Independence Day | £528 | £214 |
Both accommodation and flights are around 30% cheaper around the time of the national holiday, but those deals are only available for those who like to plan ahead.
The best accommodation prices can be found four months before the holiday, and flights need to be booked around nine months ahead of your trip to nab the best deals.
The best UK prepaid cards for spending in Europe, Australia, USA, Canada, New Zealand, South Africa, Japan and more
Oktoberfest in Munich (19 September – 4 October 2020)
The world's largest folk festival – best-known for its beer tents – stems from a royal celebration in 1810 that quickly became an annual occasion.
Airlines and hoteliers alike make the most of the event's prestige as travel and accommodation prices skyrocket around Oktoberfest.
Those looking to stay in Munich for the giant beer festival are likely to pay more than double the average price for a room, whilst flights are almost 70% more expensive.
| | | |
| --- | --- | --- |
| | Flights | Accommodation |
| During Oktoberfest | £189 | £210 |
| After Oktoberfest | £111.50 | £98 |
Experiencing Oktoberfest as cheaply as possible needs more forward planning than all other celebrations listed, with 10 months in advance being the recommended time to book flights.
Accommodation in the Bavarian capital also requires an early reservation, as KAYAK found that customers got the best deals by booking seven months ahead of the event.
Don't book too far in advance
While we have stressed the benefits of booking accommodation and flights in advance, you can end up paying more if you book too early, including immediately after an event.
For events like Carnival and Oktoberfest booking in advance is a great idea, but booking too far ahead can be as pricey as leaving it until the very last minute.
It's understandable that people want to get in there early, especially if the event has just happened and there's a buzz around making sure you're there the following year.
For Oktoberfest, booking flights 12 months in advance came to £210, which is only £10 cheaper than leaving it until a couple of weeks before the event.
Another example is flying to New York for Independence Day – booking a year ahead came to an enormous £510.50 while leaving it until the last minute cost around £460.
It's a good idea to try and book around the times recommended by KAYAK but you should be aware that the same prices may not be available in 2020.
You can also set up email alerts that will notify you if a flight or hotel you are interested in is going up or down in price.
Compare credit cards to use abroad at loveMONEY
How dynamic pricing impacts costs
You may often wonder why holidaymakers are often charged more for flights and accommodation during popular festivals.
"It's what's known as 'dynamic pricing'", says Martyn James, head of media and marketing at independent resolution service Resolver.
"It's just a posh way of saying that the price will fluctuate depending on how much what it is you're buying is in demand."
And it's not only people who are booking holidays that are affecting the prices.
"Companies build up an enormous database of supply and demand, which is not only based on people committing to holidays but also people who are just browsing.
"So you might just be sat in the pub looking at trips to Oktoberfest, but that shows interest and drives prices up."
The type of event can also make a big difference.
"Festivals like Oktoberfest and St Patrick's Day get a lot of block-bookings for things like birthdays or hen and stag parties, which increases demand.
"With a group of 10 people, there is also more likely to be an element of peer-pressure, which causes people to spend more money than they might do if they were travelling alone or as a couple."
How to claim compensation for delayed or cancelled flights
Top tips to avoid getting ripped off
James has revealed five tips for people wanting to visit these celebrations – without getting ripped off:
Don't trust the countdowns
The Competitions and Markets Authority (CMA) has recently issued warnings to a number of companies for 'one room left' announcements when it's patently not true, warns James.
Don't just sign up
"Take the time to fully check out the listing before booking," advises James.
"Look at the photos, the location and verifiable reviews (good and bad)."
Out of hours
James recommends trying to book or search during times that are less busy.
"Early in the morning or late at night are often the best times to find deals as fewer people are searching," he says.
Find what you like
You shouldn't restrict yourself to only one or two accommodation choices.
"Look at a range of options, pick a few, and check out how they're priced over a few weeks," advises James.
"Then you should have an idea about whether they really are good value."
Compare credit cards to use abroad at loveMONEY
Book direct
It's easy to get distracted when comparing accommodation deals and booking through comparison sites, but this could backfire.
"You have more consumer rights if you book direct from a business and pay on a credit card," says James.
"Why not call the hotel or airline and ask if they can match or reduce the price if you book direct - or throw in breakfast or another deal?"
Looking to book a break to see one of these celebrations? Read our online booking tips to cut the cost of your next trip.
*All figures are based on data provided by package holiday site KAYAK. The information on pricings and the cheapest times to book are based on data gathered over the last year, so comments are based on the likelihood of similar prices next year, but there is no guarantee this will be the case.
Be the first to comment
Do you want to comment on this article? You need to be signed in for this feature