How to get a bargain hotel room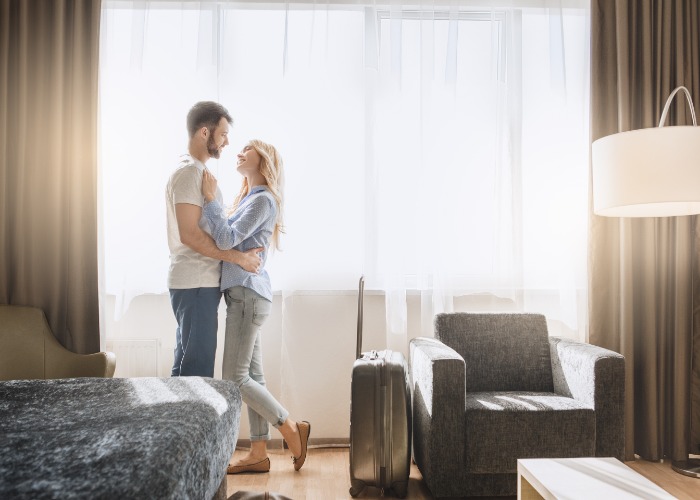 From budget to luxury, here are our top tips for paying less for a hotel room.
Travel off-season
It stands to reason that hotel rooms will cost more when everyone is on holiday.
After all, there's more demand, and hotels know they can charge more. So why not go a little earlier, or later, than everyone else?
Check out the general school holidays in England, Wales, Scotland and Ireland to give you a guide if you're not in the know.
The Schol Holidays Europe website should give you an idea when large European countries have their school holidays.
It's worth researching your destination.
Travelling somewhere in the 'shoulder' season could save you hundreds while avoiding tourist hordes. You should also check for public holidays and celebrations taking place during the dates you're planning to go.
In many locations, the weather is unlikely to be much different from peak season. Check out the best time to book.
Book early... or last minute!
If you can book a holiday well in advance you tend to get a much better deal.
Many hotel booking sites now offer free cancellation - or refunds if you find the room cheaper elsewhere - so you can always switch if you change your plans. However, booking directly with the hotel has its own advantages; see below for more.
The UK's big budget hotel chains Premier Inn and Travelodge also offer big discounts if you book in advance, particularly during the quieter months of the year.
Skyscanner recommends narrowing down your choice of hotels forty days before departure and then monitor prices to see which one is cheapest.
But you can get the best bargains if you book very late in the day, perhaps with just a day or two to spare. This is because some travellers might have cancelled their booking at short notice.
However, you have to be open to a certain amount of spontaneity with this option as you won't always be able to find exactly what you want. Be aware that in popular destinations there is a chance that all the good hotels could be fully booked.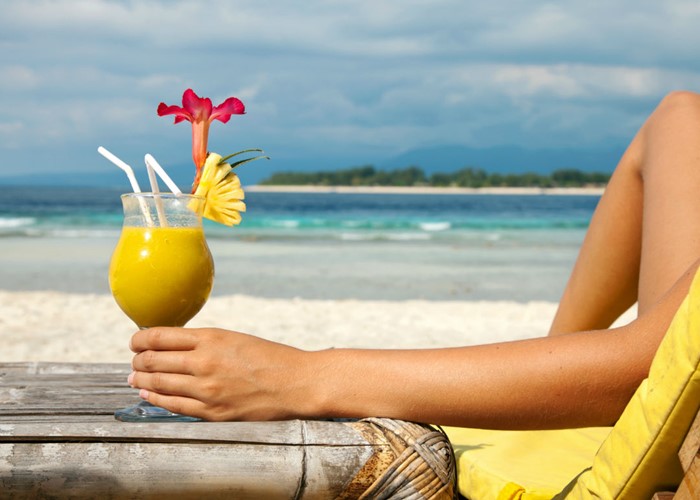 Direct or with a booking site?
There are dozens of hotel comparison sites out there, include Booking.com, lastminute.com, hotels.com and Expedia.
It's also worth looking for your room on Airbnb as lots of hotels offer rooms on the site, just watch out for extra fees.
These sites enable you to compare the prices and locations of several hotels.
They can also save you money with their 'secret' deals (more on those below), or when you book hotels and flights together. Sites like Groupon - as well as newspaper travel sections - can offer entire holidays at a heavy discount.
You could save even more by using cashback websites Quidco or Top Cashback before using hotel comparison sites.
However, these sites won't necessarily find you the cheapest deal and you should always check the price on the hotel's own website.
Hotel chains often offer hefty discounts for joining their (free) loyalty schemes and these discounts won't always show up on comparison sites. You may also be able to make special requests for rooms.
The same goes for flights - always check Skyscanner and the airline's own website before buying one from an agent.
Book a 'secret' hotel
This is one of our favourite tips, and if you like taking a bit of a step into the unknown, it's definitely for you!
A number of hotel comparison sites now have 'secret' hotels.
Essentially you are guaranteed a hotel in a certain area with a certain number of stars and sometimes a description- but that's all you're told.
Only after completing the booking do you get sent the name of the hotel, though in all honesty, once you have the location and description, most of the time it doesn't take a rocket scientist to work out which hotel they are referring to.
If you have figured out which hotel you're booking, you could then try your luck at phoning up, quoting the price you've been offered and seeing if the hotel will beat it. You might get lucky, as booking with them direct means they don't have to pay the referring website commission.
Use your loyalty points
Various hotel chains have their own reward schemes, including the Intercontinental Group's Priority Club Rewards, the Hilton's Honors club and Marriott Rewards.
As mentioned above, members often get a discount on all bookings direct with the hotel.
The schemes are generally free, so if you can put up with the odd marketing email there's nothing stopping you signing up to all of these schemes to save money.
You can earn points using certain credit cards.
Hotel credit cards
The Starwood Preferred Guest Credit Card from American Express earns loyalty points for Marriott hotels. It comes with a 30,000 bonus if you spend £1,000 in three months, but it has a steep £75 fee and a 22.9% interest rate.
Other hotel credit cards include the IHG Rewards Club Mastercard and IHG Rewards Club Premium Credit Card. Alternately, the American Express Reward card, or Gold Preferred Rewards card earns you points that can be converted into hotel schemes.
Airline cards
It's worth noting, that airline loyalty points such as British Airways Avios and Virgin Flying Club Miles can be used to pay for hotels booked through these airlines.
You can earn airline points using the British Airways American Express Credit Card or Virgin Atlantic Reward Credit Card.
Supermarket credit cards
Build up points on a Tesco Clubcard and you can get money off all sorts of hotel chains, including Hilton, Butlins and Best Western, while you can use Nectar points through Sainsbury's shopping to get money off deals at Expedia.
You can get a 20,000 Nectar points with the American Express Nectar card if you spend £2,000 in the first three months.
With all rewards credit cards, make sure you pay off your balance in full each month, otherwise, interest payments will wipe out any gains.
Confused? Read our article on the best reward credit cards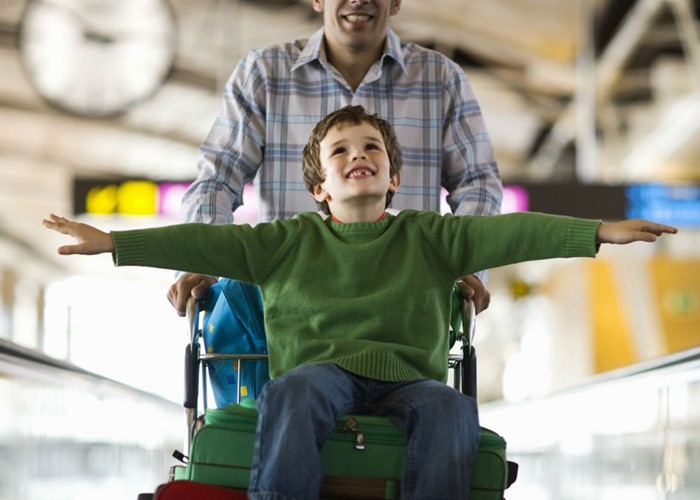 Pay with a credit card
Bear with us, because credit cards can also save you money with the actual booking.
Using a cashback credit card could effectively save you up to 5%.
The American Express Everyday and Platinum Cashback cards earn you 5% cashback for the first three months, up to £100 and £125 (albeit with a £25 fee) respectively.
If you're hotel and paying with a foreign currency, then you could dodge rip-off bank fees with a travel credit card.
There's another reason for using a credit card: if the hotel goes bust you could still get your money back. Find out why here.
You can compare credit cards and check your chances of being approved with loveMONEY
More on holidays
Mobile phone roaming charges: best providers and cheapest bolt-ons
How to get a free flight upgrade to first or business class
How to get a free holiday: try house swapping, petsitting, couchsurfing and more
Be the first to comment
Do you want to comment on this article? You need to be signed in for this feature