Mobile phone roaming charges: best providers and cheapest bolt-ons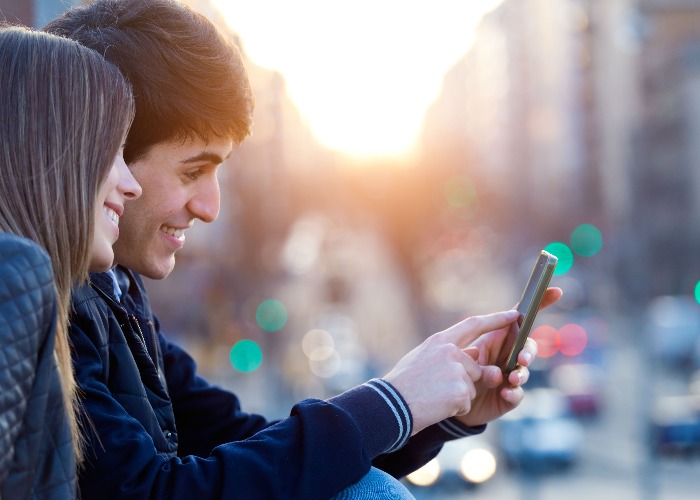 Using your phone in the EU may be free, but go any further and you could quickly rack up alarming charges. Here's how to keep costs down whilst you travel.
Mobile companies trumpet the end of roaming charges in the EU – you'd almost think it was their idea – but take a flight beyond four hours and you could be in for a shock.
Assuming that your phone does work in the country you're visiting (which is by no means assured) you could be charged as much as £5.40 per minute for calls and £9.60 for every megabyte (MB) of data.
Using data from HandsetExpert, we've looked at the most and least expensive providers and how to make roaming cheaper.
How much will your bank charge you for foreign spending? Find out here
Can you roam?
Before you jet off, check that your mobile will actually work where you're going.
Since the EU roaming charges ban, some providers introduced cheap deals that don't allow any roaming, such as Vodafone Basics.
Not all networks have partner networks abroad, particularly in parts of Africa and the Middle East. HandsetExpert has put together an interactive map, which can tell you if you'll be covered:
How much roaming costs
Unless you're on a plan without roaming charges (which are usually more expensive), if you head off without doing anything you're likely to pay the provider's standard network rates.
These vary by provider and country and you can check the exact cost on their websites. We looked at calling, texting and data prices in USA, Japan, Australia and South Africa to get an idea:
BT Mobile: costs vary hugely by country zone (find yours here), ranging from pennies per call/MB to £5.40 and £9.20 respectively
EE: Rates are £1.20/minute for calls and 60p per text. You can only use data if you purchase a data bolt-on (£4.80 for 24 hours).
GiffGaff: calls are £1/minute; texts 30p and data relatively cheap at 20p/MB
iDmobile: costs vary hugely, from £1.68 - £6 for calls and 30p - £9.60 for data. Texts are 42p to £1.20
O2: calling is £2/minute; texting is 50p, however, data is particularly expensive at £7.20/MB
Tesco Mobile: costs vary, from 69p-89p for calls; 40p for texts and a pricey £5/MB for data
Three: calling is £1.40/minute; texts are 20p and data ranges from 1p/MB to £3/MB. Advanced contract holders can use their allowance without extra charges in popular destinations (i.e. USA/Australia).
Virgin Media: approx. £2/minute for calls, 50p for texts and expensive data £5/MB
Vodafone: you are charged £6 to use your standard UK allowance of calls, texts and data.
Costs are approximate and you should check for your country
Find a credit card with no foreign cash withdrawal or spending fees
You could save money with a bolt on
Most providers offer 'bolt-ons', which allow you to use your phone abroad for a fixed cost.
HandsetExpert looked at different providers' bolt-on packages and ranked them based on the value they offered.
In top place was O2, which has a Travel Inclusive Zone Bolt On, priced at £4.99 a day for unlimited data, 120 minutes and 120 texts.
Second was Vodaphone's Global Roaming Package cost £6 and enables users to use their UK allowance of data, minutes and texts.
EE has separate add-ons for data (£4.80 a day) and talk and text (£6 day); Three's Travel passport gives you unlimited data for £5 a day.
4GEE MAX customers don't have to pay any roaming charges in the USA, Australia, Canada, Mexico or New Zealand; IDMobile TakeAway plans also get certain discounts.
BT, Tesco, GiffGaff and Virgin Media don't currently offer any bolt-ons.
Be wary, as travel bolt-ons generally only work in popular countries for UK visitors. In other countries, particularly poorer countries in Africa and South Asia, you will have to pay full whack.
Save even more without a bolt on
Bolt-ons are helpful, particularly if you are mid-contract and can't switch.
However, if your contract has expired and your phone is 'unlocked' then you may wish to switch to another provider.
You can use Three's pay-as-you-go allowance in many non-European popular destinations and charges, where they do apply, could still end up cheaper than a bolt-on.
Or, even better, you could get a local pay-as-you-go SIM card. Not all countries offer these (notably Japan), but in many, you can pick up a SIM card in kiosks or vending machines in the airport arrivals lounge.
If you use a lot of data or are on a longer trip, using a local SIM could save you a fortune.
If you're going to multiple countries on the same trip then consider a global sim.
Compare mobile phone deals at Carphone Warehouse
Don't get cut off!
Going on holiday and forgetting to turn off roaming could leave you with worse than a shock bill.
In most cases, providers will cut you off from their services if the amount you owe them reaches a certain point: usually between £40 and £50.
They will demand you pay this balance before reconnecting you: unfortunately, paying the balance usually requires you call or text them.
These rules are in place to prevent stolen phones from racking up huge debts but can leave you in a sticky situation in a foreign country.
Get travel tips, deals and inspiration on our sister-site loveEXPLORING
Be the first to comment
Do you want to comment on this article? You need to be signed in for this feature