Clubcard vouchers or Nectar points? How much you'll save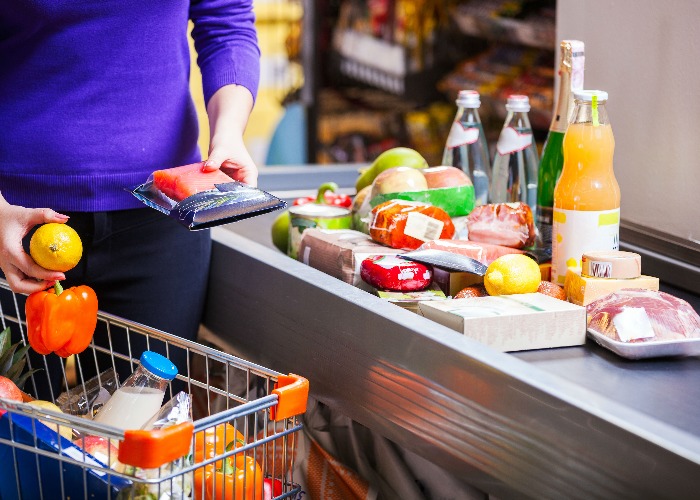 Supermarket loyalty schemes and credit cards promise big savings and rewards: we've worked out which is the best.
Supermarket loyalty schemes should be one of the easiest ways to save money: just swipe your card at the till.
Unfortunately, since their creation over 20 years ago, these schemes have become ever more complicated.
Not only do you earn points at different rates, but there are also dozens of offers on spending and bonus points available with credit cards.
To simplify things, we've done the calculations to work out how to make the most of the Clubcard and Nectar schemes, as well as those of other supermarkets.
We've taken the average household's grocery bill per week, which is £58, according to the Office for National Statistics. We've then used that figure to calculate how many points or vouchers you'd earn and, crucially, how much you'll save after 12 months.
We've had to make a couple of assumptions: that prices are the same at Tesco and Sainsbury's; your spend doesn't include things like tobacco (which doesn't earn points) and that you don't pay credit card interest (so you clear your bill in full each month).
Not heard of supermarket loyalty schemes? Read our guide here.
Clubcard vs Nectar
Saving with Clubcard: £30
Saving with Nectar: £15
Excluding any bonuses or top up offers, you'll save twice as much by collecting Clubcard points.
That's because Clubcard points (which are converted into vouchers) are worth the equivalent of 1p each, compared to 0.5p per Nectar point.
After a year of supermarket shops, you could redeem your Clubcard vouchers at Tesco and save £30, compared to £15 at Sainsbury's.
If you also fill up your car at those supermarkets, you'd get another £5 saving (based on an ONS average of £20.70 spend per week).
Cheap fuel: how to minimise your petrol or diesel bill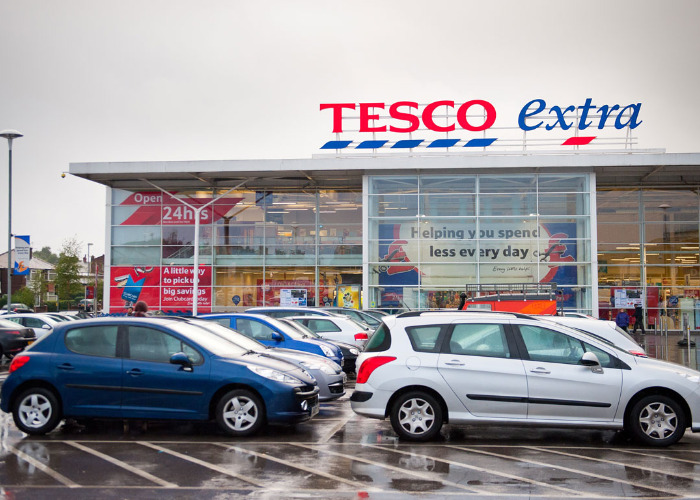 Credit cards with perks
Maximum saving with Clubcard: £76.40
Maximum saving with Nectar: £67.50
Both Sainsbury's and Tesco offer credit cards which earn you many more points.
Using the Sainsbury's Bank Purchase Credit Card for your supermarket shop for a year, you'd collect 13,532 points, translating to a saving of £67.50.
Using the card for fuel at Sainsbury's you'd save another £10 on top of that.
Tesco Bank's credit cards all earn the same amount and would save you £46.50 over a year, with an extra £8 for fuel.
Using a cashback credit card, as well as collecting points, could be an even better solution.
Using the American Express Platinum Cashback Everyday card, Sainsbury's shoppers could save £61 and Tesco shoppers £76.40.
With all credit cards it's vital you pay off your balance in full every month, otherwise, interest payments will quickly wipe out any savings you make.
Rack up Clubcard points while rebuilding your credit score with this Foundation credit card
Redeeming your points and vouchers
Maximum saving with Clubcard: £139.50
Maximum saving with Nectar: £67.50 (variable)
Here's where you can really make your points pay off.
There are a number of Clubcard partners where you can redeem your points for double, or even triple their original value. You can find the full list here.
Say, for example, you had earned £46.50 in Clubcard vouchers by using a Tesco credit card for your supermarket shop.
Use them at Hotels.com and they're worth £139.50: enough for two nights in a hotel.
Nectar also runs boost offers, where the value of your points are effectively doubled, but these are sporadic and so more difficult to plan for.
Should I shop elsewhere?
Maximum saving: £150.80*
The Co-op and Morrisons both run loyalty schemes.
Co-operative Members get 5% of what they spend on own-brand products as credit, saving you a huge £150.80 over a year.
Buying only own-brand products would obviously be a huge challenge, plus Co-op products are generally more expensive anyway (hence the * above).
You'd have to spend no more than £3 extra per shop, compared to the big supermarkets, to make any overall saving.
Morrisons More membership earns you 5 points per £1 spent, but the low value of the points (just 0.1p) means you'll only save £15 after a year. Combined with American Express' abovementioned cashback card you could save £61.40.
You can find out about loyalty schemes and savings at Iceland, Marks & Spencer, Waitrose and Asda here.
loveMONEY's verdict
As the numbers show, Clubcard has the edge on Nectar, regardless of whether you use credit cards or boosts when redeeming points.
Luckily, if you don't happen to live near a Tesco it's still possible to save £60+ by using the right credit card.
And that's just for your weekly supermarket shop: there are many other ways to earn points, cashback or both.
Be the first to comment
Do you want to comment on this article? You need to be signed in for this feature