How to boost your Nectar points
A new Sainsbury's promotion lets you bag 150 Nectar points when you shop and also save 10p on fuel. Here's all you need to know, plus some tips on making sure you maximise your Nectar points wherever you shop.
Take advantage Nectar promotions
Shoppers can bag an extra 150 Nectar points when they shop at Sainsbury's this Bank Holiday weekend.
Sainsbury's expects to hand out a billion points as part of the promotion, which runs from Friday to Monday (24-27 May).
All you need to do is spend at least £1 in-store, online or on the forecourt to bag the top up.
Reading the fine print, Sainsbury's states you can actually take advantage up to three times a day, so hardcore deal hunters could split their shop up into three and bag 450 points a day if they wanted.
Fill up for less this weekend
Motorists can also bag 10p per litre off fuel this week.
The catch is you'll need to spend at least £60 on groceries at Sainsbury's (either online or in-store) at some point between tomorrow (23 May) and 28 May.
Once that's done, you can redeem a coupon that will be valid for 14 days and can be used at any Sainsbury's forecourt.
For more tips on how to save at the pumps, have a read of this detailed guide to buying cheap petrol and diesel.
Win 150,000 Nectar points (strings attached)
Additionally, the supermarket is running a huge Nectar points giveaway, where Sainsbury's Bank customers could be in with a chance of bagging a whopping 150,000 points.
Sainsbury's says it will randomly select five Nectar cardholders for the prize, which is equivalent to £750. The catch is you'll have to take out a financial product in May to qualify.
This applies to all its current accounts, credit cards and insurance products.
It's obviously never a good idea to take out a financial product purely to enter a competition.
But if you were in the market anyway, the good news is some of Sainsbury's Bank's products are genuinely competitive, especially in the credit card space (more on that in the next section).
Customers will automatically be entered into the prize draw when a Nectar card number is specified during the product application.
Winners will be notified by 30 June and the points will be added by 31 July.
While it'd be great to win, your odds are obviously pretty slim – and if you don't have any need to take out a suitable financial product, those odds drop from slim to none.
So if you're after guaranteed ways to boost your points, read on.
Please note that the rest of this article is an evergreen guide to upping your Nectar points haul. Regular newsletter readers will likely be familiar with the tips as it has featured before.
Rack up points with Nectar points reward credit cards
The Sainsbury's Dual Offer Credit Card, which offers 0% interest for an impressive 27 months on both purchases and balance transfers (3% fee), allows you to earn two points for every £1 spent at Sainsbury's stores and petrol stations and for every £5 spent elsewhere.
The card also offers 7,500 bonus Nectar points in the first two months of owning the card. Each time you spend £35 or more on Sainsbury's shopping you'll get 750 points (up to a maximum of 10 times).
Alternately, if you've got some serious spending to do over the next few months, consider the American Express Nectar Card.
If you spend £2,000 in the first three months you'll get a huge 20,000 bonus Nectar points (worth £100).
Plus the earn rate is four points per pound at Nectar partners (but only three at Sainsbury's) and two per pound elsewhere. It has an annual fee of £25 but this is waived for the first year.
Bear in mind that this is a rewards credit card, so you'll need to be able to pay it off in full each month to avoid hefty interest charges.
Compare 0% new purchase credit cards using loveMONEY's comparison site
Take advantage of sales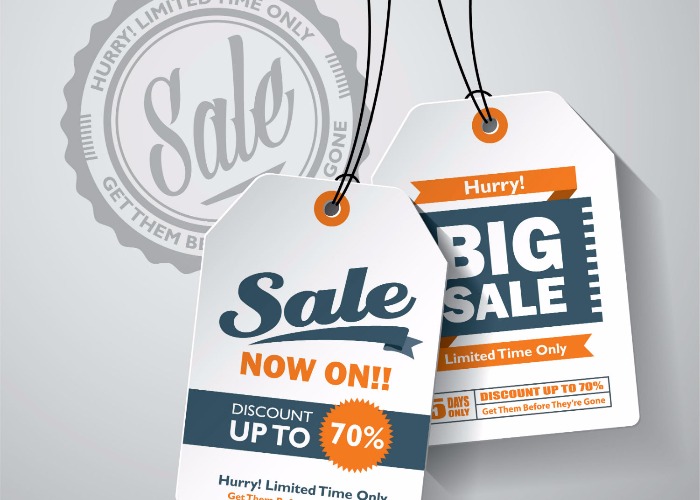 Of course, you can save a fair amount to staying on top of sales and discounts.
Sainsbury's has previously run sales for specific areas such as baby care products.
Keep an eye on loveMONEY's daily newsletter and our weekly roundup of top supermarket deals to ensure you're not missing out.
Bank with Sainsbury's
Aside from credit cards, Sainsbury's Bank offers a number of financial products, including home insurance, pet insurance, car insurance and life insurance.
If you take out one product, you get double Nectar points on shopping and fuel at Sainsbury's for up to two years, until you close or cancel your account or policy, miss a payment or don't renew your policy with the same level of cover.
Take out two products and you'll earn three times more points, three products and you'll get four times more points and with four products you'll earn five times more points.
However, it's almost certainly not worth taking out such a product just for the sake of the boosted Nectar points.
Make sure you shop around for the best insurance policy, irrespective of whether you get extra Nectar points on top.
Fill up your car
If you've got used to filling up your car and earning Nectar points at BP, it's time you found a local Esso.
That's because BP will no longer give out Nectar points in 2019, as it launches its own loyalty scheme.
In June, Esso will join the Nectar scheme, meaning you can earn points for fuel and purchases, although the specific earnings rate as yet to be confirmed.
And you can still earn one Nectar point per litre of fuel at Sainsbury's fuel stations.
Speaking of which, if you regularly shop at Sainsbury's anyway, keep an eye out for promotions that'll get you money off fuel.
They only run a few times a year, and require you to spend a minimum amount (usually £50-£60) on groceries, but if you were going to spend that anyway on things you needed you may as well bag some cheap petrol or diesel as well.
Book a holiday
Book your holiday through Expedia and you will get a bunch of Nectar points.
You'll get 1,000 points for package bookings, 200 for hotel or flight-only bookings and 200 for car rental.
You can redeem points, but bear in mind that 500 points are worth just £2.50.
If you're a frequent traveller, consider joining a frequent flyer scheme, so you can earn points even on flights booked through Expedia; you just need your name on the ticket.
Also look at rewards credit cards which may have a better earnings rate than the Nectar or Clubcard schemes.
Get LV= insurance
Take out an insurance policy with LV= and you could get a big chunk of Nectar points. Car insurance policies will bag new customers 1,000 points, while home insurance will get you 750 points.
Remember, there's more to an insurance policy than the freebies you can get alongside though. Compare insurance quotes with loveMONEY today.
Travel by train
You can earn Nectar points when you book train tickets with Great Western Railway (GWR) or Virgin Trains.
With GWR you get two points for every £1 spent on tickets bought online, 50 points for the online purchase or renewal of a season ticket and 200 points for the online purchase or renewal of a monthly season ticket.
For tickets of more than a month and less than a year, you'll collect points for every full month up to 2,500.
You also get two points per £1 spent online with Virgin Trains.
Shop at eBay
Link your eBay and Nectar accounts and you can collect one point for every £1 you spend on the auction site, up to 5,000 points. However, some categories are not eligible:
cars, motorcycles and vehicles (though not parts and accessories);
holidays & travel;
property;
gift vouchers and coupons;
baby feeding: formula.
You also won't get Nectar points if you buy from a Tesco outlet or Genesisuk through eBay.
Tag Your Bag
You can earn Nectar points by donating to Oxfam, thanks to the Tag Your Bag scheme.
You'll get 100 points just for linking your Oxfam account with your Nectar account. You then get two points for every £1 that your donated items raise in Oxfam shops.
Eat in
You can even collect Nectar points with your next takeaway. Ordering through Just Eat gives you one point for every £1 spent, making that chicken jalfrezi taste extra good.
Use Nectar eShops
You can collect Nectar points on your online shopping, in much the same way that you can earn cashback from sites like Quidco.
Just go to the Nectar eShop website, search for the brand that you want to shop with, then follow the link over to that retailer. Your transaction will be tracked and you'll get points back based on your purchases.
Be the first to comment
Do you want to comment on this article? You need to be signed in for this feature