How to boost your Nectar points
From paying for holidays to filling up at the right fuel station, there are loads of surprising ways you can boost your Nectar points haul. Here are our top tips for making the most of this popular loyalty scheme.
Keep an eye out for temporary Nectar promotions
Nectar regularly holds big promotions that let you earn loads more points without having to spend anything extra. Sadly, there aren't currently any live offers to talk about, but we'll update this section with the latest Nectar promotion when it's announced.
Scroll onto the next section for other great ideas ways to boost your Nectar points.
Nectar cardholders have until 5 November to double the value of their points as part of Sainsbury's latest Double Up promotion.
You can swap up to 10,000 Nectar points (that's £50 worth) for up to £100 worth of vouchers, which can be spent across a wide range of Sainsbury's items.
You'll have to get your vouchers online or through the Nectar app rather than in-store, and you'll need a minimum of 1,000 points (£5) to take part.
Don't let your vouchers expire!
As mentioned, 5 November is the last day you can swap your Nectar points for a paper or e-voucher, which must then be used in participating stores between 13 and 19 November – you can't use them online.
For a full breakdown of the T&Cs, check out this link.
While Double Up promotions are a great incentive, they come and go so quickly it can be easy to miss out.
The rest of this guide looks at other ways you can boost your Nectar points that are available year-round so there's no need to rush.
Please note the rest of this guide contains evergreen tips for new readers. Regular readers will likely be familiar with these as it has featured in the newsletter before.
Take advantage of the revamped Nectar scheme
It's worth noting that the Nectar card loyalty scheme was recently revamped, meaning you could potentially save more on Sainsbury's shopping.
The free-to-join scheme still allows you to pick up one point per £1 spent in-store and online at Sainsbury's stores, but you can now get weekly one-off, limited time offers, based on what you buy most frequently.
These will arrive every Friday.
You can save the offers you like and ignore the ones you don't, so you get more relevant offers (and help Sainsbury's learn more about your spending preferences, of course).
Crucially, your offers can only be viewed through Sainsbury's website or app.
As part of the shakeup, you can now also leave your physical Nectar card at home and simply scan using the app on your phone (it's available on both Apple and Play stores).
How many points can I expect to earn?
This all depends on your shopping habits as promotions are tacked on to items you might be interested in.
To give you a rough idea of what you could save, MoneySavingExpert recently wrote about how one of their writers was offered 20 bonus Nectar points when buying Sainsbury's fishcakes.
So the savings could be fairly significant if used regularly.
And ultimately, it seems that's what the new changes are about: getting more people spending regularly through their app in particular.
How to take advantage of the revamped offer
If you already have the Sainsbury's app, you'll need to update it.
New customers can register using the Nectar app or through the new Nectar site, while existing digital customers simply have to update the app.
Fill up for less
You'll earn one point for every litre of petrol or diesel you buy on Sainsbury's forecourts.
You used to be able to earn Nectar points when you topped up at BP as well, but this option was scrapped in June
You can now earn points when you fill up at certain Esso stations instead (and anything you buy in an Esso store) but, confusingly, this doesn't apply to Esso's where there's a Tesco Express on site.
That's because these sites are still linked to Tesco's Clubcard scheme.
If that's the case for your local petrol station and it's impractical to go elsewhere, you may as well pick up a free Clubcard and earn points from them.
You can search for your nearest participating Esso station on this Nectar page.
Keep an eye out for short-term promotions
Every now and then Sainsbury's will run promotions where you can save big on fuel.
The catch is you need to spend a set amount in Sainsbury's to qualify (usually £60), but you can save up to 10p a litre on fuel as a result.
These promotions don't tend to last very long and you only get a few days' notice before they launch, so you need to act fast when you see them pop up.
We'll generally let our newsletter readers know when one's about to launch, so if you've not done so, consider signing up.
If you want to save even more when you fill up, read our guide to getting cheap petrol or diesel.
Rack up Nectar points with reward credit cards
The Sainsbury's Dual Offer Credit Card (20.9% representative APR), which offers 0% interest for up to 25 months on both purchases and balance transfers (3% fee), allows you to earn two points for every £1 spent at Sainsbury's stores and petrol stations.
You can get one Nectar point for every £5 spent elsewhere.
The card also offers 7,500 bonus Nectar points in the first two months of owning the card.
Each time you spend £35 or more on Sainsbury's shopping, you'll get 750 points (up to a maximum of 10 times).
Alternately, if you've got some serious spending to do over the next few months, consider the American Express Nectar Card (28.2% representative APR).
If you spend £2,000 in the first three months, you'll get a huge 20,000 bonus Nectar points (worth £100).
Plus the earn rate is at least three points per pound at Nectar partners and two for every £1 spent elsewhere. It has an annual fee of £25 but this is waived for the first year.
Bear in mind that this is a rewards credit card, so you'll need to be able to pay it off in full each month to avoid hefty interest charges.
Compare 0% new purchase credit cards using loveMONEY's comparison site
Take advantage of sales
Of course, you can save a fair amount to staying on top of sales and discounts.
Sainsbury's has previously run sales for specific areas such as baby care products.
Keep an eye on loveMONEY's daily newsletter and our weekly roundup of top supermarket deals to ensure you're not missing out.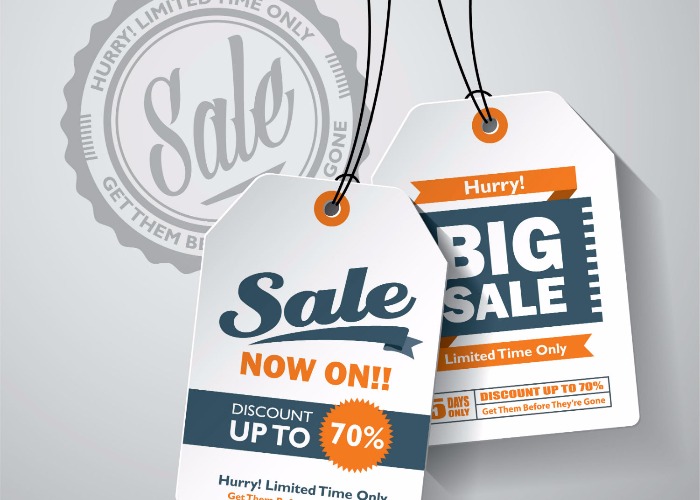 Bank with Sainsbury's
Aside from credit cards, Sainsbury's Bank offers a number of financial products, including home insurance, pet insurance, car insurance and life insurance.
If you take out one of these products, you could get double Nectar points on your shopping and fuel at Sainsbury's or be rewarded with up to thousands of points.
This applies until you cancel your policy, miss a payment or don't renew your policy with the same level of cover.
The more products you take out, the more you can boost your points, but it's almost certainly not worth taking out such a product just for the sake of extra Nectar points.
Make sure you shop around for the best insurance policy, irrespective of whether you get extra Nectar points on top.
Book a holiday
Book your holiday with Expedia and you will get a bunch of Nectar points.
You'll get two Nectar points for every pound spent on package bookings, hotels, car hire or activity via Nectar's dedicated Expedia page, and one point per £1 spent on any individual flight.
Unfortunately, you can no longer turn your points into travel vouchers to spend on Expedia following changes late last year. You must visit the Nectar page (either on your phone or computer) and select the dedicated Expedia page to access the site. Going direct to Expedia will no longer earn you Nectar points.
If you're a frequent traveller, consider joining a frequent flyer scheme, so you can earn points even on flights booked through Expedia; you just need your name on the ticket.
Also look at rewards credit cards that have specific travel perks as these may have a better earnings rate than the Nectar or Clubcard schemes.
Travel by train
You can earn Nectar points when you book train tickets with Great Western Railway (GWR) or Virgin Trains.
With GWR, you get two points for every £1 spent on tickets bought online, 50 points for the online purchase or renewal of a weekly season ticket and 200 points for the online purchase or renewal of a monthly season ticket.
For annual season tickets, you'll collect 2,500 points.
You also get two points per £1 spent online with Virgin Trains, but only until 5 December as the company's partnership with Nectar is coming to an end.
Shop at eBay
Link your eBay and Nectar accounts and you can collect one point for every £1 you spend on the auction site, with up to 300 points up for grabs per eligible item.
Some categories that are not eligible include:
Cars, motorcycles and vehicles (though not parts and accessories);
Holidays & travel;
Property;
Gift vouchers and coupons;
Baby feeding formula.
You also won't get Nectar points if you buy from a Tesco outlet, Co-operative Electrical or telephony providers offering Pay As You Go phones through eBay.
Tag Your Bag
You can earn Nectar points by donating to Oxfam, thanks to the Tag Your Bag scheme.
You'll get 100 points just for linking your Oxfam account with your Nectar account. You then get two points for every £1 that your donated items raise in Oxfam shops.
Eat in
You can even collect Nectar points with your next takeaway. Ordering through Just Eat gives you one point for every £1 spent, making that chicken jalfrezi taste extra good.
Use Nectar eShops
You can collect Nectar points on your online shopping, in much the same way that you can earn cashback from sites like Quidco.
Just go to the Nectar eShop website, search for the brand that you want to shop with, then follow the link over to that retailer.
Your transaction will be tracked and you'll get points back based on your purchases.
Be the first to comment
Do you want to comment on this article? You need to be signed in for this feature