How to boost your Nectar points
Following reports that Sainsbury's will scrap its popular Nectar Double Up promotion this year, we look at the various ways you can still boost your Nectar points haul.
Sainsbury's Double Up promotion 'scrapped'
Regular Sainsbury's shoppers could be in for a big disappointment this autumn following reports that the hugely popular Nectar Double Up promotion will be scrapped for 2021.
Double Up normally takes place every Autumn, allowing shoppers to trade in their points for vouchers worth double the amount of points they put in.
The news was first reported on money-saving blog Skint Dad and has since been covered in many of the nation's money pages.
While that's obviously a blow, the good news is there are still a host of other ways you can boost your Nectar points, which we'll cover below.
Fill up for less
You should think carefully about where you fill up your car as it can have a big impact on the size of your Nectar point balance.
If you go to a Sainsbury's garage, for example, you'll earn one point for every litre* of fuel you buy.
You aren't limited to Sainsbury's forecourts either, as you can also pick up Nectar points at Esso.
At the moment you get 500 points for your first trip to the pump, and then on your second, fourth and sixth fills of at least 30 litres, you'll get double, quadruple and then six times the usual amount of points.
You can search for your nearest participating Esso station on this Nectar page.
Keep an eye out for short-term promotions
Every now and then Sainsbury's will run promotions where you can save big on fuel.
The catch is you need to spend a set amount in Sainsbury's to qualify, but you can save up to 10p a litre on fuel as a result.
These promotions don't tend to last very long and you only get a few days' notice before they launch, so you need to act fast when you see them pop up.
We'll generally let our newsletter readers know when one's about to launch, so if you've not done so, consider signing up.
If you want to save even more when you fill up, read our guide to getting cheap petrol or diesel.
*The article initially said you could earn 1 point per £1 spent, but was corrected after the error was pointed out by reader @G3R5
Rack up Nectar points with reward credit cards
There are a host of credit cards tied into the Nectar scheme that allow you to build up your points total, no matter where you spend your money.
The Nectar Credit Card is a perfect example. It's an excellent all round credit card in its own right, with 17-month 0% periods on both purchases and balance transfers. But the big selling point is how you can build up your Nectar points with it.
You get three points per £1 spent at Sainsbury's, Argos, Habitat and Tu Clothing, as well as one point for every £5 you spend elsewhere.
What's more, spend a total of £400 at any of those stores within the first two months of card ownership and you'll pocket 8,000 bonus points.
Bear in mind that this is a rewards credit card, so you'll need to be able to pay it off in full each month to avoid hefty interest charges
Read our round up of the best reward credit cards
Take advantage of sales
Of course, you can save a fair amount to staying on top of sales and discounts.
Sainsbury's has previously run sales for specific areas such as baby care products.
Keep an eye on loveMONEY's daily newsletter and our weekly roundup of top supermarket deals to ensure you're not missing out.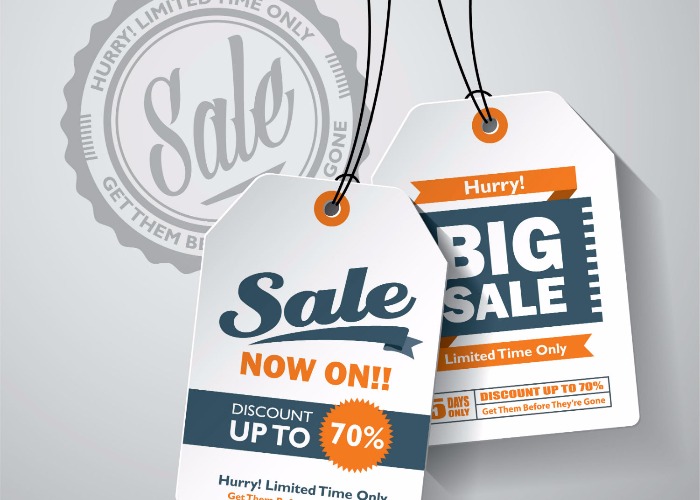 Bank with Sainsbury's
Aside from credit cards, Sainsbury's Bank offers a number of financial products, including home insurance, pet insurance, car insurance and life insurance.
If you take out one of these products, you can get double Nectar points on your shopping and fuel at Sainsbury's.
This applies until you cancel your policy, miss a payment or don't renew your policy with the same level of cover.
The more products you take out, the more you can boost your points, but it's almost certainly not worth taking out such a product just for the sake of extra Nectar points.
Make sure you shop around for the best insurance policy, irrespective of whether you get extra Nectar points on top.
Book a holiday
Book your holiday with Expedia and you will get a bunch of Nectar points.
You'll get two Nectar points for every £1 spent on package bookings, hotels, car hire or activity via Nectar's dedicated Expedia page, and one point per £1 spent on any individual flight.
You must visit the Nectar page (either on your phone or computer) and select the dedicated Expedia page to access the site. Going direct to Expedia will no longer earn you Nectar points.
If you're a frequent traveller, consider joining a frequent flyer scheme, so you can earn points even on flights booked through Expedia; you just need your name on the ticket.
Also look at rewards credit cards that have specific travel perks as these may have a better earnings rate than the Nectar or Clubcard schemes.
Travel by train
You can earn Nectar points when you book train tickets with Great Western Railway (GWR).
With GWR, you get two points for every £1 spent on tickets bought online, 50 points for the online purchase or renewal of a weekly season ticket and 200 points for the online purchase or renewal of a monthly season ticket.
For annual season tickets, you'll collect 2,500 points.
Eat in
You can even collect Nectar points with your next takeaway.
Ordering through Just Eat gives you one point for every £1 spent, making that chicken jalfrezi taste extra good.
Use Nectar eShops
You can collect Nectar points on your online shopping, in much the same way that you can earn cashback from sites like Quidco.
Just go to the Nectar eShop website, search for the brand that you want to shop with, then follow the link over to that retailer.
Your transaction will be tracked and you'll get points back based on your purchases.
Be the first to comment
Do you want to comment on this article? You need to be signed in for this feature