How to find the cheapest petrol and diesel prices near you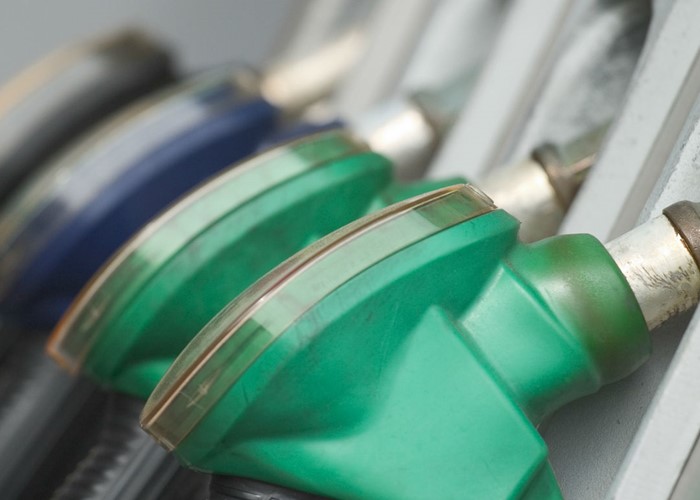 You can get £10 cashback when you top up or save 10p per litre on fuel at Tesco for a limited time only, while Asda, Sainsbury's and Morrisons have cut their petrol prices. Read on to find out what's changing and get more useful tips to slash your fuel bill, including how to find the cheapest petrol and diesel prices near you.
Get £10 cashback (before November 3)
You can get £10 cashback when you top up your tank (with a £10 minimum spend) at Tesco, Morrisons, Sainsbury's, Asda, the Co-operative, Esso, BP, Texaco, Gulf, Total, Jet, Murco & Shell.
Topcashback.co.uk is offering the generous cashback but you have to be a new member or have no previous purchases or cashback through the site to be eligible.
This offer is only valid until midnight 3 November but Topcashback says it reserves the right to remove the deal at any time.
If you want to take advantage of this offer, you will need a photo of your receipt.
The following must be clearly visible to claim cashback:
Date and time of purchase;
Fuel station name;
The item purchased that's eligible for cashback.
You can get cashback for any fuel type and the receipt must be in the offer period.
Take advantage of the supermarket fuel price war
You can save 10p per litre on fuel at Tesco when you spend at least £60 on groceries in a single shop in store or online.
If you spend enough, you'll get a money-off fuel coupon automatically at the till, when your shopping is delivered or when you Click+Collect.
But you need to be quick as this offer ends on Sunday (27 October).
Coupons offered at the till are valid for two weeks after purchase, while those from online shops are valid until 10 November – so it's best to keep these in your wallet so you don't forget to use them!
As usual, terms and conditions apply, which are available to check out here.
If you don't shop at Tesco, you can get cheaper petrol elsewhere as Sainsbury's, Morrisons and Asda recently slashed the price of diesel by up to 3p a litre and up to 2p per litre for unleaded petrol.
Asda says any driver filling up at an Asda petrol station 'will pay no more than 121.7p per litre on unleaded fuel and 125.7p per litre on diesel.'
We are slashing the price of diesel by up to 3p per litre and unleaded petrol by up to 2p per litre across all of our forecourts from Saturday! ⛽️

— Sainsbury's News (@SainsburysNews) October 17, 2019
Long overdue price cuts
The price cuts are welcome and were announced following RAC's criticism that the price of petrol is still "a little too expensive".
"We really need to see the supermarkets start knocking off significant amounts at the pumps in the next week," commented RAC fuel spokesperson Simon Williams.
"But we know from experience that 3p a litre is the most they tend to do in one go."
So far, Williams is right, and it appears even though fuel prices are lower, they still have some way to go.
Rather than simply leaving yourself at the mercy of retailers to pass on savings, you should take steps to ensure you get the best possible price every time you fill up.
Read on to learn our top tips for finding the cheapest petrol and diesel.
Please note that the rest of this article is an evergreen guide to saving on fuel for new readers. Regular readers will likely be familiar with the tips as it has featured in the newsletter before.
Get AA breakdown cover from £4.50 a month
Find the cheapest petrol or diesel station near you
The price you pay for petrol or diesel will vary depending on where you live – and there are even greater variations depending on which specific fuel station you choose to fill up at.
Recent research suggests finding the best value station when filling up could save you £226 on petrol and £158 on diesel on average every year.
So, make sure you do your homework to find the cheapest station in your area.
You can do this easily enough by entering your postcode on PetrolPrices.com and comparing prices nearby.
Read more: cheapest and most expensive countries to buy fuel in
Petrol station loyalty cards
Various petrol stations offer loyalty cards, which can help you save on the cost of filling up.
For example, Texaco operates the Star Rewards scheme. You get one point for every litre of petrol or diesel that you buy.
Once you hit 500 points, you can turn that into a £5 voucher to use the next time you fill the car. You'll get 75 bonus points for signing up, getting you well on the way to the 500-point mark.
Alternatively, you can convert those points into vouchers for retailers including Argos and Marks & Spencer.
Shell has recently replaced Shell Drivers Club with ShellGo+, which rewards you with money off your fuel for every 10 visits (when you spend £10 or more on fuel or at least £2 in the shop).
BP recently launched its own loyalty scheme BPMe, where you swipe your rewards card at the till when paying for fuel or any products.
You get one point for one litre of regular fuel, and one point for every £1 spent in store or on a car wash. You can get two points per litre of Ultimate fuel purchased.
When you hit 200 points, you can get £1 off your fuel or you can choose from other rewards. If you register your card, you can currently earn 250 bonus points, helping you accumulate points quicker.
You can read our detailed review of the best fuel loyalty schemes here.
Search for cheaper car insurance with Confused.com. Don't simply renew!
Pay with the right credit card
Using the right credit card to pay for your fuel is also an easy way to save cash.
For example, the ASDA Cashback Credit Card pays 1% cashback on all ASDA fuel purchases and has no annual fee.
As always with cashback cards, only use them if you can pay off your debt in full each month, or the interest you rack up will far outweigh the benefits.
Compare more cashback credit cards on loveMONEY
Improve your car's fuel efficiency!
The final way to ensure that you pay as little for your petrol and diesel every time you fill up is to make your fuel go further.
Here are some simple things that the motoring experts at WhatCar? recommend doing to improve your fuel efficiency.
Remove excess weight
Take those bulky items out if you don't need them – if the baby is staying at home, so can their buggy!
Reduce drag
Things like bike racks and roof boxes add extra wind resistance, so your car has to work harder. If you aren't using them, take them off.
Look after your car
Get your car serviced regularly and pump up your tyres. Look after your car, and it will look after your bank balance.
Plan your journey
Work out your route before you head off. That way you won't end up driving further than necessary, or get stuck in traffic.
Do you really need the air con on?
Unless you really need it, leave the air conditioning off. The same goes for all other electrical appliances in the car.
Be gentle
Be gentle with your gear changes and braking.
Engine stop/start
Some modern cars are fitted with engine stop-start technology. Making the most of that, by taking your foot off the clutch when you are stationary, will help you save fuel.
Don't speed
WhatCar? research suggests that driving at 80mph uses up to 25% more fuel than going at 70mph.
Be the first to comment
Do you want to comment on this article? You need to be signed in for this feature