The best UK supermarket loyalty schemes: Tesco, Sainsbury's, Morrisons and more
Supermarket loyalty schemes can be a useful way to save money, whether it's on your weekly food shop or on a day out. We compare loyalty schemes from Tesco, Sainsbury's, Co-op and the rest.
UK supermarket loyalty schemes
It can be easy to be overwhelmed by the amount of supermarket loyalty schemes available, so it can be tricky to decide which one is right for you.
We have rounded up what all these loyalty schemes by UK supermarkets have to offer and whether they are worth your time.
Asda
Asda has the George Rewards loyalty scheme and the Asda Rewards scheme (the latter is in a trial phase and was recently expanded to 48 stores).
The Asda Rewards scheme allows shoppers using the app to earn cashback when they purchase selected branded and own-label products or complete 'in-app missions', at a small number of stores.
Once shoppers build up enough cash, they can create a voucher in the app, which can be used on their next shop or saved up to pay for a full shop in the future.
George Rewards allows you to earn reward points on homeware and clothes purchases. It offers points on every purchase from the George product line.
Those points give you access to exclusive discounts on future shopping although discounts change regularly.
It's worth stressing you'll only earn points for online purchases, and you can't earn points on grocery shopping via this loyalty scheme.
You can read our verdict on the George Rewards scheme here, or scroll down to see what other supermarkets are offering and find out if you could save money.
Lidl
Lidl Plus is the discounter's first foray into the world of loyalty schemes and comes in the form of an app available on both Android and iOS.
Shoppers need to download the app to their mobile and then register with their personal details.
They will then be presented with a host of coupons that they can 'activate'. At the time of writing, this includes 20% off Nixe tinned salmon and mackerel and £1.30 off a Favorina milk chocolate hen with eggs.
Once you 'activate' a coupon within the app, you will have a limited period in which to use it before it expires.
To use the coupon, you need to scan your digital card in the app when you get to the till. Personalised offers will be provided later on, based on the items shoppers actually buy, with new coupons available every Thursday.
You can also unlock coupons that offer money off your shop when you reach spending targets – find out more here.
What's more, every time you get your digital card scanned at the till you'll be able to play 'Lidl Scratchcard' which offers you the chance to win up to £20 off your next shop.
As well as offering the chance to save money at Lidl, you'll also be presented with discount offers for partner retailers. Users can also read a digital version of Lidl's weekly leaflet through the app.
Our verdict: While Lidl Plus won't offer a return on the money spent in-store, as is the case with other loyalty schemes, it will offer regular Lidl shoppers a little extra so is likely worth a try at least.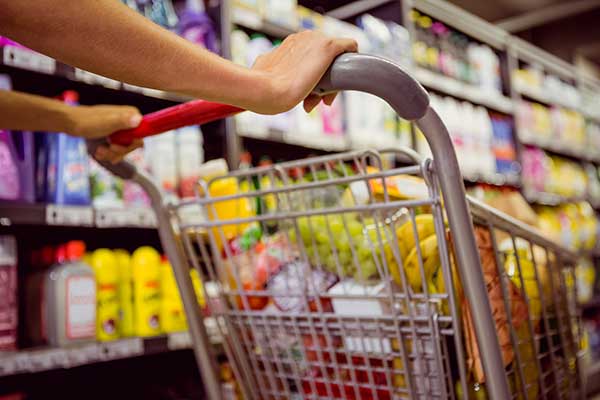 Marks & Spencer
M&S revamped its SPARKS loyalty scheme in 2020 after admitting the old version was too confusing.
However, what you actually get back from this new scheme is still far from obvious.
Every week, in every store, one shopper who swipes their SPARKS card at the till will get their shopping for free. On top of this, shoppers are presented with special offers or treats based on their shopping, while some will receive special 'gifts.'
A donation to charity is made on your behalf every time you shop too, while there are regular giveaways of money to spend at M&S whether in-store or online.
M&S recently rolled out its Sparks coffee rewards scheme across the UK following a successful trial in Scotland and Wales.
Through this scheme, Sparks members are rewarded for purchasing hot drinks at an M&S café – and get every seventh drink free.
Our verdict: The SPARKS scheme is worth a try if you are a regular M&S shopper.
Morrisons
Morrisons offers the My Morrisons loyalty scheme (previously known as Morrisons More), which is free to sign up to.
My Morrisons offers personalised money-off offers based on your shopping habits that you can use instantly, but you need to activate these in the app or online first before using your card at the till.
You can also get offers to use online, but you need to use a discount code at checkout, and paper vouchers can be provided to shoppers without internet access.
Our verdict: The fact the offers are personalised means it's difficult to compare it to rival schemes that offer straightforward points as the value will differ from one shopper to the next. Nonetheless, if you shop regularly at Morrisons you should definitely sign up for the scheme.
Sainsbury's
Sainsbury's is part of the massive Nectar card loyalty scheme, which allows you to pick up one point per £1 spent in-store and online, as well as one point for every litre of fuel purchased at Sainsbury's fuel stations (note: two points are worth 1p).
The loyalty scheme was revamped in late 2019 so that you'll now get regular one-off, limited time offers, based on what you buy most frequently.
You can save the offers you like and ignore the ones you don't, so you get more relevant offers (and help Sainsbury's learn more about your spending preferences, of course).
Crucially, your offers can only be viewed through Sainsbury's website or app, so you can now leave your physical Nectar card at home and simply scan using the app on your phone (available via Apple and Google Play).
Sainsbury's also has 'My Nectar Prices' that offers personalised offers when using the SmartShop self-scanning app.
Existing ways to make the most of the scheme
There are other ways you can make the most of the Nectar scheme. Perhaps the most 'profitable' way is to pick up extra points with Sainsbury's Bank products.
Sainsbury's Bank Nectar Dual 24 Month Credit Card, for example, allows you to earn 500 Nectar points each time you spend £35 or more on Sainsbury's shopping.
You can do this up to 10 times in the first two months, giving you the chance to collect up to 5,000 points.
As always, make sure you clear your debt in full each month in order to avoid costly interest that will wipe out any benefits.
The card also allows you to earn up to three points for every £1 spent at Sainsbury's, Argos, Habitat and Tu Clothing, as well as one point for every £5 spent elsewhere.
500 Nectar points are worth £2.50, which you can spend straight from your card or app at Sainsbury's, both in-store or online, or use to buy treats at Nectar.com.
Our verdict: A big selling point of the Nectar scheme is that you can collect points at a wide range of retailers, allowing you to maximise your points on more of your spending.
There are also loads of ways you can dramatically boost the number of Nectar points you earn when you shop, as we explain here.
Tesco
You can choose from two different Clubcard schemes if you want to earn loyalty points at Tesco.
Tesco Clubcard
First off, there's the standard (and free) Tesco Clubcard scheme, which lets you collect one point per £1 spent in-store and online. When purchasing Tesco fuel, you'll get one point for every £2 spent.
It's also worth stressing that having a Clubcard (through the free or monthly subscription) means you can access Clubcard Prices and save money on certain items.
There are lots of opportunities to earn points through other Tesco products like Tesco Mobile and Tesco credit cards.
The Tesco Bank Purchases Card, for example, allows you to earn five points for every £4 spent in the supermarket and on Tesco fuel and one point for every £8 spent elsewhere. Each point is worth 1p and for every 150 Clubcard points, you get £1.50 in Clubcard vouchers.
You can also boost the value of your points with selected partners, as we explain in our guide to boosting Tesco Clubcard points.
Tesco Clubcard Plus
Tesco Clubcard Plus is a monthly subscription service that offers additional discounts and perks.
It costs £7.99 and the headline offer is a 10% discount on your grocery shopping.
Crucially, this has a number of limitations. It is:
only available if you shop in-store (not online or Click & Collect);
limited to two big shops a month;
capped at a maximum value of £200 per shop.
There are a few other perks like extra data on your Tesco mobile deal and savings on Tesco clothing, as we explain in our Tesco Clubcard guide, but the food discount is really the main reason to sign up.
If you do a couple of big shops in-store each month, this scheme will save you a small fortune. For example, two £150 shops a month will save you £30, or £22 once you subtract the monthly charge.
But if you do numerous small weekly shops or mainly shop online, you'll get far less benefit and could well end up losing money.
Remember the monthly fee adds up to almost £100 a year so you need to be making good use of it to justify upgrading to Clubcard Plus rather than using the free version.
Our verdict: The standard Clubcard scheme is risk-free and there are plenty of opportunities to pick up points and you can boost their value when you spend them at, for example, retailers.
Clubcard Plus is a great idea for those who do at least two big shops in-store each month, but for others, the benefits will be far more limited. Do the sums before you sign up, but as a general rule, aim to spend at least £80 on a qualifying food shop to cover your costs.
The Co-op
The Co-op loyalty scheme allows you to earn 2% cashback when you buy selected Co-op own-brand items or services plus 2% goes to a local cause in your area.
Any money you earn will be paid into your membership account and can be spent with selected Co-op businesses whenever you want.
To become a member, you will need to pay a one-off fee of £1 although you do also get personalised offers to use in Co-op stores.
When you become a member of the Co-op, you join a collective and get a say not only in how the company is run but also a claim to its profits.
Our verdict: As the Co-op is a local convenience store, it makes sense to have this card handy to use when you pop in. The 2% cashback for a local cause is also a benefit you can feel good about.
Waitrose
Waitrose recently planned to digitise the myWaitrose loyalty scheme but reintroduced printed vouchers following thousands of complaints from customers.
The loyalty scheme has recently been revamped as it now offers personalised discounts on products shoppers buy most, with offers being updated every week – but scrapped its free newspaper offer.
One of the major benefits of the scheme is that it allows cardholders to get a free tea or coffee each time they visit a store (provided you buy something in-store and bring a reusable cup). Sadly, this has been temporarily suspended due to the pandemic.
You do still get a free copy of the monthly Waitrose & Partners Food magazine and access to in-store deals like 20% off selected counters each week (either meat, fish, cheese or deli), as well as discounts on dry cleaning and the Waitrose Cookery School.
Our verdict: The Waitrose card is worth having if you have a Waitrose near you and you shop there regularly as some of the rewards are instant. But with no points system, you'll have to keep a close eye on the discounts and make sure to use them to get the most out of the scheme.
Are cashback credit cards better?
Cashback credit cards are generally seen as a better alternative to schemes that offer loyalty points or rewards.
This is because you have the freedom to spend your cashback wherever you like without any limitations while earning cashback on all your purchases.
But cashback cards should only be used as a way to earn rewards as these often have a higher APR than most standard credit cards.
To use them efficiently, you should spend as normal on your cashback card, and then pay this off at the end of each month.
This means you'll get all the rewards of the card, but you won't have to pay any interest.
If you won't remember to pay the card off each month, then set up a Direct Debit to do this automatically from your current account.
Do you use loyalty schemes, and which one do you think offers the best value for money? Let us know in the box below.
Be the first to comment
Do you want to comment on this article? You need to be signed in for this feature