Whiplash claims curbed: what the Civil Liability Act means for your car insurance premiums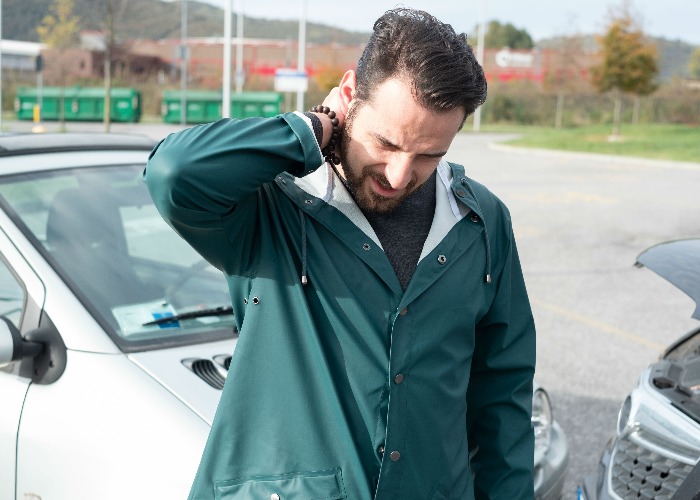 Car insurance costs will likely come down, but payouts for serious injuries could also be reduced under a new law.
A new law to combat whiplash claims has just received Royal Assent.
Insurance premiums could fall by an average of £35 due to the Civil Liability Act, the Government has predicted.
James Dalton, director of general insurance policy at the Association of British Insurers, said the Act "will mean a fairer system for claimants, insurance customers and taxpayers".
However, critics of the Act have warned that it could reduce payouts to those with genuine and serious injuries.
Here's what it means for you.
24 ways to cut your car insurance premiums
Will my premium go down?
Insurers are expected to save £1.1 billion from the Act and 26 insurers have already promised to pass on 100% of those savings – although there is no legal requirement for them to do so.
That translates into a saving of £35 per driver.
Given that the average comprehensive car insurance policy now costs £628.24, according to the AA, it's a small but noticeable change.
The average premium has been falling since 2017 in expectation of anticipated savings from the Civil Liability Act, so it's possible all the savings have already been passed on.
There are many other ways to cut your premium – see our full list here.
How to find the cheapest petrol and diesel prices near you
Will this stop you claiming for whiplash?
You will still be able to claim for whiplash and other 'soft tissue injuries' under the Act.
However, the way you claim will change.
The small claims track limit for personal injuries will be raised from £1,000 to £5,000. If you're claiming under this amount, you'll be able to do so through a free online portal.
Unfortunately, for small claims you won't be able to claim legal costs, meaning if you use a personal injury lawyer you'll have to pay them entirely out of your winnings.
The Government hopes that "the Whiplash reforms will also contribute to action to tackle the wider 'claims culture' which surrounds such claims at present."
Insurers claim that the number of nuisance calls to drivers by claims management companies could reduce as a result.
The portal won't come into use until 2020, however, and so many changes will have to wait until then.
Search for cheaper car insurance with Confused.com. Don't simply renew!
How big a payout can I get?
Under the Civil Liability Act, the amount you get paid for whiplash will be determined by a tariff, the exact levels of which have yet to be determined.
Critics have warned that this means lower payouts: Labour MP Andy Slaughter warned that compensation for an injury for three months – estimated at £235 by the Law Society – is equivalent to some payouts for flight delays.
Previously, the injured party would have received £1,800, says the Law Society, which is strongly against the tariff. You can see their estimates of payouts under the new tariff here.
There are also concerns that the Government could chip away at compensation levels through changes to the 'Discount Rate'.
This is a rate that determines how much compensation you'll get, by adjusting for what you could expect to earn if you invested it in the future. It's particularly relevant to those with long-term injuries who'll need their compensation for many years.
Essentially the lower the discount rate the larger payout you get. It fell to minus 0.7% in 2016, contributing to rising insurance premiums.
The Act gives the Government more room to set a higher discount rate, which could mean lower payouts in future.
Brett Dixon, president of the Association of Personal Injury Lawyers (APIL), has warned that "contrary to what ministers claim, the Government has made it clear that it doesn't care about injured people, no matter how devastating the injuries.
"Genuinely injured people at either end of the scale have been vilified for the sake of saving a supposed £35 on each premium."
Search for cheaper car insurance with Confused.com. Don't simply renew!
Be the first to comment
Do you want to comment on this article? You need to be signed in for this feature