Eight things you can impress your friends with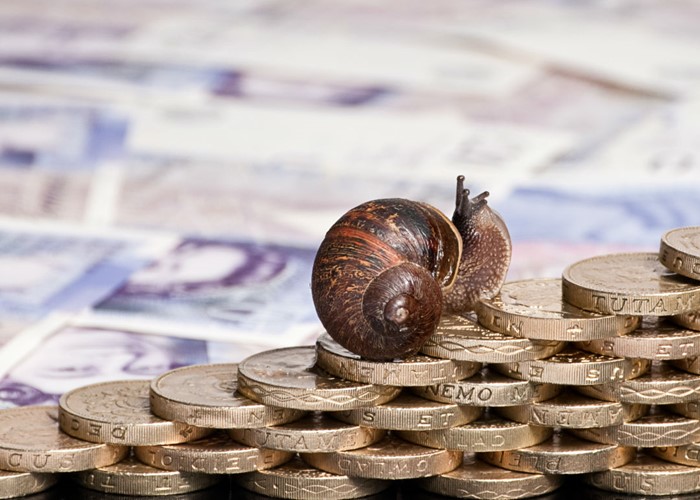 Do you know all the tricks of the trade when it comes to your finances? Why not share them with your friends?
Ever since I started my journey down the personal finance writer path, I like to think I have become a lot better with my finances. You know, I've really learnt a lot of useful stuff about money!
And I therefore like to think that I have a wealth of financial knowledge with which I can now impress my friends.
Of course, as savvy lovemoney.com readers, you too will know lots and lots about everyday financial matters. After all, you come to this website to read our lovely articles every day.
And let's face it, we all like to brag a bit about what we know. In fact, according to research from Quidco, three out of four UK consumers are so enthusiastic about money-saving that they have tried to convert their friends and family into savvier shoppers!
So here, I've come up with eight ways to impress your friends.
Renting out your stuff
Let's imagine you have a friend called Ben, who is a little strapped for cash but doesn't have time to take on a second job. Why not impress him by telling him all about the stuff he can rent out?
For a start, if Ben has a spare room, impress him with your knowledge about the government's Rent a Room scheme. Through this scheme, Ben can let out his spare room to a lodger and receive the first £4,250 tax-free for the 2010-2011 tax year. Nice!
Alternatively, perhaps he could rent out his driveway. Websites such as YourParkingSpace, ParkLet and ParkatmyHouse match motorists looking for parking with homeowners who have a driveway to spare.
And if that's no use, then how about suggesting he rents out his car? With Whipcar, if Ben has a car he doesn't always use, he can get paid for renting out his car to safe drivers in his area. Brilliant!
Direct your friends to Rent your way to a fortune so they can find out more!
Cashback websites
I confess it took me a while to get into cashback websites. But now I think they are utterly fabulous. So make sure you tell all your friends about them! If your friends regularly shop online, they would be silly not to use a cashback website such as Quidco, TopCashBack, GreasyPalm, and Rpoints.
Every time they shop online, all they have to do is check to see if that particular retailer is listed on the cashback website, and if it is, click on the affiliate link shown. This will take them through to the retailer's site, where your friends can make their purchase as usual. This transaction is then tracked and your friends will receive cashback!
And it really does work! You're earning cashback for your spending. Simple!
Rachel Robson takes a look at a great way to earn cash back when shopping online
MySupermarket
If your friend Tina is constantly whinging at you about how much she spends on food each week, introduce her to MySupermarket. This clever website will track how much Tina's shopping would cost at each of the UK's four major supermarkets (Sainsbury's, Tesco, Asda, and Ocado/Waitrose).
So if Tina chooses to do this, she can then buy her entire trolley of goods from the cheapest one! Money saved, whinging stopped!
Voucher codes
If your friends don't know about voucher codes yet, they don't know what they are missing out on! This is your chance to show off your knowledge and let them know that every time they shop online they should check to see whether there's a voucher code offering them money off – no matter what they are buying.
Here's a list of some top voucher code websites to tell your friends about:
Better budgeting skills
If your friend Mike is struggling to manage his finances, why not show him how great you are with budgeting? For a start, you can direct Mike to the lovemoney.com online banking tool. Providing Mike registers his account, every time he makes a purchase, the tool will record it, and then allow Mike to categorise all his transactions so he knows exactly what he's spending where every month.
You can then show Mike how to set a budget with the new budgeting tab which allows you to set a monthly budget for any specific category (such as petrol and fuel). This will help Mike to track his progress through the month against the budget he set.
Alternatively, Mike could use a nifty tool such as the statement of affairs calculator or this budgeting calculator from the FSA. All he needs to do is enter his figures in the boxes provided to view an instant snapshot of his household budget and personal balance sheet. You can then help Mike to see whether he's spending too much and whether he needs to make some cutbacks!
Find out more in How to budget in five simple steps.
Using the right credit card
Are you a pro when it comes to using the correct credit card? Then why not impress your friends with your knowledge?
If your friends are big spenders and like to whack it all on plastic, tell them to use a 0% on new purchases credit card if they know they won't be able to pay off the bill in full each month. The 0% new purchases credit cards are the Tesco Bank Credit Card MasterCard and the Sainsbury's Finance MasterCard for Nectar Card Holders which both offer 0% interest on purchases for 12 months.
Alternatively, if they religiously pay off their credit card bill in full each month, tell your friends to use a cashback credit card such as the American Express Platinum Cashback Card which offers 5% cashback in the first three months, and up to 1.25% after that!
And if your friends already have a lot of debt on a credit card, tell them to shift it over to a 0% balance transfer credit card such as the Barclaycard Platinum BT Visa which offers 0% interest for 15 months on all balance transfers.
Finally, don't forget to tell them all about that nasty trick known as negative order of payment, and how they can avoid it!
Rachel Robson explains how negative order of payment works and how to avoid it.
Using a prepaid currency card
If your friend Karen is off on holiday soon, be sure to tell her all about the wonders of prepaid currency cards! Rather than spending on a credit card or debit card, many prepaid currency cards won't charge you to make cash withdrawals overseas and you won't always be charged a foreign transaction fee either.
The great thing about prepaid currency cards is that you simply pre-load them with cash and off you go! Personally, my favourite cards are the FairFX Anywhere, Euro and Dollar cards. However, you can read about a range of them in The best cards for spending abroad.
Shopping around
Finally, and perhaps most obviously, the best way to impress your friends is to teach them the art of shopping around. It might sound simple, but ensuring you do your research fully will ensure you're always getting the very best deal – whether it's a new credit card, current account, car, TV, mobile phone, or holiday!
More: Easy ways to borrow thousands of pounds | Guarantee the return on your easy access savings
Be the first to comment
Do you want to comment on this article? You need to be signed in for this feature