Benefits make up nearly half of retired household income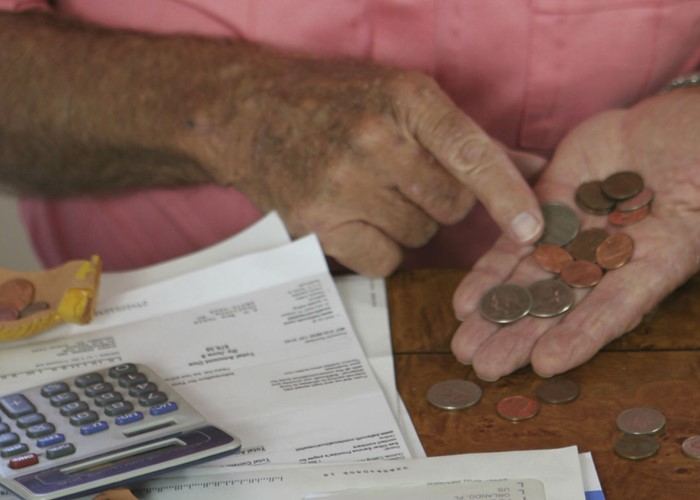 New figures show households heavily reliant on State support in retirement.
Benefits account for almost half of the typical retired gross household income in the UK, according to new analysis from MetLife.
Using Office for National Statistics (ONS) data it found pensioners on average receive just over £22,500 a year when they retire, but 48% of this income, equivalent to £10,800, is provided by the Government.
The State Pension makes up the biggest proportion of this supplement, providing an average £8,750 a year per household.
Other major boosts include housing benefit, which contributes an average £650, pension credits, which are worth £408 and Disability Living Allowance, which can be worth £355 a year.
Other sources of income
According to MetLife's analysis investment income makes up just 6.3% or £1,420 a year of the average household's retirement income.
But it says the single biggest single contributor to income on average is the private pension, which accounts for 42% or £9,450 a year per retired household.
MetLife says this underlines the success pension savings can have in securing a comfortable retirement, but warns new pension freedoms could curb this.
Running out of money
Government reforms mean those aged 55 or over no longer have to buy an annuity, which guarantees an income in retirement, with their pension savings. People can now choose to do whatever they like with all the cash they've been squirreling away.
However, without a plan to make sure the money lasts, this could mean people end up squandering their savings and running out of cash.
Should this happen the State Pension and other benefits provide something of a safety net, but will only provide a very basic standard of living.
The ONS figures demonstrate relying on the State Pension and other benefits alone would mean the average retired household would suffer a 52% drop in household income.
Take control of your pension saving with a SIPP
Planning your retirement
Dominic Grinstead, Managing Director, MetLife UK, warned pensioners need to plan how they are going to spread their wealth to last their retirement.
He said: "Ensuring you have a guaranteed level of income and can plan with some certainty is more important now than ever following the launch of pension freedoms."
You can start hatching a scheme for making your money last with Plans. The tool gives you a snapshot of your current wealth and can help you see where you need to make changes to improve your position.
Take control of your pension saving with a SIPP
More on pensions and investments:
Dog funds: the worst funds to invest in
Carers missing out on pension-boosting credits
Hargreaves Lansdown named best all-round investment platform
Quarter of pension savers targeted by pension liberation scammers
Be the first to comment
Do you want to comment on this article? You need to be signed in for this feature