Asda prices to drop as it cuts back product ranges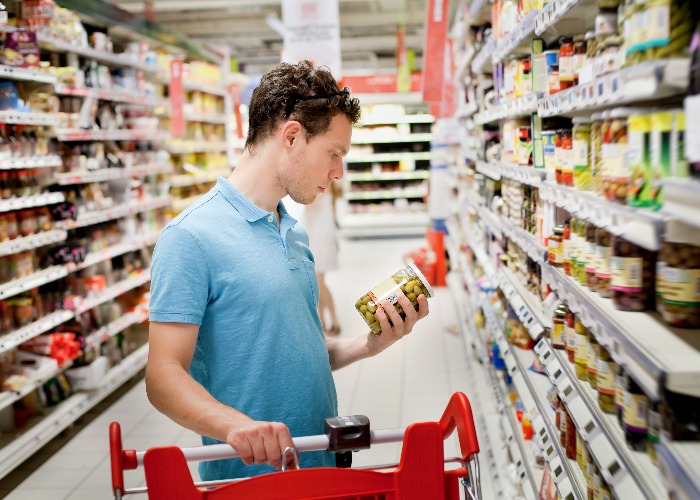 Less choice, but lower prices for shoppers. Here's what's changing.
Asda is planning to dramatically scale back the level of choice shoppers enjoy in a bid to reduce prices.
According to reports from industry bible The Grocer, the budget supermarket has told its suppliers that it is going to carry out a massive reform of its product range ‒ titled End2End ‒ where it will significantly reduce the size of certain ranges so that it can focus on particular 'growth' areas, like vegan and organic products.
Asda ditched more than 3,000 lines of products last year, but clearly isn't finished with the trimming work with 21 more product categories where the range of products will be reduced further. These include things like desserts, bakery goods, and frozen items.
Derek Lawlor, chief merchandising officer at Asda, told The Grocer that it wanted to "make our fixtures simpler and easier to shop", with each product category ‒ and each individual store ‒ being looked at closely to work out what should go and what needs to stay.
And importantly Lawlor argues this approach "allows us to lower prices".
Get loads of Tesco deals and discounts when you sign up to Quidco
Partnering with other retailers
The layout of Asda stores is likely to change substantially in the coming months too.
That's because it is partnering with a host of other retailers, ranging from B&Q to Decathlon and Greggs, which will see these other stores handed space within Asda stores.
The idea is that it will convert Asda into being something of an 'all under one roof' retailer.
So as well as picking up your groceries, you can nab a steak bake and a tin of paint in a single trip.
This latest price cut drive comes off the back of its relaunch of the 'Asda price' campaign last year, and its purchase ‒ subject to approval by the Competition and Markets Authority ‒ by the billionaire Issa brothers.
There have been recent reports that it has been planning to trim prices of some staples by as much as 25% too.
Cutting jobs
It's difficult to avoid the fact that these changes are coming off the back of some significant job cuts proposed at Asda.
Last week it was revealed that it would be ditching its in-store bakeries. Instead, Asda's baked goods will be produced in central bakeries, and then transported to the individual stores, where they will be warmed.
The move was blamed on shifting shopper behaviours, and is expected to put 1,200 jobs at risk, and follows a similar step back from in-store bakeries from Tesco.
Responding to the deep discounters
It's not hard to work out why Asda is revamping the way it operates ‒ it's all down to the growing popularity of the deep discounters, Aldi and Lidl.
There was a time when Asda was looked at as the supermarket for budget-conscious shoppers.
But Asda has become a bit trapped in the middle in the last few years. It isn't the premium option, like Waitrose or M&S. And it isn't the slightly more upmarket option of Tesco and Sainsbury's, or even the Co-op.
Yet it isn't the main choice for those looking to save money either. Aldi and Lidl have quickly won favour with thousands of shoppers across the country because they offer great value, and you don't have to sacrifice on quality either.
The consumer champions at Which? publish research every month, tracking how the cost of a basket of standard goods compares at the different supermarkets. For the larger basket, Aldi and Lidl are excluded, and so Asda always comes out on top.
But for the smaller basket, where Aldi and Lidl are included, it is always beaten out by the deep discounters.
Only time will tell whether this redesign and stripping back of choice actually leaves shoppers in a better position though.
The one thing we do know is that the big supermarkets are waking up to the challenges posed by Aldi and Lidl, and recognise that in order to compete ‒ given our stretched finances ‒ they need to provide more attractive pricing.
Be the first to comment
Do you want to comment on this article? You need to be signed in for this feature