Supermarket price war: Asda set to slash prices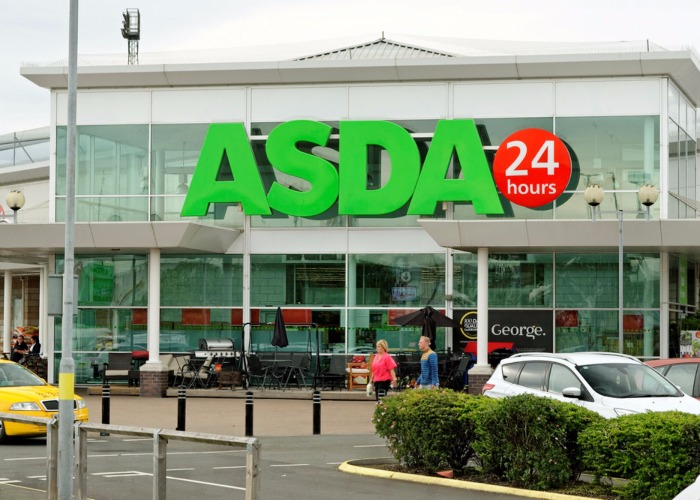 Latest attempt by one of the big supermarket names to rival the likes of Aldi and Lidl.
Asda shoppers are set to benefit from reduced prices as the supermarket launches a new discounting push.
According to reports in the Telegraph, a host of price cuts are set to be introduced from as soon as next week, with some items falling in price by as much as 25%.
The supermarket hasn't yet confirmed what items will be included in the price slashing promotion.
It's the latest step in the price wars being conducted by supermarkets ahead of the national lockdown easing.
That's Asda price
Last September Asda announced that it would be investing £100m into trimming prices across its range, alongside bringing back its 'Asda Price' marketing campaign.
This latest round of price reductions is seemingly linked to Asda's purchase by the Issa brothers' EG Group, a £750m deal which is currently being checked over by the Competition and Markets Authority (CMA).
Delivering better value
One interesting aspect of Asda's price cut drive is the fact that it's already seen as the supermarket that competes most strongly on price.
The consumer champions Which? carry out a monthly research project, tracking the average prices of 85 different items sold by each of the big names, to work out which delivers the best value.
That trolley of goods includes both branded and own-brand items, such as Branston baked beans and Andrex toilet tissue.
And Asda has consistently come out cheapest compared to its grocery rivals. In February, that basket of goods would have cost £160.89 at Asda, almost £7 cheaper than its nearest rival Sainsbury's.
The price difference is even starker against the likes of Waitrose too ‒ Asda came out a massive £18 cheaper.
This isn't a rarity either. Asda was found to be the cheapest option for every month dating back to January 2020.
Rivalling the deep discounters
It's worth noting though that Asda only comes out cheapest when this large trolley of goods is compared.
Which? also runs a monthly check of a smaller trolley of 19 items, which include the likes of apples, eggs and tomatoes, and which includes Lidl and Aldi in the comparison.
And the deep discounters always work out as a more budget-friendly choice. Last month for example that trolley would have cost £19.13 at Lidl or £19.38 at Aldi, compared to £21 at Asda.
Asda is certainly not the only big supermarket that's aware of the competition posed by Lidl and Aldi.
Both Tesco and Sainsbury's have launched price match schemes over the last year, tying the prices they charge on certain items to what you would pay at Aldi, in a bid to keep our custom.
How do you want to shop?
Before the pandemic hit, the deep discounters were eating into the market share enjoyed by the bigger supermarket names.
According to Kantar World Panel, between the start of 2019 and March 2020, Aldi's market share jumped to 8.2% from 7.5%, while Lidl's rose from 5.3% to 6.1%.
This was at the expense of the big names. Tesco's dropped from 27.7% to 26.8%, Sainsbury's fell from 15.9% to 15.3% and Asda's fell from 15.3% to 15%.
Things have changed since the arrival of Covid-19, however, perhaps because so many of us have moved towards trying to get delivery or click and collect slots that aren't generally on offer from the deep discounters.
While Asda's market share has dropped over this period, down to 14.8%, the other big names have seen their share grow at the expense of Aldi and Lidl.
It may be that Asda's price cuts, and moves like Sainsbury's Aldi price match scheme, are an attempt to shore up our loyalty to them before lockdowns are removed and people start shopping in person more.
Be the first to comment
Do you want to comment on this article? You need to be signed in for this feature