Sainsbury's launches Aldi price match scheme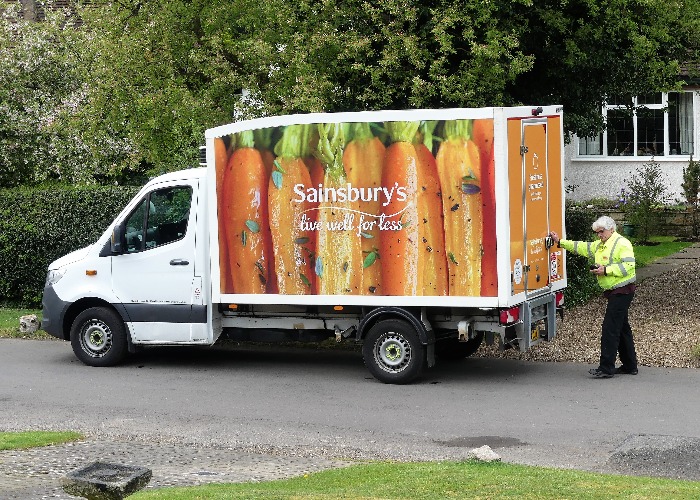 Around 250 items included from the offset in the supermarket's new price-matching initiative.
Sainsbury's has launched a price match campaign, tying the prices it charges on certain items with the prices you can expect to see at Aldi.
Initially, around 250 items are included in the price match scheme, which covers both branded and own-brand items across meat, chicken, fruit, vegetables and dairy.
Here are just a few examples of items included in the scheme, and how the prices are changing as a result:
Imperfectly Tasty baby potatoes 1kg was 95p, now 65p;
Green Grocer Frozen Berry Mix 1kg was £2.50, now £2.39;
by Sainsbury's plain flour was 80p, now 45p;
by Sainsbury's white pitta bread 6pk was 45p, now 35p;
by Sainsbury's 21-day matured rump steak 225g was £2.50, now £2.32;
by Sainsbury's British whole chicken breast fillets 1kg was £5, now £4.79;
by Sainsbury's two smoked basa fillets 240g was £2.50, now £2.39.
Putting food first
The price-match scheme is the brainchild of Simon Roberts, the supermarket's chief executive. Last year he announced a new initiative to put food back at the heart of what Sainsbury's does, or as he called it the "Food First plan".
The scheme sits alongside its existing 'price lock' campaign, which sees the pricing of around 2,500 everyday products locked for at least eight weeks, with the idea that this gives shoppers some consistency over what their usual shop will cost.
Keeping an eye on Aldi
Sainsbury's isn't the first to focus on matching Aldi's pricing in a bid to keep customers.
Back in March last year, Tesco launched its own Aldi price-match scheme, with included items highlighted through a bright red sticker. You can take advantage of the initiative whether shopping in person or online, with the included items changing on a weekly basis.
The cheapest supermarkets
It's no secret that the deep discounters of Lidl and Aldi have had a great couple of years, as shoppers have been attracted by their cheap prices and excellent quality.
It's only when you really crunch the numbers that you can get an idea of just how much extra value they provide. The consumer champions at Which? carried out a study across 2020, monitoring the prices of 45 branded and own-brand items across eight national supermarkets to put together an average shopping trolley cost.
And the difference was stark. Lidl worked out the cheapest at £42.67, followed closely by Aldi at £43.01.
By contrast, Sainsbury's was one of the most expensive, with this shopping trolley costing an average of £56.38. Only Ocado and Waitrose worked out more costly, while over a year that difference really adds up.
For more, check out our piece on the nation's cheapest supermarkets.
Where are we shopping?
However, it's impossible to ignore the fact that the pandemic hasn't been the worst thing in the world for our biggest supermarket names.
It was one thing to pop down to Aldi and Lidl every week back when the world was somewhat normal, but since Covid-19 hit out shores people have understandably been far keener on having their shopping delivered or making use of click and collect services, which are far more commonly offered by the supermarket giants.
Figures from Kantar World Panel, looking at supermarket market share, make this pretty clear.
Between the start of 2019 and the start of 2020, Aldi's market share jumped from 7.5% to 7.9% and Lidl's share rose from 5.3% to 5.9%, while Tesco, Asda, Sainsbury's and Morrisons all suffered market share falls.
That trend has reversed since March 2020 though and the first lockdown. Tesco, Sainsbury's and Morrisons have all enjoyed an increase in their market share, while that of Aldi and Lidl has fallen.
Only time will tell how that changes once the latest lockdown ends and we start to return to business as usual.
But it's clear that the big supermarkets aren't taking it for granted that shoppers will stay with them for the long-term without competing more strongly on price.
Be the first to comment
Do you want to comment on this article? You need to be signed in for this feature