The Government is currently aiming to vaccinate high priority groups against COVID, including the elderly and frontline healthcare workers, by mid-February.
People will be able to get the jab at various places including mass vaccination sites, hospital hubs, pharmacies, local GP practices – and now supermarkets.
If you are planning a trip to the supermarket, it's best to check the latest supermarket rules to make sure you aren't denied entry.
Asda has become the first supermarket to offer in-store coronavirus vaccines (for those contacted by the NHS). We'll reveal in this article what you need to know about Asda's vaccination centre and whether you'll be able to get a jab.
Also, we'll reveal which pharmacy chains are planning to administer the COVID-19 vaccine.
At the time of writing, Asda is the only supermarket planning to administer coronavirus jabs, but we'll update this article if other supermarkets follow suit.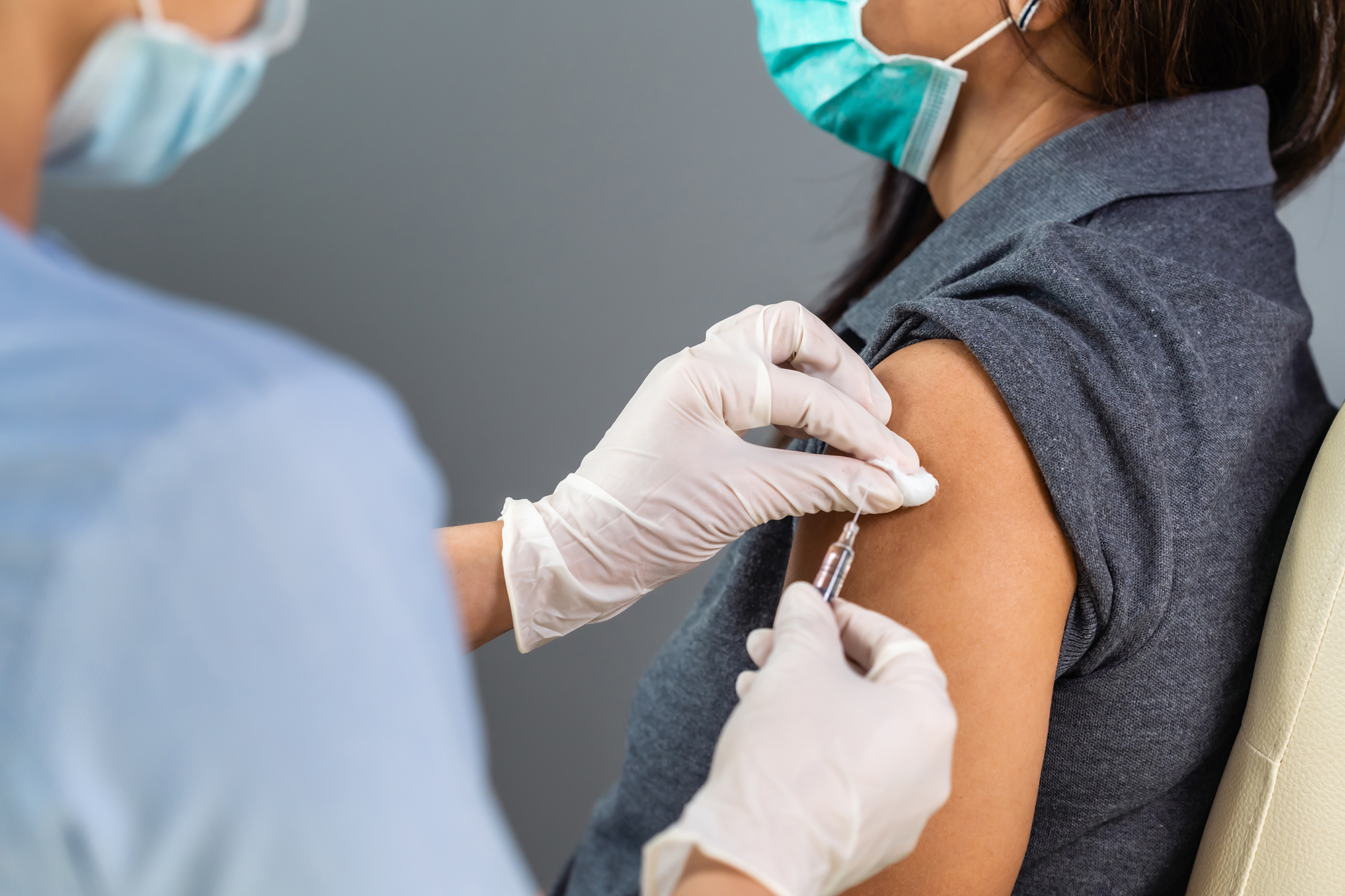 How Asda's vaccination centre will work
Asda has been selected by NHS England to operate a vaccination centre from its in-store pharmacy in Birmingham from 25 January, where qualified staff will administer the COVID-19 vaccine.
It will administer up to 250 Pfizer vaccines every day to priority groups. Those eligible for the coronavirus jab will be contacted by the NHS and will have the option to choose Asda's Birmingham store if it's more convenient.
The COVID-19 jab is free, so if you get any suspicious messages asking for personal and financial information to 'verify' your identity, it's a scam – here's how you can stay safe.
While Asda has offered NHS England access to its 238 in-store pharmacies to support the rollout of the Oxford-AstraZeneca vaccine programme, it hasn't confirmed any further vaccination centres yet.
We'll update this article if Asda opens more vaccination centres in the UK.
Asda is planning to transform its George department in its Birmingham store into a vaccination centre, which will be open from 8am to 8pm, seven days a week.
"We have an extensive nationwide logistics network that could support the storage and distribution of the vaccine and our highly-trained pharmacy colleagues are experienced in delivering large vaccination programmes, having recently provided nearly 200,000 flu jabs to members of the public," commented Roger Burnley, chief executive officer at Asda.
Private COVID-19 vaccine: can you pay to get a jab?
How Boots vaccination sites will work
Boots is administering the Oxford-AstraZeneca coronavirus vaccine from its Halifax pharmacy and will soon open additional vaccination sites at its pharmacies in Gloucester and Huddersfield.
The pharmacy chain says it may open more locations in the future – we'll update this article if they do.
The NHS will get in touch with those eligible for their COVID-19 jab and allow them to book an appointment at the Boots pharmacies in Halifax, Gloucester or Huddersfield (the latter two are yet to open).
"Like COVID-19 testing, we believe Boots can play a key role in the vaccination programme – our pharmacists are experts in vaccination programmes and have a trusted role at the heart of our local communities," said Seb James, managing director of Boots UK and ROI.
"Pharmacies are extremely well placed to support the roll out of this vaccine quickly and safely, and we stand ready to do much more."
Private COVID-19 tests: where you can get one, costs & how they work
How Superdrug's vaccination sites will work
Superdrug has started administering COVID-19 jabs at its pharmacy in Guildford and has confirmed vaccination sites in in Manchester, Leeds, Cambridge and Bristol will go live next week, while a date for Basingstoke is yet to be confirmed.
Superdrug also says it's currently in 'active discussions' regarding additional vaccination sites.
We'll update this article if more vaccination sites are announced.