Private COVID-19 tests: where you can get one, costs & how they work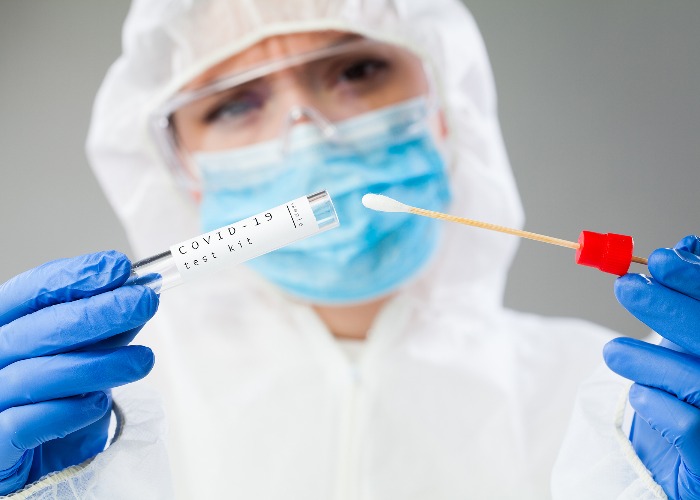 Can't get a free coronavirus test from the NHS or would simply prefer to go private? We reveal how you pay to get a test in the UK, how they work and how much you can expect to pay.
The level of COVID-19 infections in the UK has sharply risen recently, making it more difficult to get a free test.
At the time of writing, the NHS has warned its testing service is 'very busy,' which can be concerning if you think you have the coronavirus.
It's generally recommended you take a COVID-19 test in the first five days of showing symptoms, although the NHS has recently changed this to eight days.
"If you cannot get a test now, or the location or time is not convenient, try again in a few hours," recommends the NHS.
Note: want to get the flu vaccine? Head this way for tips on getting a cheap or even free flu jab.
Getting a private COVID test:
Of course, you can get a private COVID-19 test to either find out whether you currently have it (an antigen test) or if you've had the virus (an antibody test).
With the antigen test, you take a swab from the back of your throat (around the tonsils) and the inside of your nose using a long cotton bud.
You can get someone to help with the test and those under the age of 11 will need a parent or guardian to do the test.
An antibody test works differently. When you get an infection, your body makes antibodies to help fight it, which is what this test looks for.
So, if you have coronavirus antibodies in your blood, you've probably already had the virus, but it may not necessarily stop you from catching it again.
If you want an antibody test, you should pay for one at a private clinic, where they will take a blood sample and send it to an accredited lab for testing – you shouldn't do this test yourself.
According to the FT, The Medicines and Healthcare Products Regulatory Agency temporarily asked providers to stop selling antibody tests in May until home collection of these samples were properly assessed and validated.
In this article, we'll reveal some of the home test kits on sale that let you know whether you currently have coronavirus.
The below options are CE-marked, so they meet European standards for medical testing and are approved for sale in the UK.
We wouldn't recommend using a COVID-19 test without a CE mark.
Need to self-isolate? Check if you're eligible for a one-off payout
Lloyds Pharmacy
You can get a swab test to confirm whether or not you currently have COVID-19 from Lloyds Pharmacy for £119, which is suitable for those aged 18 or over.
Unfortunately, if you're under the age of 18, you can't use this test – and you must request this test for yourself after having an online consultation. Each test should have clear instructions and are delivered for free.
Once you've done the test, you can send your sample back to the lab free of charge, but you have to use a Royal Mail priority post box.
You'll get your results up to three days after you receive your sample processing notification.
You can request a COVID-19 swab test kit from Lloyds Pharmacy here.
Shopping rules: latest restrictions at Asda, Sainsbury's, Tesco & more supermarkets explained
The Private Harley Street Clinic
At the Private Harley Street Clinic, you'll have to pay £195 for a swab test to complete at home, which you then send back by Royal Mail Special Delivery or via a courier that will handle a Category B sample.
Alternatively, you can get an antigen test from a medical professional to find out if you have the virus, but you'll have to pay up to £350 for the privilege.
If you go into a clinic, the test will cost you £250 but this increases to £350 for a home visit although you can get a 'fit to fly' or 'fit to work' medical certificate for no extra charge.
You can expect to receive your results between 24 and 48 hours after your test, although the Private Harley Street Clinic says it gets 90% of results back to people within 24 hours.
The Private Harley Street Clinic is an approved supplier to the NHS and Public Health England, and its tests are CE-marked.
Check out the range of COVID-19 tests on offer from the Private Harley Street Clinic here.
Coronavirus contact tracing text and email scams: how to stay safe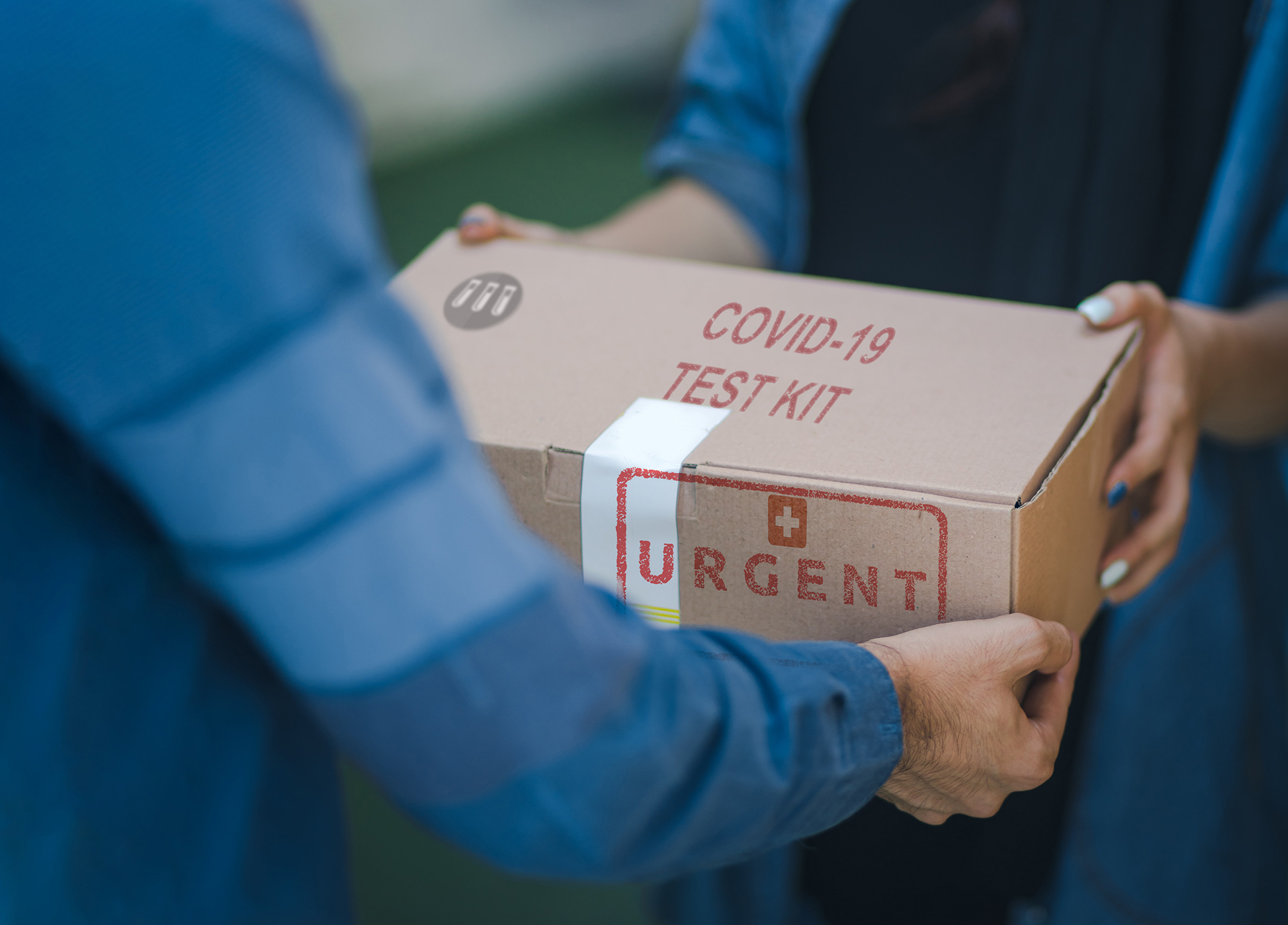 Assured Screening
Assured Screening offers swab tests that you can do at home for £109 to find out whether you have COVID-19.
If you want confirmation that you don't have the virus so you can travel, you need to select a different test option, which also costs £109.
On its site, Assured Screening says its tests are 'CE marked for in-vitro diagnostics' and that its approved test kits can be used in the UK and Europe.
You can get same day shipping via Royal Mail if you place your order before 3pm. Once you do the test, you can repackage your sample into the pre-paid returns bag and drop it to a Post Office.
Once your sample is received by the lab, you should get your results via email within 24 hours.
You can find out more about the COVID-19 tests Assured Screening offers here.
The medical companies racing to find a vaccine
Doctorcall
Medical group Doctorcall sells CE-marked swab test kits to check if you have COVID-19 for £149.
When you get your test kit, you complete the form, take the sample, and then use the postage-paid envelope to send it off to the laboratory via your nearest post box.
Doctorcall says you should get your results within three days via text message, but it may take longer if demand is high.
Find out more about the COVID-19 tests Doctorcall offers here.
Be the first to comment
Do you want to comment on this article? You need to be signed in for this feature