Private COVID-19 tests: where you can get one, costs & how they work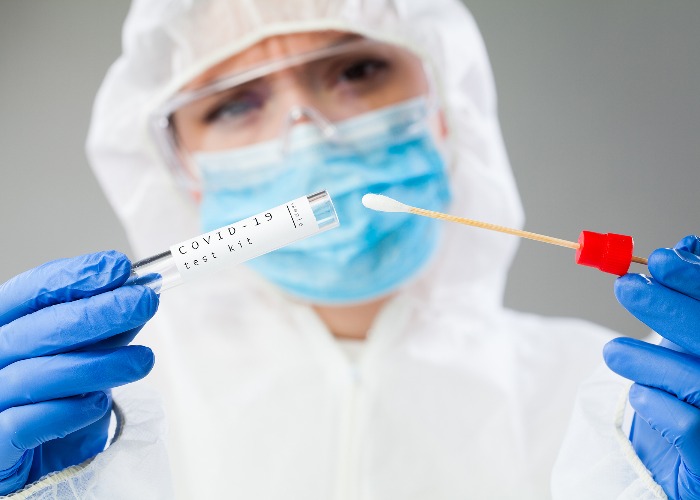 Can't get a free coronavirus test from the NHS or would simply prefer to go private? We reveal how you pay to get a test in the UK, how they work and how much you can expect to pay.
The level of new COVID-19 infections has recently fallen in the UK, according to media reports.
Unfortunately, you won't be able to get a free coronavirus test unless you have symptoms, live with someone who does or if you've been asked to get a test by your local council.
It's generally recommended you take a COVID-19 test in the first five days of showing symptoms, although the NHS recently changed this to eight days.
Note: want to get the flu vaccine? Head this way for tips on getting a cheap or even free flu jab.
Getting a private COVID test
Of course, you can get a private COVID-19 test to either find out whether you currently have it (an antigen test) or if you've had the virus (an antibody test).
With the antigen test, you take a swab from the back of your throat (around the tonsils) and the inside of your nose using a long cotton bud.
You can get someone to help with the test and those under the age of 11 will need a parent or guardian to do the test.
An antibody test works differently. When you get an infection, your body makes antibodies to help fight it, which is what this test looks for.
So, if you have coronavirus antibodies in your blood, you've probably already had the virus, but it may not necessarily stop you from catching it again.
If you want an antibody test, you should pay for one at a private clinic, where they will take a blood sample and send it to an accredited lab for testing – you shouldn't do this test yourself.
According to the FT, The Medicines and Healthcare Products Regulatory Agency temporarily asked providers to stop selling antibody tests in May until home collection of these samples were properly assessed and validated.
In this article, we'll reveal some of the home test kits on sale or tests available in store that let you know whether you currently have coronavirus.
The below home test kits are CE-marked, so they meet European standards for medical testing and are approved for sale in the UK.
We wouldn't recommend using a COVID-19 test without a CE mark.
Get medicines delivered to your door with Chemist Direct
Testing For All
Non-profit organisation Testing For All offers a test to check whether someone is carrying SARS-CoV-2, the virus that causes COVID-19. This test is one of the cheapest options listed in this article at £89 and is CE marked.
Your test kit will be posted within one to two working days and it takes two to three working days to be processed once the sample is received by the lab.
You can take it at home by providing a saliva sample but Testing For All don't recommend this test for 'fit-to-fly' as the sample arrives at the laboratory next day, and can take longer using Royal Mail (at the time of writing).
You can request a test from Testing For All here.
COVID-19 vaccine text message scam: how to stay safe
Boots
Boots offers an in-store antigen test for £120 and recently launched a 'rapid' test service where you can get your results in an hour. The latter service costs £79.99 and is only available in five stores.
Three of these stores are based in London (Piccadilly, Sedley Place and Liverpool Street) while the other two are based in Birmingham and Manchester.
The 'rapid' service takes less than 10 minutes and includes taking a swab of your nose.
Boots says the rapid test offers 'reassurance' for work purposes or before visiting a family member (if this is allowed), but is not necessarily suitable if you're planning to travel as the sample is processed in store and not in a lab.
Both tests are for children at least five years old and adults, but neither is designed for those who have COVID-19 symptoms. The pharmacy chain advises those with coronavirus symptoms (or anyone in their household) not to book an appointment or come into store.
The £120 in-store antigen test is for those who need a test for work or travelling abroad. This test includes taking a swab from the back of your throat and nose, and it will take around 15 minutes.
This sample will be then sent to a laboratory and you'll receive your results within 48 hours.
To book an appointment for either test, fill in the registration form and enter your payment details – you won't pay until you arrive in store for your appointment.
If you don't have COVID-19, you'll be able to download a results certificate confirming this.
Get medicines delivered to your door with Chemist Direct
Lloyds Pharmacy
You can get a swab test to confirm whether or not you currently have COVID-19 from Lloyds Pharmacy for £110 (down from £119), which is suitable for those aged 18 or over.
Unfortunately, if you're under the age of 18, you can't use this test – and you must request this test for yourself after having an online consultation. Each test should have clear instructions and are delivered for free.
Once you've done the test, you can send your sample back to the lab free of charge, but you have to use a Royal Mail priority post box.
You'll get your results up to three days after you receive your sample processing notification, but it could take longer.
You can request a COVID-19 swab test kit from Lloyds Pharmacy here.
Shopping rules: latest restrictions at Asda, Sainsbury's, Tesco & more supermarkets explained
Bupa
Bupa has recently partnered with Everything Genetic to offer an antigen test for £129 (down from £149), which will tell you whether you currently have COVID-19.
Once you've done the test, you can send your sample back using the pre-paid postage. You'll get your test kit within 36 hours of ordering and should get your results within 48 hours of your sample being received by the laboratory.
Unlike other providers, you can purchase this kit in advance, so you don't need symptoms to buy it – but you will need to store the kit safely and use it within six months.
You can request a COVID-19 swab test kit from Bupa here.
The Private Harley Street Clinic
At the Private Harley Street Clinic, you'll have to pay £149 (plus £15 for delivery) for a swab test to complete at home, which you then send back by Royal Mail Special Delivery.
Alternatively, you can get an antigen test from a medical professional to find out if you have the virus, but you'll have to pay up to £350 for the privilege.
If you go into a clinic, the test will cost you £250 but this increases to £350 for a home visit (Central London only) although you can get a 'fit to fly' or 'fit to work' medical certificate for no extra charge.
You can expect to receive your results between 24 and 72 hours after your test (or after the laboratory receives your sample).
The Private Harley Street Clinic is an approved supplier to the NHS and Public Health England, and its tests are CE-marked.
Check out the range of COVID-19 tests on offer from the Private Harley Street Clinic here.
Coronavirus contact tracing text and email scams: how to stay safe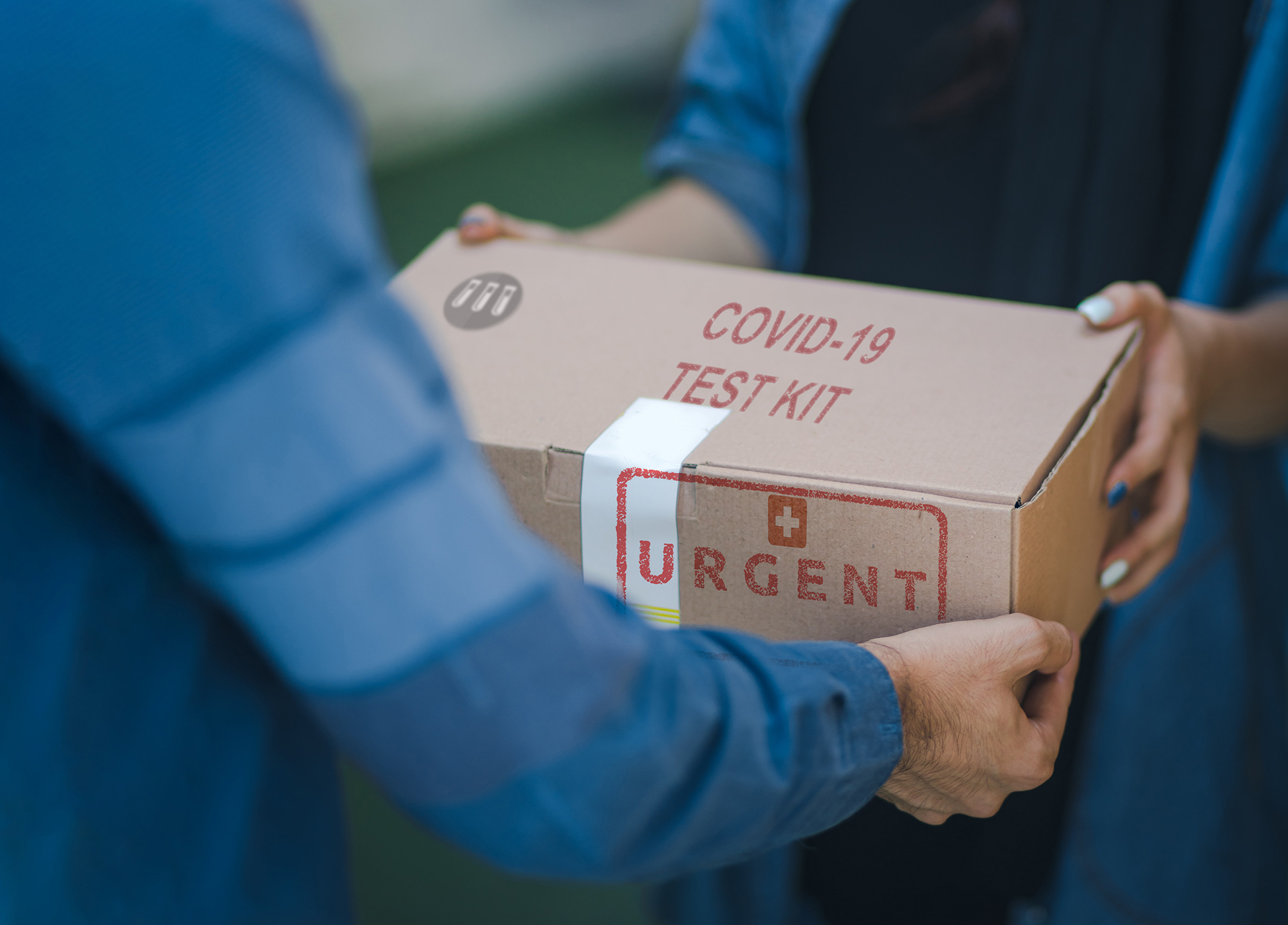 Assured Screening
Assured Screening offers swab tests that you can do at home for £99 (down from £109) to find out whether you have COVID-19.
If you want confirmation that you don't have the virus so you can travel, you need to select a different test option, which also costs £99.
On its site, Assured Screening says its tests are 'CE marked for in-vitro diagnostics' and that its approved test kits can be used in the UK and Europe. You can get same-day shipping if you place your order before 2pm.
Once you do the test, you can repackage your sample into the pre-paid returns bag and drop it off at a priority post box. When your sample is received by the lab, you should get your results via email within 24-48 hours.
You can find out more about the COVID-19 tests Assured Screening offers here.
Get medicines delivered to your door with Chemist Direct
Doctorcall
Medical group Doctorcall sells CE-marked swab test kits to check if you have COVID-19 for £120.
When you get your test kit, you complete the form, take the sample, and then use the postage-paid envelope to send it off to the laboratory via your nearest post box.
Doctorcall says you should get your results within three days via text message, but it may take longer if demand is high.
Find out more about the COVID-19 tests Doctorcall offers here.
Get medicines delivered to your door with Chemist Direct
*This article contains affiliate links, which means we may receive a commission on any sales of products or services we write about. This article was written completely independently.
Be the first to comment
Do you want to comment on this article? You need to be signed in for this feature