Cheapest flu jabs 2020: vaccine costs at Asda, Boots, Tesco, Superdrug and more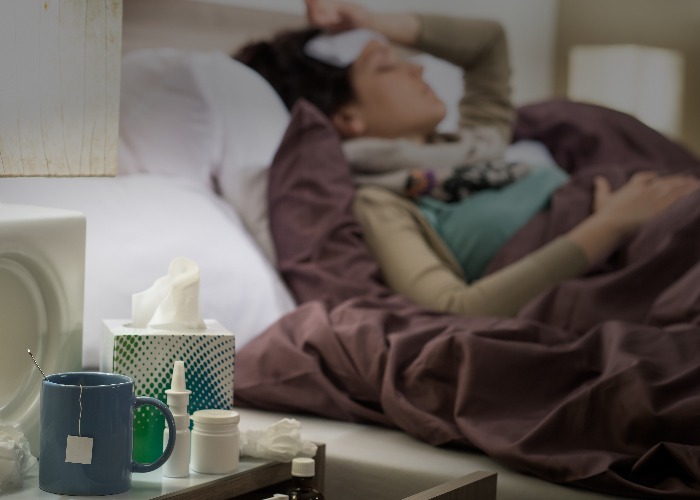 Boots, Asda, Tesco and many more offer the flu jab, although the cost can vary greatly. We reveal the cheapest places in the UK to get the vaccine and explain how some people can even get it for free on the NHS.
It's easy to find a cheap or even a free flu jab if you know where to look. The UK Government plans to offer 30 million people in England a free flu vaccine amid concerns that coronavirus cases will rise during winter.
So, this means that more people will get the free flu jab, including those aged between 50 and 64 and people who have had to shield this year.
If you aren't eligible for a free flu jab, it's still possible to get one and could well be worth its relatively low cost.
The flu jab protects against several main strains of the virus, which can change every year.
Note: if you're after a coronavirus test, head this way to see all your options or, if you're happy to pay, here's where to get a private COVID test.
Get cold & flu medications delivered to your door with Chemist Direct
Want more stories like this? Sign up for our daily newsletter and let us send the news to you!
Getting the 2020 flu vaccine for free
This year, you can get the flu jab for free on the NHS, as long as one of the following applies:
You are on the shielded patient list (or a member of their household);
You are aged 65 or over on 31 March 2021;
You are pregnant;
You are in primary school or Year 7;
You are a health or social care worker employed by a registered residential care home, nursing home, hospice or homecare organisation;
You suffer from a severe long-term health condition such as severe asthma or diabetes (consult with your doctor to find out if you're eligible);
You care for someone whose welfare may be at risk if you fall ill.
If your child is over the age of six months and has a long-term health condition, or if they are between two to three years old, or in primary school or Year 7, they will be eligible for a free flu jab.
You'll also get a free flu jab if you're an NHS-employed frontline healthcare worker, and it will be offered to everyone over the age of 50 from 1 December.
You can get your jab at your GP surgery, a local pharmacy that offers the service or through your midwifery service if you are pregnant.
Also, ask your employer as it's possible that they provide free flu jabs.
Order medicines online with Chemist Direct
Where to get a cheap flu jab
If you don't qualify for a free flu jab, you can pay a small fee to get the jab at certain pharmacies, but it's worth flagging there may be limited availability for flu jabs due to high demand at the time of writing.
Below shows where you can go and how much it will cost, as well as whether there are any shortages at that specific pharmacy chain or supermarket.
We've focused on the national outlets offering the flu vaccine although your local independent pharmacy may also offer it for less, so it's worth checking there as well.
You'll probably need a consultation with your pharmacist or GP before the jab is given, and you should wear a face mask.
If you're planning a walk-in appointment, it's worth calling the supermarket or pharmacy beforehand to check availability.
It's also worth making sure you're aware of any supermarket rules before you head out to make sure you're not denied entry.
Get cold & flu medications delivered to your door with Chemist Direct
Asda flu jab
Asda has a pharmacy service in 255 stores nationwide. Its flu jab costs £8 (up from £7 last year), but it remains the cheapest option outside the NHS.
The flu jab is now available at Asda. While the supermarket was initially expecting no supply issues, it's been confirmed that some people may struggle to get an appointment.
''We know that there is going to be high demand for the flu jab ahead of this coming winter and this may mean that some patients have to join a waiting list," commented a spokesperson for Asda.
"We are still providing the free flu-vaccine to eligible over-65s and we would encourage patients to call their nearest store to check availability.''
Asda offers the 'UK's first drive-through' service for those eligible for a free flu jab at 13 stores.
If you're eligible and live near one of the Asda stores providing this service, use the store locator to find their contact details and call them for a consultation and to book a time slot.
Heading to Asda? Here's how to save on your next shop.
Boots flu jab
At Boots, the price of the flu jab has risen from £12.99 to £13.99.
Unfortunately, Boots recently suspended new bookings for the flu jab due to stock levels.
"We have seen more people than ever booking early to get their flu vaccinations, and due to the level of demand and limited stock that we have available, we made the decision to pause taking any new bookings for our private and NHS under-65s flu vaccination services," said a spokesperson for Boots.
"We have been closely monitoring our stock levels of the vaccination recommended by the NHS for patients aged 65 and over and can confirm that we have also closed new bookings for these vaccinations too."
Before flu jab appointments were paused, they were available at most Boots pharmacies, and appointments for those between the ages of 12 and 15 were only booked in store, while everyone else could book online.
We'll update this article when Boots resumes flu jab bookings.
Off to Boots? Earn more Advantage loyalty points when you spend.
Lloyds Pharmacy flu jab
At Lloyds Pharmacy, the flu jab costs £12.99, a rise from last year (£11.50).
At the time of writing, Lloyds has stopped taking bookings for flu jab appointments online, but you can check with your local pharmacy to see if they have any appointments.
"We have seen unprecedented demand for flu vaccines this year and have already administered a far greater number of vaccines compared to this time last year in order to meet this demand," commented a spokesperson for Lloyds Pharmacy.
"We are now asking customers to contact their local Lloyds Pharmacy to check availability in their area.
"We are working hard to continue providing appointments to as many people as possible.
"This is a constantly evolving situation which we are monitoring closely and will continue to do everything we can to source additional vaccines."
We'll update this article when Lloyds resumes flu jab bookings.
Superdrug flu jab
Superdrug has confirmed its flu jab will cost £12.99, up from at least £9.99 last year. Previously, Superdrug has said it could cost you more for the flu jab if you need more than one dose.
Similar to its rivals, Superdrug is now offering flu jab appointments, but you cannot book online at the time of writing. You can find your nearest Superdrug that has a pharmacy here.
We are yet to get a response from Superdrug about how the availability of flu jabs but will update this piece when we do.
Tesco flu jab
The flu jab at Tesco still costs £9 and is available at selected Tesco pharmacies – from around 370 stores, but new appointments are only being offered to those eligible for the NHS flu jab.
Tesco said all private bookings that have been made already will be honoured.
We'll update this article when Tesco resumes private flu jab appointments.
Should you be planning to do a shop while you're at Tesco, make sure you read our top tips to save every time.
Get cold & flu medications delivered to your door with Chemist Direct
Want more stories like this? Visit the loveMONEY homepage or sign up for our daily newsletter and let us send the news to you!
*This article contains affiliate links, which means we may receive a commission on any sales of products or services we write about. This article was written completely independently.
Be the first to comment
Do you want to comment on this article? You need to be signed in for this feature