Cheapest flu jabs 2019: vaccine costs at Asda, Boots, Tesco Superdrug and more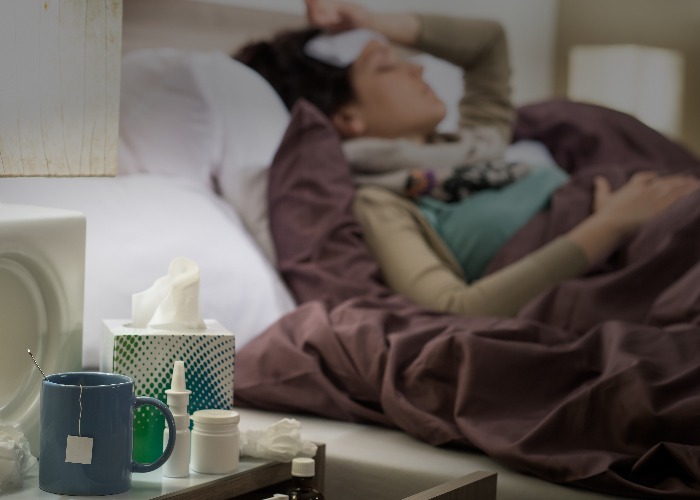 Boots, Asda, Tesco and many more offer the flu jab, although the cost can vary greatly. We reveal the cheapest places in the UK to get the vaccine and explain how some people can even get it for free on the NHS.
It's easy to find a cheap or even free flu jab and it's arguably more beneficial than ever to get one.
That's because an improved flu vaccine is being introduced this year which could save hundreds of lives, according to Public Health England.
It's hoped that extra ingredients will make the vaccine more effective for older people in particular.
In welcome news, three million more people will be offered free flu jabs this year, driven by an expansion in the childhood vaccination programme.
If you aren't eligible for a free flu jab it's still possible to get one and could well be worth its relatively low cost. Plus, it's possible to get a discount if you get yours done early.
The flu jab protects against the four main strains of the virus, which can change every year.
Order medicines online with Chemist Direct*
Want more stories like this? Visit the loveMONEY homepage or sign up for our daily newsletter and let us send the news to you!
Getting the 2019 flu vaccine for free
You can get the flu jab for free on the NHS from your local doctor, as long as one of the following applies:
You are aged 65 or over
You are pregnant
You suffer from a health condition like severe asthma or diabetes (consult with your doctor to find out if you're eligible)
You care for someone whose welfare may be at risk if you fall ill
Children from age 2 to Year 5 in primary school
You can get your jab at your GP surgery, a local pharmacy that offers the service or through your midwifery service if you are a pregnant woman.
Also, ask your employer: it's possible that they provide free flu jabs, to lower the number of sick days caused by flu.
Order medicines online with Chemist Direct*
Where to get a cheap flu jab
If you don't qualify for a free flu jab you can pay a small fee to get the jab at certain pharmacies. Here's where to go and how much it will cost.
We've focused on the national outlets offering the flu vaccine. However, your local independent pharmacy may also offer it for less, so it's worth checking there as well.
Asda
Asda has a pharmacy service in 255 stores nationwide, open seven days a week. It's offering the flu jab for £7.
It's a shame that the supermarket giant has felt the need to hike the price notably from last year (£5), but it's still the cheapest option outside the NHS.
Heading to Asda? Here's how to save on your next shop.
Boots
At Boots the flu jab will set you back £12.99.
The service is available at over 2,000 Boots pharmacies and you can book an appointment online.
You need to go through a questionnaire with the pharmacist beforehand.
Off to Boots? Earn more Advantage loyalty points when you spend.
Lloyds Pharmacy
Lloyds Pharmacy is offering flu jabs for £11.50.
You can request an appointment online or by visiting your nearest Lloyds Pharmacy.
You can find your nearest one by putting in your details on this section of the Lloyds website.
Superdrug
Superdrug is charging £9.99 for the flu jab – or £6.99 if you hold the Superdrug Health and Beautycard and go before October 16.
It offers a walk-in service at its Superdrug stores that have a pharmacy.
You can find your nearest Superdrug that has a pharmacy here.
Tesco
The flu jab is available at selected Tesco pharmacies and costs £9. It's available until 31 March 2019.
You can find your nearest Tesco Pharmacy on using this tool on the Tesco website but be sure to phone and check they're offering the vaccine.
Should you be planning to do a shop while you're at Tesco, make sure you read our top tips to save every time.
Get a cheaper energy deal in time for the winter
This article is regularly updated
Want more stories like this? Visit the loveMONEY homepage or sign up for our daily newsletter and let us send the news to you!
*This is an affiliate link. We will make a small commission off any purchase you make
Must-read loveMONEY articles:
What does an EHIC really cover?
Be the first to comment
Do you want to comment on this article? You need to be signed in for this feature