Tesco shopping tricks, tips and hacks to save money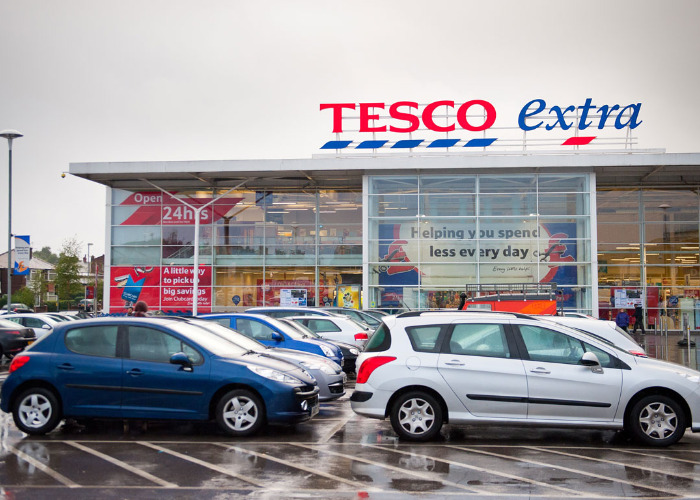 Shopping at Tesco? We reveal the best ways to make your money go further, whether you shop in-store or online.
Join the Tesco Clubcard loyalty scheme
It's an obvious tip, but make sure you take advantage of Tesco's loyalty and reward programme, called Tesco Clubcard.
Members collect points each time they shop and scan their Clubcard. Once the points tally reaches 150,
vouchers are sent with each monthly Clubcard statement.
These can be spent in store or online but they are worth more with Clubcard Boost. This enables you to spend the vouchers with various Tesco partners including theme parks, restaurants and cinemas.
You can boost your Clubcard points balance by recycling at Tesco, buying Tesco or Esso fuel or having E.ON as your energy supplier.
One minor point to note: don't bother getting your Clubcard out if you're spending less than £1 – this won't earn you anything.
For more read: How to boost your Clubcard points.
First-time offers
If you're using Tesco online for the first time you can earn cashback on your first order by using a cashback website.
TopCashback offers £10 on initial orders over £40, an additional 50p if you do a free trial of Delivery Saver and £5 if you take out a Delivery Saver plan. This equates to a total of £8.39.
Quidco offers £2.50 cashback on an initial order, 50p for signing up to Delivery Saver and £5 for taking out a Delivery Saver plan: a total of £8.
Tesco usually offers money off online orders over a certain amount to shoppers that haven't tried the service before. So keep an eye out.
Consider Tesco Delivery Saver
Tesco online deliveries cost between £1 and £7 depending on the time slot, but you can slash the cost by signing up for Tesco Delivery Saver.
Once you sign up, any grocery order for £40 or more will be delivered to your home without incurring delivery charges.
The "Anytime" plans cost £6 per month for six months or £5 per month for 12 months – so that's £60 if you sign up for a year.
The "Midweek" plan covers deliveries on Tuesday, Wednesday and Thursday and costs £3 per month for six months or £2.50 a month for 12 months – just £30 a year.
Both plans offer a one-month-free trial and you can get a delivery every day if you like.
The plans offer decent savings compared to paying per delivery. Assuming you have one delivery a week and it costs £4 each time you'd spend £208 a year – so you'd save £148 with the Anytime plan and £178 with the Midweek plan.
Use a meal planner
Tesco's online meal planner can help you plan your week's meals in advance, avoid pricey impulse buys, and waste less food.
It also has a section of budget recipes and a "leftovers" tool to see what you could make with random items in your fridge or cupboards.
Shop with a Tesco Credit Card
If you regularly shop at Tesco, you could be better off using a Tesco Bank Clubcard credit card to pay for your purchases as they allow you to earn points as you shop.
With the Tesco Bank Premium Credit Card you collect one Clubcard point for every £1 spent in Tesco and one point for every £4 spent elsewhere.
If you spend £5,000 in any year you will get an extra 5,000 points. However, the card attracts an annual fee of £150.
All Tesco's other cards allow you to earn one Clubcard point for every £4 spent in Tesco and one point for every £8 spent elsewhere.
You could go for the Tesco Clubcard Credit Card for Purchases, which offers 21 months interest-free on purchases or even the Tesco Bank Clubcard Low APR Credit Card which charges 5.9%.
Use the Christmas Saver scheme
You can save your Clubcard points for Christmas via Tesco's Christmas Saver scheme.
The main attraction of this scheme is that you can top up your savings and get a bonus that far exceeds what you'd get for putting your money in a savings account.
A top up of between £25 and £49.50 earns a £1.50 bonus; £50 to £99.50 a £3 bonus; £100 to £199.50 a £6 bonus; and £200 to £360 a £12 bonus.
In comparison £200 in the best one-year bond from Charter Savings Bank paying 1.79% would earn just £3.58 interest in a year.
Christmas Saver members receive all their Clubcard vouchers, top-up vouchers and bonus vouchers in their November statement each year – all in time for the Christmas shop.
Scan as you shop in-store
Online shopping can help you save money as you can see exactly how much you are spending before you reach the till – but in-store shoppers can do this too using "Scan As You Shop" at selected stores.
Shoppers take a barcode scanner round the supermarket, scan items as they go, pack them straight into bags then pay at the Scan As You Shop payment area.
On the subject of bags, don't forget to take you own. Like other retailers, since October 2015 Tesco has been obliged to charge 5p per carrier bag.
Join the Tesco Baby Club
Parents should sign up for Tesco Baby Club. Regular emails contain offers relevant to your child's age and you'll also be invited to Tesco Baby & Toddler Events where you can save money on everyday family essentials.
Current offers include half-price Fairy non-bio washing powder costing £5 instead of £10 and Johnson's Baby No More Tangles Shampoo for £2 instead of £3.
Tesco Baby Club members can also enter competitions to win cars, family holidays, cruises, pampering spa breaks, hampers and baby kit.
Be the first to comment
Do you want to comment on this article? You need to be signed in for this feature