Why I won't be paying to join Tesco Clubcard Plus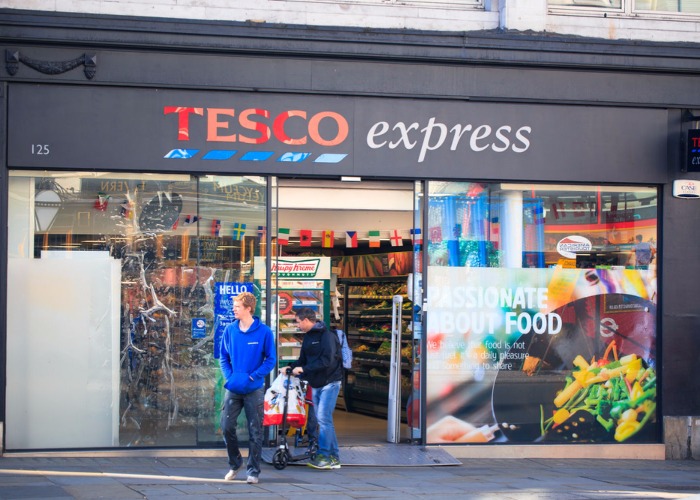 Tesco's new flagship loyalty scheme promises savings worth hundreds of pounds, but Sue Hayward explains why she won't be signing up.
Tesco's new Clubcard Plus scheme kicks off this week.
From Friday (8 November), you'll be able to get 10% off groceries plus a few other perks in return for a £7.99 monthly charge.
Alessandra Bellini, Tesco Chief Customer Officer, said the new scheme was "a breakthrough innovation giving customers even more ways to get the best value while shopping at Tesco, for their everyday essentials, weekly shops, Mobile and Banking".
Sounds lovely.
But there's no way I'll be signing up, despite being a regular Tesco shopper.
Here's why.
Should you pay for discounts?
First off, I've never been a fan of 'paying for perks' and as an online shopper I'll be left out in the cold as the discounts are only available in store.
If you've got to pay upfront for the chance of bagging a discount, this always smells like a marketing ploy to me especially when there's no guarantee you'll save money.
It's like those 'packaged' bank accounts, which mean paying a monthly fee for various benefits and service, but most people don't enough to cover their initial costs.
So the only loyalty schemes I join are free ones and I'm a big fan of Tesco's existing, and totally free, Clubcard scheme.
What's more, having run the numbers, the new scheme will actually end up costing me money because of some key exclusions.
What do you get with Clubcard Plus?
Over the years I've turned Clubcard points into theme park tickets, meals out and train tickets.
And while this scheme still stays, Clubcard Plus offers an extra layer that comes at a price.
For £7.99 a month, nearly £100 a year, shoppers can get discounts including 10% off groceries, along with 10% off 'selected' Tesco brands including F&F, Fred & Flo, Fox & Ivy and Go Cook.
But crucially, all the above lovely perks are only available on 'in store' purchases.
You'll also get a more generous data allowance if you're a Tesco mobile customer and access to a special Tesco credit card, but as I'll explain later they might not be the best deals for you either.
Why is Tesco snubbing online customers?
I'm a Tesco shopper, but rarely shop 'in store', as I find it quicker and easier to order a weekly home delivery online.
So despite being a loyal customer, Clubcard Plus won't save me a penny on my weekly food shop.
Now I'm sure Tesco's new scheme wasn't just concocted in an afternoon, and I'd imagine they invested time and money into some research, so why is it running the risk of alienating its loyal band of online shoppers who could feel short-changed?
"On average only 8-9% of people use online shopping", a Tesco spokesperson told me, "so with Clubcard Plus, we want to ensure we're helping the 92% who do shop in store to get great value on their Tesco shopping."
Online shoppers may well be in the minority, but that doesn't really explain why the supermarket giant couldn't just offer the discount to all customers, regardless of how they shop.
Tesco seems to feel online shoppers are getting a good deal as it is, with the spokesperson adding: "If you're an online shopper you can already enjoy benefits such as free deliveries and Click+Collect with a Delivery Saver plan".
It costs up to £6.99 a month for an 'Anytime' delivery pass, saving up to £7 a time on home delivery.
And yes I do have one, which means my 'free' weekly delivery costs me around £1.50.
Is this about boosting footfall?
Is Tesco's carrot waving trick of offering 'in store' discounts just an attempt to boost customer numbers in store along with what it hopes will be higher spending?
Let's face it, however disciplined you are with a shopping list, it's easy to be 'tempted' by deals in the aisles that you may not spot or fall for in the virtual world.
And it's hardly a secret that online delivery services aren't a big money spinner for supermarkets.
Over time they've proved expensive to run and according to some reports it can actually cost supermarkets as much as £5 for each delivery.
Yet sales of online groceries are booming, topping £12.3 billion in 2018, according to analysts Mintel; up 9% since 2017.
And it says online sales are expected to rise further, reaching £13.6 billion this year.
Who is Clubcard Plus good for?
If you're happy to regularly visit Tesco, (including its Metro and Express shops), then the new scheme could definitely save you money.
However, it's not a straightforward 10% saving on all your food shopping as you might hope.
As mentioned, you can get 10% off groceries in store, but this is only available on your two biggest monthly shops, which can only be a maximum £200 each.
That means an absolute maximum monthly saving of £40 minus the £7.99 fee.
If you did manage to spend the exact right amount, it's possible to save up to £384 a year on groceries, (after subscription charges).
However the 'average' family weekly food shop is a lot lower than £200. According to the Money Advice Service, we spend £60.
This would bring in a saving of £12 a month and just £4.01 after the £7.99 fee.
If you regularly buy other Tesco brands like F&F and Fred & Flo, you can also save 10% in store, but most shoppers' spend on this will be minimal.
Tesco Mobile users will get double data if they're on a 'pay monthly' contract.
As we pointed out in our earlier review, this is great if you actually used the extra data, but you need to check there aren't cheaper mobile contracts out there anyway.
Finally, Clubcard Plus customers can also apply for a Tesco Bank credit card.
This comes with zero foreign exchange fees, though you'll still pay for cash withdrawals.
So for overseas spending, there are better cards out there like the Santander Zero and Halifax Clarity credit cards which both have zero fees on overseas spending as well as a zero charge on cash withdrawals.
A nice idea, but definitely not for everyone
If you happen to have the right shopping habits, the Clubcard Plus scheme will prove a big saver.
And it's genuinely nice to see big supermarkets bringing new products to the market.
It's just really frustrating that there is so much fine print, so many exclusions, when it comes to the headline offer.
It's not just those of us who shop online: people who live alone or simply prefer regular, smaller shops may well be left out of pocket as a result.
So make sure you look closely at not only your typical monthly spend at Tesco, but also your spending habits before signing up.
You might find you're actually better off sticking with the old-fashioned Clubcard like me.
What do you think? Will you be signing up for the Tesco Clubcard Plus scheme. Let us know your thoughts in the comments section below.
Be the first to comment
Do you want to comment on this article? You need to be signed in for this feature