Morrisons shopping tricks, tips and hacks to save money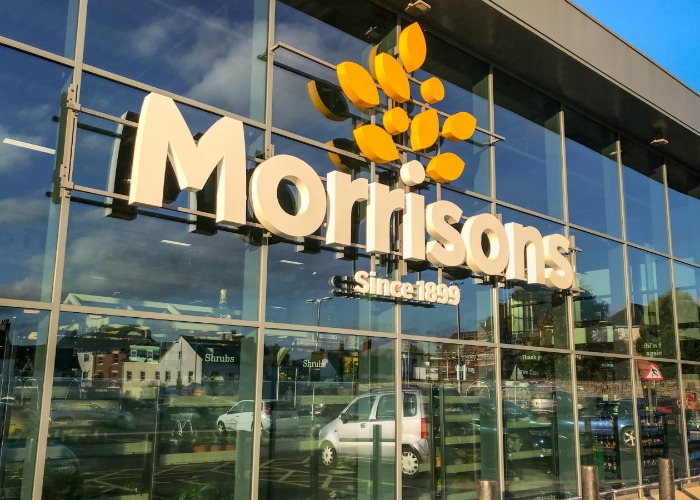 We reveal ways that regular shoppers can make their money go further, whether you shop online or in-store.
Buy Morrisons Savers products
As with every supermarket, you can save a lot of money by picking up own-brand items. In Morrisons' case, this is the Morrisons Savers range.
The Savers range has seen a major expansion in the last couple of years. You could save yourself a lot of money over time by opting for Savers products rather than branded items.
For example, Savers teabags (a pack of 80) costs 55p or 27.5p per 100g compared to 86.4p per 100g for PG Tips.
Prices for Morrisons Savers products can sometimes be more competitive than own-brand items at other supermarkets; for example, the cost of dishwasher tablets are cheaper at Morrisons than Tesco and Sainsbury's.
The best cashback credit cards
Buy wonky veg
Traditionally thrown away, wonky veg is sold at a discount by Morrisons and other supermarkets.
The Wonky range stretches from potatoes and peppers to frozen berries. Prices can be lower than other supermarkets' budget brands; at 35p for 1kg, Morrisons wonky carrots are cheaper than Tesco's basics equivalent.
Morrisons claims there is nothing wrong with the taste of its wonky vegetables; however, wonky products may have blemishes, be strangely shaped or sized or miss stems.
Eating vegetables that would otherwise be thrown away also helps combat the problem of food waste - millions of tonnes of food are thrown away every year.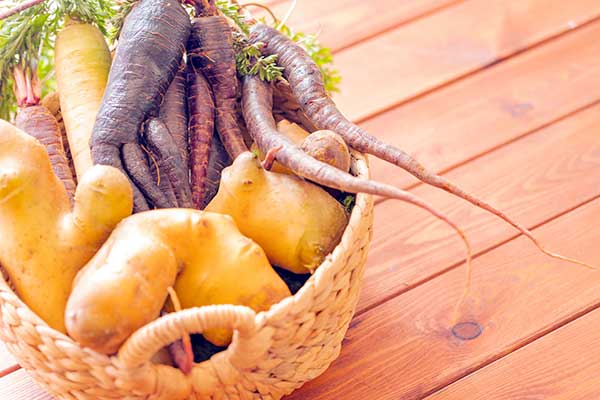 Sign up to the My Morrisons scheme
Sign up for the free My Morrisons scheme (previously known as Morrisons More) and download the app to get personalised money-off offers (based on your shopping habits).
You need to activate these in the app or online first before using your card at the till.
Before the scheme was revamped in May, shoppers earned five points for every £1 spent in-store or online, at Morrisons' Cafés and for every litre of fuel bought, as well as extra points during selected promotions. They got a £5 voucher for every 5,000 points collected that could be used for their next shop.
If you work for the NHS and sign up, you can enjoy a 10% discount on your shopping.
The best UK supermarket loyalty schemes
Get a Morrisons Delivery Pass
If you shop online at Morrisons regularly, consider getting a Delivery Pass. Assuming you get one delivery a week costing nearly £4 each time, a delivery pass could save you as much as £167.
You can opt for an Anytime Pass which allows you to order as many deliveries as you like – but not more than one a day – seven days a week. Or you can choose a cheaper Midweek Pass, which means you are limited to deliveries from Tuesday to Thursday.
Below are your options:
Anytime Pass - £65 for 12 months;
Anytime Pass - £40 for six months;
Anytime Pass - £8 per month;
Midweek Pass - £35 for 12 months;
Midweek Pass - £20 for six months;
Midweek Pass - £5 per month.
Shop at the right time
Visit your local Morrisons at the right time and you could save money by grabbing a load of items that have just been discounted.
Supermarket workers go around the store putting yellow stickers on products a couple of times a day, discounting items that are either damaged, close to their sell-by date or going out of season, like Easter eggs or advent calendars.
These items tend to get snapped up quickly, but if you know what time the stores start dishing out the yellow labels, you can be there to grab the best of the bargains.
Morrisons generally discounts items twice a day. The first round of discounts is usually up to 75% off the normal price and these labels get stuck on at around 5pm. Then at 7pm or even 8pm, staff go around again stickering items with even more discounts.
Generally, the later in the day you shop, the more likely you are to be able to pick up a bargain.
The best cashback credit cards
Join Baby Club
If you are a parent or are expecting a baby, you can sign up for Baby Club.
Once you register, you'll be sent special offers and freebies exclusive to Baby Club members.
If you are expecting, then don't sign up immediately – it's better to wait and see if a special sign-up deal appears before you need to start shopping for baby things.
Best baby freebies, samples, and other free stuff
Use cashback websites
About to make your first online Morrisons shop? Shopping via a cashback website, including TopCashback and Quidco, could save you some extra cash.
Quidco regularly updates its Morrisons offers, including money off food boxes and home and garden essentials.
Make free money with cashback websites
Time your fuel top-ups right
Sometimes Morrisons runs offers on petrol and diesel at its forecourts, so it can be worth trying to time your top-ups around these promotions.
Find out more on how to find the cheapest local petrol and diesel price offers.
Be the first to comment
Do you want to comment on this article? You need to be signed in for this feature