Current account mistakes: 9 things you're doing wrong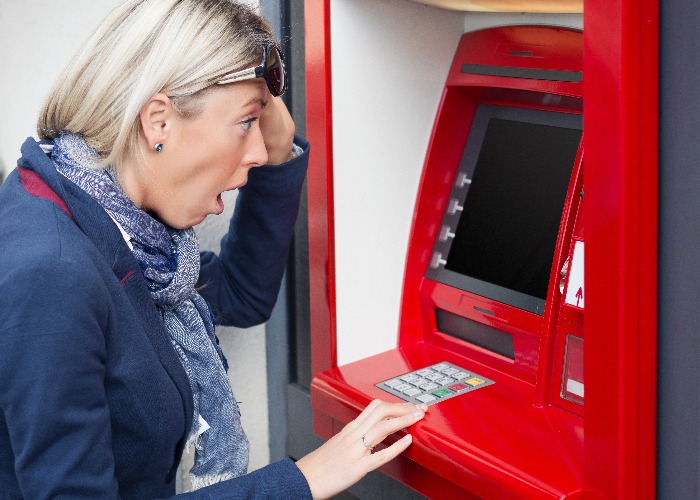 We use our current accounts every day and yet we still make basic mistakes. But no more! Here's how to right your wrongs.
Chances are you've had one for a long time, but even the best of us still make mistakes with our current accounts.
Avoid these errors and you'll get even more out of your money.
You've got the wrong account!
The first is simple: you're using the wrong account! Chances are you've had the same account for years that no longer really suits your needs or maybe you were even mis-sold your account and pay for things that you don't use.
It's a shame as you could be missing out on perks like interest, cashback and supermarket points.
The TSB Classic Account for example pays 3% interest on balances up to £1,500 and offers
£5 a month for having at least two active Direct Debits and another £5 when you make at least 20 purchases using your card each month. All in all you could pocket £165 in a year!
Not convinced? Have a look at loveMONEY's current account centre to find out what other options are available right now.
Not spotting 'zombie payments'
You're probably well aware of what you pay for things like your mortgage, energy bills and car insurance, but the cost of smaller outgoings can fall through the cracks.
Remember to review your statements regularly and look out for things you don't make the most of or need like gym memberships and subscriptions.
Citizens Advice has found that two million people have trouble cancelling subscriptions every year. Four out of five people who have been caught out didn't even realise they'd signed up until the money came out of their account.
It's estimated that these so called 'zombie payments' cost us £360 a year so it's best to keep a close eye on your account.
While Direct Debits are easy to see, it can be harder to spot a Continuous Payment Authority (CPA). These are linked to your account but are not a Direct Debit. Companies can take payments on whatever day they choose for whatever amount they choose.
The Government has pledged to clampdown on subscription traps which drain our bank accounts.
Firms will be forced to make their terms and conditions shorter and much clearer, with fines for those which mislead customers. Under the changes, companies like Amazon and Netflix could be forced to stop taking card details when they sign up for a free trial.
Not telling your bank about your holiday plans
In amongst all of the other things you need to get sorted before you go away, it can be easy to forget to ring up your bank to let it know that you'll be enjoying the sun for a few days.
If you then use your card abroad, your bank might suspect foul play and block your bank account for security reasons, leaving you penniless in Paris or broke in Brazil.
Put contacting your bank on your list of things to do before you jet off. It doesn't necessarily have to involve a phone call as you can declare your holiday through your online banking account. Check on your bank's website.
It's also worth looking at how much it is to withdraw cash from an ATM on your card. Some providers charge almighty fees for taking money out abroad. Find out what your bank charges in our guide: Cheapest and most expensive debit card charges while abroad
Paying unnecessary overdraft fees
Find you dip into your overdraft now and again? Then you shouldn't be paying overdraft fees. You can sign up to accounts which don't have any fees at all, or which have a fee-free buffer.
And if you need that overdraft, make sure it's arranged! Unarranged overdrafts will set you back significantly further.
First Direct has a £250 overdraft buffer on its 1st Account; anything beyond that has a 15.90% rate.
You're switching without a bonus
Even though cashback incentives have been cut across many banks, there are still some decent bonuses going. If you switch to the HSBC Advance or Premier Account, you get £150 and then another £50 if you stick around for 12 months.
But be warned, it's not as if you can just bounce from current account to current account. In most cases you'll need to have at least two active direct debits to show that you're using the account.
Read more over at Best bank accounts for switching bonuses.
You don't check who you're paying online
Some people have lost vast sums of money because they were just one number out when they were making a payment to someone.
The thing is, if the number is connected to a dormant or closed account, your money will bounce back to you or go into a holding account. If it does match up with another account, it'll go to them, and it's not easy to get back.
Plans are in place to rectify this and confirm the name of the person you're sending money to before it is transferred. You'll need to sit tight though – banks won't be introducing this measure until 2020.
Not looking at what else your bank has to offer
Don't just stop at the current account. Have a look at what else your provider has to offer. It could be travel insurance, mortgages or a credit card but you might get preferential rates for signing up if you're an existing current account customer.
Failing to read the small print
This is especially true if you have a packaged current account. The small print will reveal ways you might not be able to claim on a policy like the upper age limit on insurance and any trips on your travel insurance policy that are excluded such as winter sports and weddings abroad.
Ideally, you'd read this before signing the dotted line but it's worth revisiting if you're unsure. You may even have been mis-sold. Find out what to do if you've been mis-sold a packaged current account.
Read more at The best UK packaged current accounts.
Forgetting about old current account(s)
Some people find their spare change down the side of the couch, others from dormant current accounts.
The good news is that you can reclaim the cash if the account is still active. Your first port of call is your bank or building society – they'll be able to find any old accounts and let you know if you're eligible for any cash.
Use the My Lost Account website to track down any previous current accounts and reclaim your cash!
Take what you've learned and find the right current account for you with loveMONEY
Don't miss:
Best bank accounts for cashback
An end to PPI madness - at last!
Banks that will pay you the most for switching
Be the first to comment
Do you want to comment on this article? You need to be signed in for this feature