Can I pay for a private COVID-19 vaccine?
At the time of writing, there is no option to pay for a private COVID-19 vaccine, but we'll update this article if this changes.
Pfizer, the first company to get a COVID-19 vaccine approved for use in the UK, ruled out any plans to supply the vaccine to the private sector, as reported by the Financial Times (FT).
Similarly, AstraZeneca told the FT its vaccination is not available for private purchase, and it was also revealed most private clinics are not expected to offer any vaccinations until after the first phase of NHS vaccinations.
It's worth stressing that, even if healthcare companies decided to sell the vaccine, you may still have to wait to get one as they have to fulfil millions of orders for several countries first.
The only option for a vaccine at the time of writing is to wait for the NHS to get in touch when you're eligible.
The Government has been able to offer all adults in the UK the first dose of the coronavirus vaccine before its target date of 31 July.
It's worth warning that if you get any suspicious texts offering the COVID-19 vaccine in exchange for personal and financial information, it's a scam as the vaccine is free – here's how to stay safe.
If you're eligible for a booster jab, please note that the NHS will contact you to arrange your booster vaccine, with the full rollout beginning this month.
Private COVID-19 tests: where you can get one, costs & how they work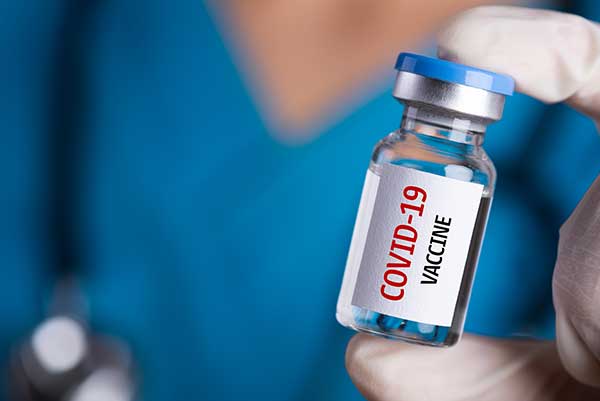 When can I get a COVID-19 vaccine on the NHS?
According to the NHS, the coronavirus vaccine is given as an injection into your upper arm, and two doses are needed for longer lasting protection.
You can still get and spread COVID-19 even after you have the first vaccine dose, so it's vital to follow social distancing rules.
At the time of writing, over 48.5 million people in the UK have received their first COVID jab and more than 44.7 million adults have had both doses of the coronavirus vaccine.
People are being vaccinated at various places including mass vaccination sites, hospital hubs, pharmacies, local GP practices – and even supermarkets.
Shopping rules: latest restrictions at Asda, Sainsbury's, Tesco & more supermarkets explained
Which COVID-19 vaccines have been approved?
So far, four coronavirus vaccines have been approved for use in the UK.
In early December, the Pfizer coronavirus vaccine was the first to be approved by the Medicines and Healthcare Products Regulatory Agency (MHRA). It offers up to 95% protection against COVID-19.
On 30 December, the Oxford-AstraZeneca coronavirus vaccine, which is 62% effective, was approved for use in the UK by the MHRA.
Earlier this year, a COVID-19 vaccine by Moderna was approved by the MHRA, which is nearly 95% effective.
The latest COVID-19 vaccine that was approved by the MHRA in late May is by Janssen. It is a single dose vaccine that was shown to be 85% effective in preventing severe disease or hospitalisation.
The medical companies racing to find a COVID-19 coronavirus vaccine