Pet insurance: types of cover and what to consider when insuring your pet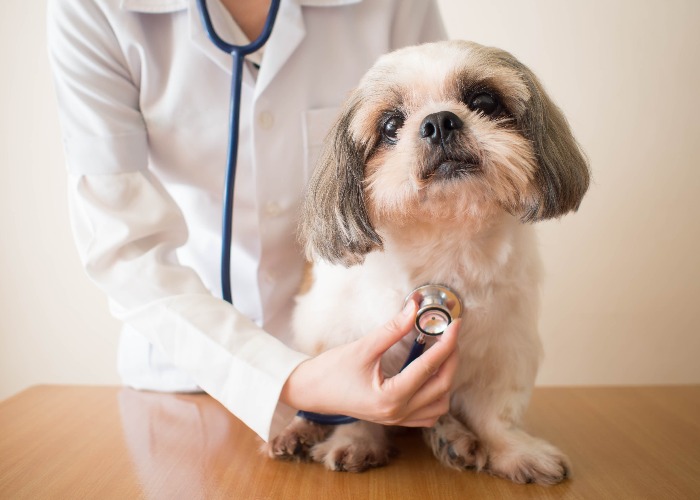 We look at everything you need to know about pet insurance from the different types of cover to exclusions to watch out for in the fine print.
Do I need pet insurance?
There are approximately 51 million pets owned in the UK and 8.4% of those animals are covered by some kind of pet insurance, says the Association of British Insurers (ABI).
Typically, pet owners take out insurance to cover the cost of unexpected vet bills but with the average year of cover costing £279 (according to the ABI), is it worth it?
"There is no NHS for pets. Leaving them uninsured risks the owner having to fork out hundreds or thousands of pounds on veterinary bills," warns Graham Walsh, policy adviser, Protection and Health, at the ABI.
Data from the ABI has revealed a record £785 million was paid out in 2018 to cover over 990,000 pet insurance claims across the UK.
The average claim came to £793, and this figure is only likely to climb in coming years as veterinary treatment becomes most sophisticated and pricier as a result.
Under the 1971 Animals Act, animal owners are legally responsible for any injury or damage that they cause, which can also be very costly if you aren't insured.
We reveal what you need to consider if you want to protect your beloved pet.
Pet sitting: how safe is it, how much does it cost and how much can you earn?
Types of cover
The types of cover available varies between providers, but generally include:
Lifetime policies;
Maximum benefit policies;
Time limited policies;
Accident only policies.
Lifetime policy
Lifetime policies can also be referred to as lifelong, cover for life, reinstatement, repopulating, or renewable benefit policies.
Each pet is covered for a set amount each year until the overall limit is reached. If vet bills reach that limit, cover will stop until the following year.
This policy covers pets for new illnesses and injuries, but as long as the policy is renewed each year, any long-term or recurring illnesses and injuries will be covered.
What to watch out for: Some lifetime policies specify a set amount to be paid for each illness or injury during the year.
If this limit is reached, regardless of whether or not you have hit the overall limit, no further payment will be made for that problem in that year.
The world's most valuable animals
Maximum benefit policy
Maximum benefit policies are also known as money limited policies, or per condition policies.
Each pet is covered for a specific amount of money for each illness or injury.
There is no time limit on this type of policy; the cover just stops once the full amount of money has been spent.
The treatment will then not be covered again.
What to watch out for: If your pet has received treatment for an illness that then re-occurs in a different body part later down the line, this will often be viewed as the same condition.
So, the maximum amount of money will only be available once, regardless of which body part is affected and potentially different time frames.
Buy your essentials for your pooch at Doggie Solutions
Time limited policy
A typical time limited policy will last for 12 months.
As well as a set time period, there is usually a fixed amount of money for which each injury or illness will be covered.
When the set time has passed or the total amount of money has been reached, the cover will stop.
What to watch out for: The 'time limited' element does not refer to the duration of the policy, but rather the maximum amount of time for which an injury or illness will be covered.
Similar to a maximum benefit policy, an illness or injury that develops in a different part of the body will also be classed as the same condition, so treatment costs will be restricted to the same limit.
Accident only policy
This type of cover provides a set amount towards the cost of each accidental injury.
Some of these policies also contribute money towards the cost of emergency treatment for an illness.
What to watch out for: Some accident only policies come with a 12 month time limit.
This means the pet will be covered for a year, starting from the beginning of the treatment.
If your policy is due to end before the 12 month period, be sure to renew it to ensure you get the full cover.
While price comparison sites can make it easier to find the cheapest option when it comes to pet insurance, the British Veterinary Association (BVA) stresses the importance of looking at the fine print of each policy to make sure you get the right cover.
"Our advice to owners is to have a clear understanding of what is and is not covered by their insurance policy to ensure it meets their expectations and their pet's needs," says a spokesperson for BVA.
"This includes going over the small print, including any exclusions, to prevent any unpleasant surprises in the future."
If you have multiple pets, it is worth considering insuring them under the same policy.
Most insurance companies will be able to offer you multi-pet cover, which could be more cost effective than insuring them separately.
Extra information about the types of policies available can be found in the Association of British Insurers' 'Pet Insurance Consumer Guide'.
What makes cover more expensive?
As with any other type of insurance, a lot of factors are considered in generating the price of a policy.
These are the most common things that can have an impact.
Age of pet
Age is a significant factor in the price of pet insurance in the same way that it is with health or travel insurance.
The older the pet, the more likely it is that they will become ill and require treatment, which drives premiums up.
Most insurance providers will not insure pets younger than eight weeks old, and some insurance companies will not provide cover for pets that are above a certain age.
If you buy cover for a pet when it is still relatively young, you should be able to stay with the same provider as it grows older.
Treat your pet: gifts, accessories & more on offer at Waitrose
Where you live
Vet fees vary not only from practice to practice, but also regionally.
Getting treatment in a town or city can be more expensive than if you live in a more rural area for example, and this is reflected in the premiums offered by insurance companies.
Type/breed of pet
Insurance for pedigree pets can be more expensive than for crossbreeds.
This is based on the fact that crossbreeds are less likely to suffer from inherited medical conditions than individual pedigree breeds.
Different dog breeds will also affect the size of the animal, which again, affects vet fees.
Level of excess
Excess is the amount of money that the pet owner is willing to pay towards the cost of a claim.
Choosing a plan with a higher excess results in a lower premium and vice versa.
Animal-specific information
Dogs and cats
In the UK, dogs are the most commonly insured pets as 65% of owners have bought cover, according to data provided by pet insurance provider Bought By Many.
On average, cat owners will pay around £250 for cover for their animal, whilst insuring a dog will cost around £400 annually.
While this might seem like a lot of money, it is far cheaper than the average cost of a single claim at £793.
As the most common type of insurance, there are a lot of options in terms of policies to cover your dogs and cats, as well as different perks, which makes it worth shopping around for the best deal.
For example, Bought By Many offers money back if you don't claim and a fixed price for life if the insurance is bought before the dog or cat turns two.
Get a £10 cashback bonus when you join Quidco
Horses
Finding suitable cover for your horse can be challenging.
But as the cost of owning a horse is already pretty high, it is important that both the rider and animal are properly protected in case something goes wrong.
While the factors listed in the section above all impact the cost of cover for most animals, with horses there is the additional factor of 'usage'.
This can have a big effect on whether or not you are able to claim.
"If you choose to only insure for light hacking for instance and you attend a one-off show jumping event, if your horse were to injure itself, you may not be covered," warns Charlie North, a spokesperson from equine insurance company Equesure.
'Loss of use' is also a factor that needs to be considered depending on what you do with your horse.
For example, if a high value horse can no longer compete in the discipine it was purchased for, you may be able to claim up to 75% of the value of the horse back to replace it, depending on your policy and insurer.
"It's important to know what your priorities are as not all policies offer the same level of cover for the same price," emphasies North.
There are other horse-specific things that can be insured, such as saddlery and tack, as well as colic surgery, with cover for horseboxes and trailers also available.
"Riding a horse can be a real pleasure, but always carries an element of risk," says North.
"It's far better to be prepared so you can enjoy the experience without constantly worrying about what might happen each time you take the reins."
Equesure is not the only UK-based pet insurance provider specialising in horses, as Animal Friends and The Insurance Emporium also offer this type of insurance.
Lizards and other animals
Insurance companies such as ExoticDirect cover animals that aren't dogs, cats, or horses, as more people are investing in pet insurance for their exotic pets to avoid high vet bills.
Due to the specialist nature of the care needed for exotic pets, finding vet practices with the necessary expertise can be difficult, warns Tamara Labelle, product marketing manager at ExoticDirect.
The variety of animals insured is vast, with some of the most popular animals including guinea pigs, bearded dragons, African Grey parrots, pygmy hedgehogs and horsefield tortoises.
ExoticDirect were unable to provide an average claim cost due to the diversity of the animals covered, but recent payouts include £2,859 for a parrot with respiratory problems and nearly £2,000 for a tortoise with bladder issues.
While these figures are not necessarily applicable to all exotic pets, they do give an indication of the cost of vet bills should your animal fall ill or get injured.
What insurance won't cover
Exclusions will vary between different policies and providers, so it's vital to read the small print to know whether or not your insurance covers all of your requirements.
Pre-existing illness or injury
Anything that your pet was diagnosed with, or even showed signs of having, before the start of the policy is unlikely to be covered.
Bizarre insurance claims caused by animals
Waiting period
Each policy typically starts with a 'cooling off period' where insurers can check that all of the provided information is correct.
This period typically lasts for 14 days and your pet will not be covered if something happens during this time.
Pregnancy and giving birth
Insurers rarely cover anything to do with a pet becoming pregnant and giving birth.
It is possible to get specific breeding related add-ons with some providers, but with others the decision to use your dog for breeding could completely invalidate the insurance, according to Bought By Many.
Travelling
You will need additional travel insurance if you decide to take your pet abroad as it's unlikely that pet insurance alone will cover any injuries or illness outside of the UK.
Treat your pet: gifts, accessories & more on offer at Waitrose
Routine and preventative treatment
The most common reasons for taking your animal to the vet such as spaying, neutering, grooming, teeth maintenance, and worm and tick treatment are not always covered in pet insurance policies.
*This article contains affiliate links, which means we may receive a commission on any sales of products or services we write about. This article was written completely independently.
Got your pet insurance sorted? Make sure you've got everything else covered:
How to cut the cost of your home insurance
How to get travel insurance if you have a pre-existing condition
How to reduce the price of your car insurance
Be the first to comment
Do you want to comment on this article? You need to be signed in for this feature