How to save money and get cheap Eurostar tickets to Paris, Disneyland, Brussels and Amsterdam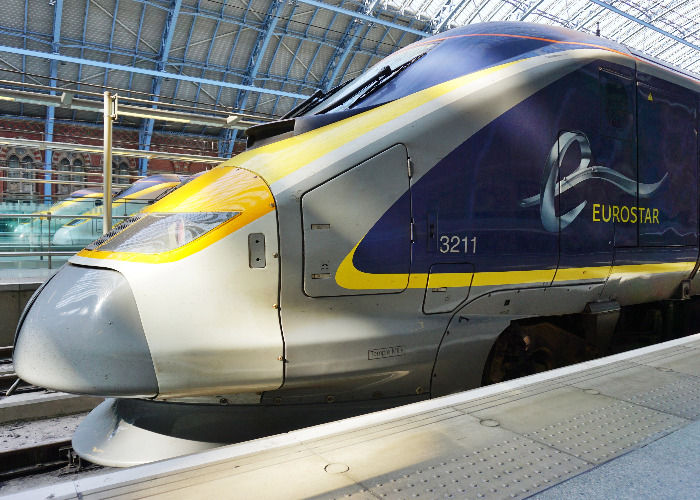 Use these savvy tips to bag cheap Eurostar tickets and travel to France, Belgium and beyond for less!
Look out for Eurostar sales and deals
If you fancy travelling on the Eurostar to explore the continent, look out for special sales and deals on the website.
These come and go and rapidly sell out: sign up to Eurostar's news and offers to stay updated.
If you've missed out on the sales, there are plenty of other options for saving money on your Eurostar journey.
Book your Eurostar tickets early
Cheap Eurostar tickets start from £44 one-way or £58 return to Paris or Brussels.
According to rail advice website The Man in Seat 61, the cheapest tickets can only be found midday Monday, midnight Thursday and between midday and midnight on Saturday.
Most Eurostar tickets go on sale up to 180 days before departure so keep this in mind when planning your trip and try to get in early.
Just be mindful that these tickets are non-refundable and you'll have to pay £30 plus the difference in fare if you want to change them.
And don't forget about Eurostar Snap...
The best time to book a holiday: get your flights, hotels, cruises and more for the lowest price
Book late with Eurostar Snap
This isn't an option for the faint hearted but it could save you a fortune.
You could get tickets from as little as £25 each way with Eurostar Snap – which is separate to the main Eurostar website. But it is unlikely these rock-bottom prices will be available during peak times such as bank holidays.
Booking is open between 30 to seven days before departure and you specify a date and morning or afternoon.
Eurostar then picks the exact train and emails you with the details 48 hours before travel.
This could, of course, backfire. If you've just got one weekend in Paris and you get put on the Saturday 11.30am train out of London, you've already lost half a day.
Plus, as you can only book from 30 days before, you may be missing out on the best hotel deals.
Snap tickets are only available on the London to Paris or Brussels routes.
Check return and Standard Premier tickets
Eurostar's ticket pricing is dynamic, meaning that it can vary hugely with demand, like airline tickets.
This can lead to some surprising bargains for savvy travellers.
For a start, return tickets can – anecdotally at least – end up cheaper than single tickets. A return ticket is always likely to be cheaper than two separately-booked singles, excluding the 'Snap' option above.
It's often possible to get a Standard Premier seat for just a few pounds more than Standard class.
Premier class features bigger seats, a cold light meal and a round of free alcoholic or non-alcoholic drinks, so it could be worth the extra expense.
Have you got travel insurance? Compare policies now with loveMONEY
Use an InterRail or Eurail pass
If the Eurostar is just the first stop in a larger rail journey, you could save money.
The InterRail pass (for British and European passengers) and Eurail (for those outside the EU) allow you to get a hefty discount on Eurostar bookings.
You'll pay a passholder fare of €30 in standard class or €38 in Standard Premier – the latter only available if you have a first class rail pass.
You can book through the Eurostar website.
InterRail passes will only get you a discount on the London to Paris or Belgium routes, not to Amsterdam. You'll need a 'global' InterRail pass, not the one-country version.
Read more about cheap train tickets for the weekend and holidays
Join Club Eurostar
Club Eurostar replaces two old schemes, Eurostar Plus Points and Eurostar Frequent Traveller.
It's free to join and worth doing before you book a ticket.
It works in a similar way to airline frequent flyer schemes, in that you earn points that can be spent on tickets or upgrades.
The difference is that you earn 1 point per £1 spent on travel, rather than distance travelled.
Your Club Eurostar points can also be transferred to American Express or Le Club Accor Hotels (or vice versa).
If you spend £1,800 in a year, or take 24 return journeys, you'll join the 'Carte Blanche' tier, entitling you to free lounge access and fast-track lanes.
Check for group and age-related savings
Children under four can travel for free on Eurostar trains, if they don't need their own seat.
Plus, there are also discounted prices for under 12s, youths, seniors and groups.
There are also discounts for wheelchair users to travel in Standard Premier class.
Opinion: charging adult prices for kids is a rip-off that must end
Use cashback websites and credit cards
Check to see if cashback websites like Quidco or TopCashback have any offers to earn money back on your spending with Eurostar before booking your tickets online.
Even if these websites don't have direct Eurostar offers, they could let you earn cashback by using other train booking websites.
Loco2 is a website and app that allows Eurostar bookings without a booking fee (unlike Trainline).
Even without these sites, you could effectively save 5% on your Eurostar journey by paying with the American Express Everyday or Platinum cashback cards (within the first three months of ownership).
Compare cashback cards and travel credit cards with loveMONEY
Check if flying or a coach or ferry is cheaper
The Eurostar has many advantages over flying.
It's a fast way to get to the centre of a city with a generous luggage allowance at no extra cost. There are also no restrictions on liquids, you get more space in your seat and it's better for the environment.
But it's worth checking to see if you can get a cheaper flight to your destination if you're on a tight budget.
Budget airlines like EasyJet and Ryanair have cheap flights to places like Paris, Brussels and Amsterdam throughout the year.
Read How to get a cheap flight for tips on sussing out the best deals.
If you're really short on cash a coach is a cheap, if not particularly comfortable or rapid way to cross the English Channel.
Or, if you're going to Amsterdam, a combined train and ferry ticket on the 'Dutch Flyer' could be an option. It's best tackled as an overnight journey, but you'll get your own en-suite cabin for a similar price to the cheapest Eurostar tickets.
Have you got travel insurance? Compare policies now with loveMONEY
Be the first to comment
Do you want to comment on this article? You need to be signed in for this feature