What Coronavirus means for your money: sick pay, travel insurance, mortgages and more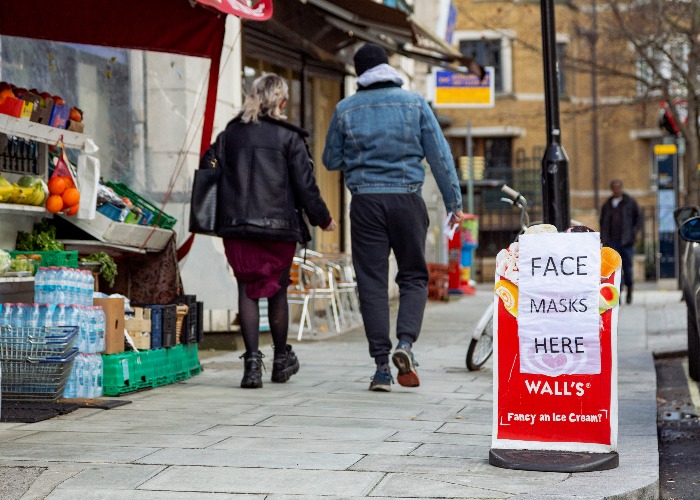 From waived overdrafts to increased contactless payments, here's how the pandemic is affecting your cash.
With the UK now in lockdown, Brits are adjusting to huge changes in their daily lives.
And finances are no exception, with huge changes being rushed through almost daily, here's the lates roundup of how your money is being affected.
You can see the Government's latest guidance and advice here.
Credit cards, overdrafts & contactless payments
Many banks were due to begin rolling out new overdraft rates of up to 50% for millions of customers as part of an initiative to simplify overdrafts.
The increases could not come at a worse time, with so many households' income facing uncertainty.
In response, Barclays has said it will waive all overdraft interest costs from tomorrow (27 March) until 30 April 2020.
Halifax, Bank of Scotland and Lloyds will offer a £300 interest-free overdraft buffer for three months from next Monday (6 April), while HSBC has announced a £300 interest-free buffer but only on selected accounts.
The changes are being rolled out rapidly, so it's definitely worth checking on your bank's app or site to see what their stance is on overdraft costs.
In terms of credit cards, some lenders have also announced that credit card limits will be temporarily increased, and remove charges for making cash withdrawals using your credit card.
If you are concerned about meeting your credit card or loan repayments, then it's worth contacting your lender to establish exactly what help they can offer during this time.
Finally, note that the contactless payment limit has been increased from £30 to £45 in a bid to reduce the need for physical contact while out shopping.
Search for a cheaper mortgage rate: see if you could save thousands
Work
The Government has already outlined plans to pay 80% of wages for workers who can't work due to the pandemic.
This will last for at least three months and will be capped at £2,500 a month. It's designed to minimise the number of jobs lost as businesses face huge drops in income while most of the public self-isolates.
According to the BBC, the subsidy "will apply to firms where bosses have already had to lay off workers due to the coronavirus, as long they are brought back into the workforce and instead granted a leave of absence".
The scheme is expected to be up and running in late April, although payouts will be backdated to the start of March.
There will also be similar financial support for the UK's five million self-employed workers.
The Government will pay them a taxable grant worth 80% of their average income of the last three years, also capped at £2,500 per month, for at least three months.
Crucially, this will only be available to those who earn less than £50,000.
Caring for kids
The Government has said that most children must stay at home since Monday (23 March).
However, the schools themselves will remain open for the children of 'key workers' and vulnerable children.
You can see the full list of key workers included here ‒ it's a lot broader than simply doctors and teachers so do have a look rather than assuming you aren't among them.
If your child's school is closed, you are legally allowed to take time off to care for them ‒ this is called 'dependent leave'.
You aren't necessarily entitled to pay, though this will depend on your contract.
It may mean you get paid for a couple of days, before the rest of the time off is classed as unpaid leave.
See the Government's latest guidance for children attending schools here.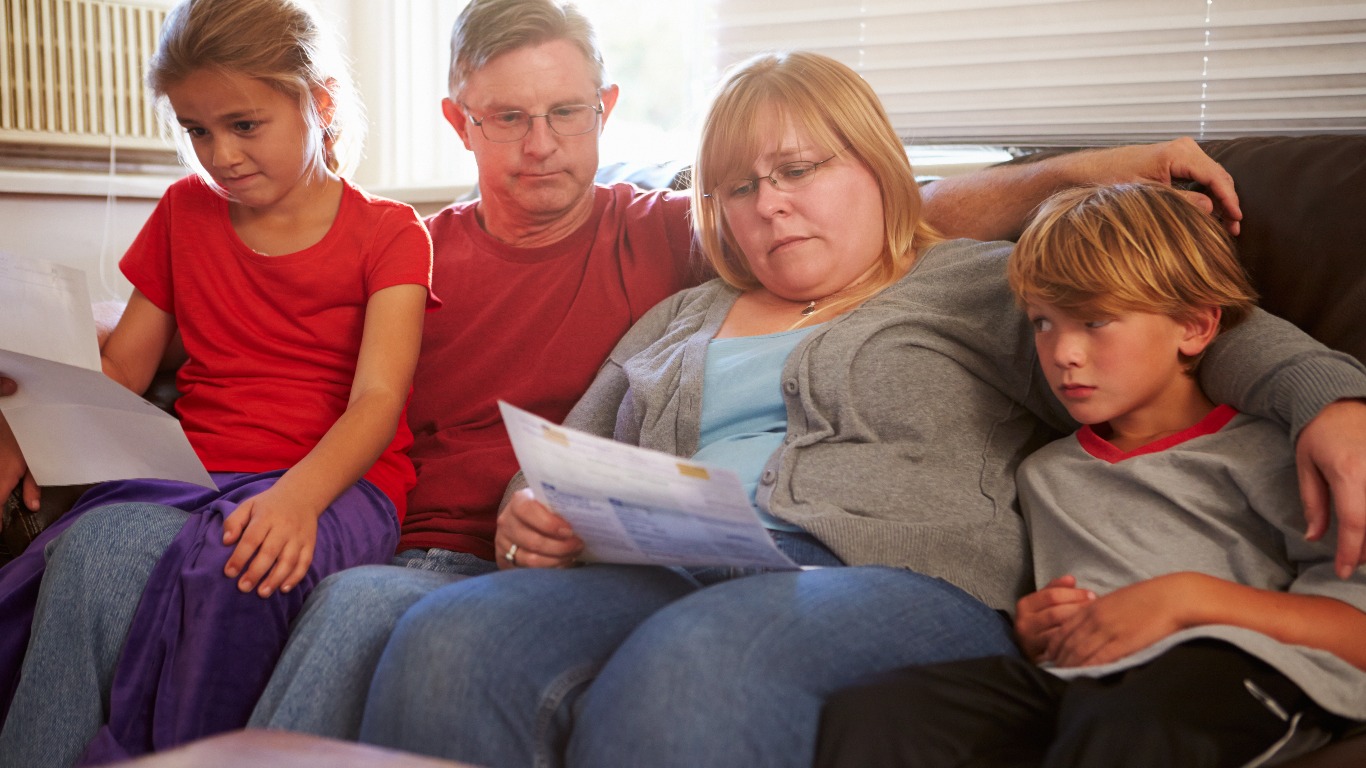 Cash and savings
If your finances are taking a bit of a hit as a result of the Coronavirus, then you might want to tap into any money you have set aside.
Should your money be locked up in a fixed-rate bond, then this may not always be possible. However, some providers are loosening these restrictions, with no early closure charges. The Royal Bank of Scotland Group, for example, has promised this.
Yet again, it's something worth discussing with your savings provider should you want to access your money.
Meanwhile, Nationwide Building Society has said it will begin trialling early opening hours for older and vulnerable customers so that they can safely access their money.
Around 100 branches will open at 8am for these customers, instead of 9am.
Conversely, if you are looking to lock your money away in a fixed-rate account we'd suggest you act as quickly as possible.
The Bank of England slashed the Base Rate of interest to a record low of 0.1% last week (19 March) and pledged to give banks access to billions more in cheap loans, meaning savings rates could fall further still.
Car and home insurance: still valid?
With so many people now working from home rather than the office, it's worth stressing that you aren't at risk of invalidating your home and car cover (you'll likely have stipulated you work in an office when taking out your policies),
As Lee Griffin, founder of price comparison site GoCompare explains: "Insurers have automatically extended the cover of customers who are working from home because of self-isolation or Government advice, if their work is clerical.
"Likewise, policies of employees who are required to drive to work will not be affected, nor will the insurance of people using their own car to deliver medicines or groceries to support others.
"If you're about to renew cover or buy a policy for the first time it is important to arrange cover suitable for your normal life – rather than the current restrictions.
Otherwise, you will probably have to pay an increased premium and amendment fee for altering your insurance when life gets back to normal."
MOT deadline extended
Given the lockdown, the Government has recognised getting their car checked could prove tricky.
In response, it's announced a six-month exemption for motorists needing to get their MOT.
Annoyingly, it won't come in until Monday (30 March). If yours is due before then you'll need to take your in as normal.
Holidays
The Foreign & Commonwealth Office (FCO) has effectively told everyone not to travel anywhere until at least 15 April unless it's absolutely essential.
To change or cancel your travel plans, the FCO recommends that you:
contact your airline, travel company, cruise line or other transport and accommodation providers
get in touch with your insurance provider
continue to follow the NHS coronavirus guidance
Compare travel insurance policies now
Mortgages and rent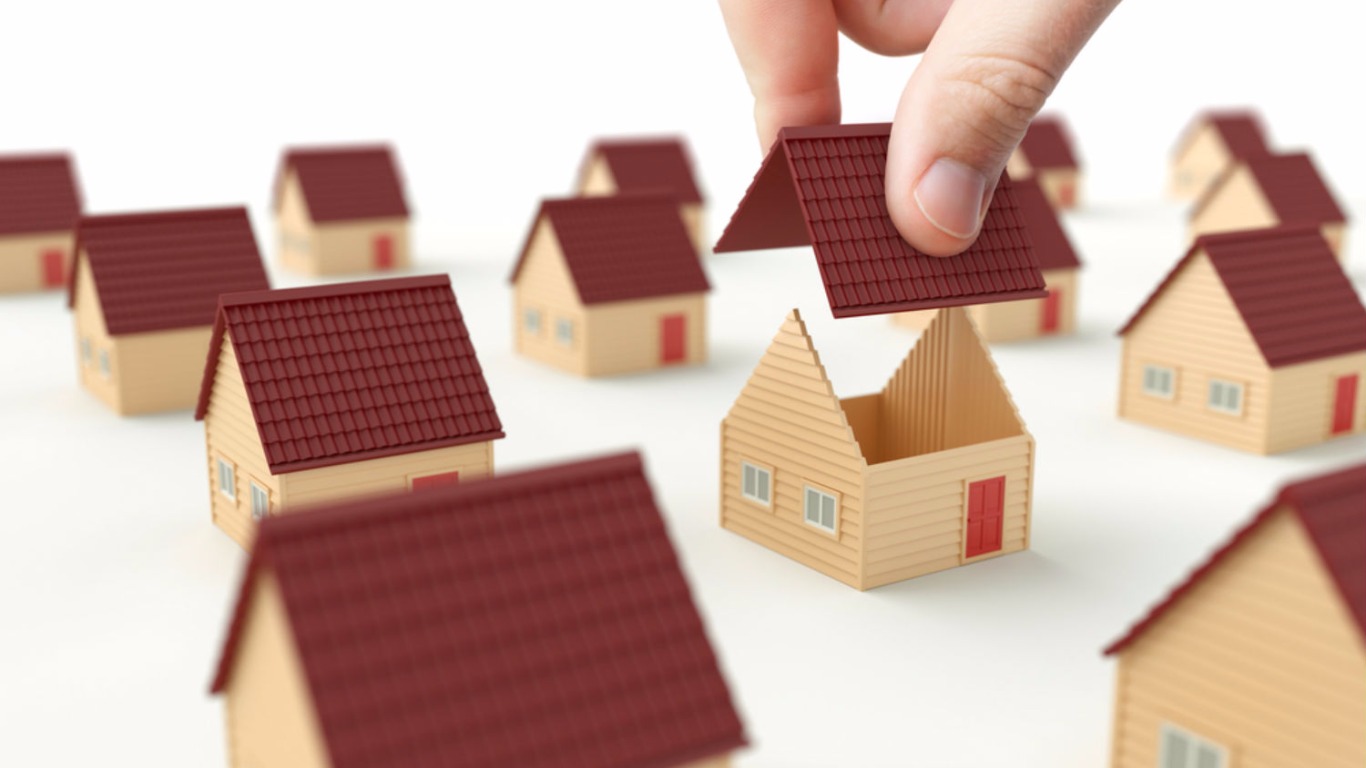 The Government has announced that all mortgage borrowers affected by Coronavirus are entitled to ask for a three-month mortgage holiday. That's three months in which you won't have to make a payment towards your home loan.
Importantly, these payments aren't cancelled entirely ‒ you're merely deferring them until a later date, so the overall cost of your mortgage will end up increasing.
What's more, it hasn't been confirmed yet whether taking a mortgage holiday will impact your credit score.
While the announcement initially covered only residential mortgage borrowers, it has now been extended to cover buy-to-let mortgages too. There will also be a three-month moratorium on possessions.
The situation is less clear for tenants.
Initially, the Government had pledged an outright ban on evictions for those unable to work due to the Coronavirus lockdown.
However, recent legislation passed merely states that landlords can't physically remove tenants from their property for the next three months (while offering mortgage holidays to affected landlords).
This means they could still serve tenants notice that they'll be removed once the three months is up.
The decision has attracted fierce criticism from various housing groups, but at the time of publishing, no changes had been made.
Watch out for scams!
Sadly, criminals are using the global pandemic as an opportunity to con people out of their cash.
Scams range from setting up fake charities to raise 'donations' to offering bogus meal vouchers to cash-strapped parents.
You can read our roundup of the most common Coronavirus scams here.
Event tickets and subscriptions
Plenty of us will have had tickets for all sorts of events cancelled, from concerts and theatre shows to sports events and charity runs, and generally you will be entitled to a refund.
There are all sorts of subscriptions that have been hurt by the pandemic too. For example, you aren't going to be getting much from a Sky Sports subscription currently ‒ while it isn't offering refunds, it's allowing people to pause their subscriptions.
If you have a gym membership, it's a good idea to call them to see if you can pause your payments for the foreseeable. This is also the case with cinemas ‒ Odeon, for example, has announced that it will not be taking payments from people with Limitless memberships,
Meanwhile, Cineworld Unlimited members who pay for their subscription monthly will receive this payment as credit once the cinemas reopen, while those who pay monthly will have their membership extended by the period of closure with no additional charge.
Energy bills
One inevitable result of us all spending more time at home is that we will end up running up much bigger energy bills.
The Government has now confirmed a package of measures to ensure the lights stay on during the crisis.
The four million people on prepayment customers have been told to contact their suppliers should they be unable to get out to top up their meter, for example, because they are in self-isolation.
Options include nominating a third party for credit top ups, having a discretionary fund added to their credit, or being sent a pre-loaded top-up card.
Other energy customers in financial difficulties as a result of the Coronavirus will also enjoy support from their supplier, which may include debt repayments and bills being reassessed, reduced or paused. Credit meter disconnections are also being entirely suspended for the foreseeable future.
Grocery shopping
Some people have responded to broader uncertainty by hoarding as many household items as possible, leaving all supermarkets struggling to keep the shelves stocked for everyone else.
To try and ease the situation, new rules have been put into place at the likes of Aldi, Tesco, Sainsbury's and more, including rationing and dedicated hours for older shoppers (though more work needs to be done on this). You can read all about the rules in our guide to supermarket restrictions.
TV licences
The BBC had intended to restrict offering the TV licence for free to only the over-75s who were in receipt of pension credit from 1 June.
This has now been put back until 1 August.
Useful reading from elsewhere on the web:
Be the first to comment
Do you want to comment on this article? You need to be signed in for this feature