Top UK broadband and tech deals: round-up of this week's best offers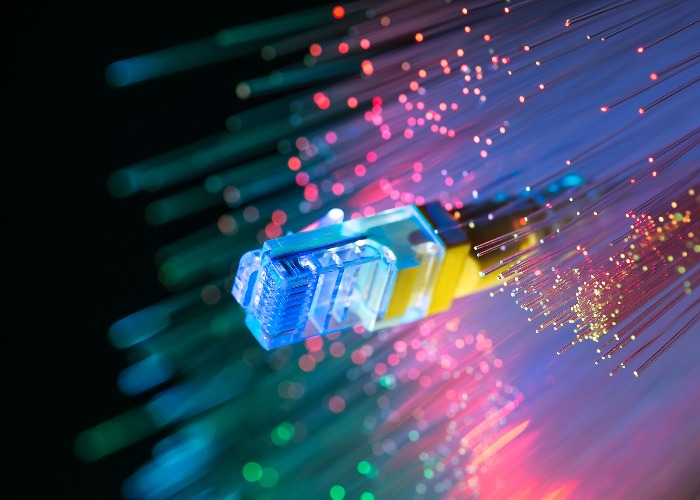 If you want an extra sweetener from your next broadband package or more bang for your buck when buying new tech, these deals may help.
If you're considering buying a new laptop, upgrading your tech stash or switching broadband, you could save a lot of money – or get some enviable goodies.
Here's a look at some of the best broadband and tech deals currently on offer.
Get a £125 John Lewis gift card
John Lewis & Partners is currently offering a gift card worth up to £125 when you buy selected items or spend a total of £1,000 in-store or online on home.
There's a lot of fine print to go through on this one, so let's start by pointing out you have to spend the money in a single transaction (if you're spending £1,000) and that this deal is only valid until 19 August.
While £1,000 is a lot to spend, there's a lot of eligible electrical items included in the offer such as laptops, cameras, dishwashers, fridge freezers and cookers.
As mentioned, you don't necessarily have to spend £1,000 as some eligible items are a lot cheaper than a grand.
For example, the cheapest eligible item in this offer is a Dyson purifier fan for £299, which you can claim a gift card for.
Obviously, it goes without saying that you should only buy stuff you truly need, so don't use this as an invitation to spend recklessly.
Members of the My John Lewis loyalty scheme can claim a £125 e-gift card, while non-members can claim one worth £100.
Want more details? Check out the terms and conditions in full.
Mobile deals
Free PS4 bundle worth £300
Virgin Media is currently offering a free PS4 with Fortnite bundle worth £300 when you buy a Sony Xperia 10 phone on a monthly contract costing £20 a month (for three years).
For that monthly sum, you'll get 1,000 minutes, 1GB of data and unlimited texts.
You'll end up paying £720 over the course of the contract, and the phone itself can currently be bought for around £250.
So think carefully whether this deal is right for you or whether you'd be better just buying the tech separately and choosing a suitable, cheap SIM-only contract.
This deal is only available as long as the PS4 bundles are available.
The UK's worst mobile phone providers
Get £25 cashback with a Vodafone SIM card
You can grab £25 cashback when you buy a Vodafone Multi SIM card from Carphone Warehouse, which costs between £23 and £20 a month, depending on your plan.
These SIM-only deals are subject to a 12-month contract and come with unlimited data, minutes, texts and 5G, so the maximum speed mainly determines the price you pay.
Check out a range of mobile phone contracts at Carphone Warehouse
Broadband deals
Free Xbox One S or Samsung Galaxy Tab A
Broadband is a hefty, yet necessary, expense – but it doesn't mean you can't get any good deals or extra goodies.
BT's Season Flash Sale is currently ongoing until 15 September, but this date of any expiring offers could change.
BT currently offers customers the choice of receiving an Xbox One S or a Samsung Galaxy Tab A with select broadband and sports bundle.
There are two broadband deals that qualify for this free gift, which are:
BT Sport on Sky TV + Superfast Fibre (£51 per month, 18-month contract)
BT Sport on Sky TV + Superfast Fibre 2 (£55 per month, 18-month contract)
It also appears that you can also get a free £60 or £80 BT Reward card with these packages, but we advise you check before buying.
If you don't mind missing out on the sports package, you can get up to £130 in rewards with certain BT fibre broadband packages.
The most generous deal includes an £80 BT Reward Card and £50 Marks & Spencer gift card when you buy BT Superfast Fibre 2 for £40 a per month on an 18-month contract.
This deal, as well as several others, expire soon.
Free Amazon Echo Plus
Vodafone is offering an Amazon Echo Plus for new customers who purchase the Superfast 1 (from £21 a month), Superfast 2 (from £27 per month), or Gigafast broadband (from £28 a month).
To be eligible for the Amazon Echo Plus (worth £140), you must purchase your broadband directly from Vodafone by 13 August.
Similar to other offers, the free gift is subject to availability.
The UK's best and worst broadband providers
£75 cashback
Plusnet is offering £75 cashback when you buy an unlimited broadband package from £19 a month on an 18-month contract.
This deal won't be around for long as it ends on 13 August – so sign up soon if this deal is right for you!
Compare more broadband deals at Plusnet
£75 pre-paid Mastercard
You can get an average download speed of 59Mbps with Sky's Broadband Superfast package, costing £27 per month for a year and a half.
This deal, exclusive to Decision Tech, is only available until 15 August.
Compare more broadband deals at Sky
£50 Amazon voucher
Broadband Genie is promoting an exclusive deal where you can get a £50 Amazon voucher with Post Office Broadband until 30 September.
You can get unlimited broadband with an average speed of 11Mbps on a 12-month contract for £15.90.
Or (until 11 August), you can get a £50 Amazon voucher when you opt for unlimited fibre broadband for £24 per month for a year.
While the fibre deal is more expensive, the average broadband speed is a lot higher at 38Mbps.
£50 voucher or pre-paid Mastercard
SSE is not only an energy supplier as it also offers unlimited fibre broadband with an average speed of 35Mbps for £23 per month on an 18-month contract.
If you get the deal through Broadband Choices, you also get a £50 voucher or pre-paid Mastercard until 11 August.
*This article contains affiliate links, which means we may receive a commission on any sales of products or services we write about. This article was written completely independently.
Be the first to comment
Do you want to comment on this article? You need to be signed in for this feature