The UK's best and worst broadband providers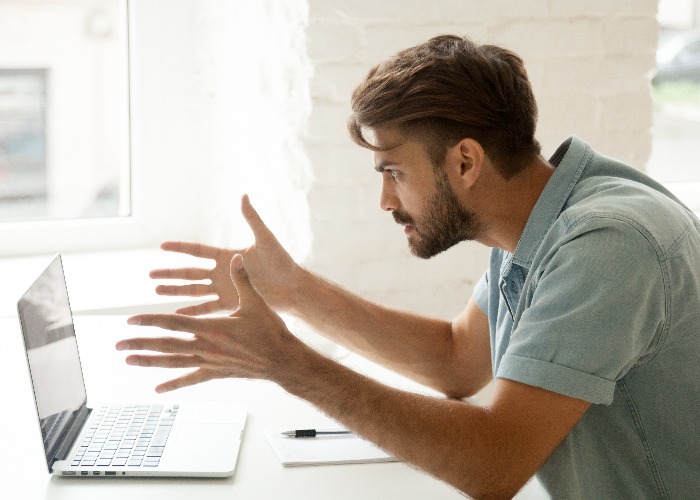 Plusnet has been named the UK's best broadband provider in a new survey. We look at how its rivals compare, as well as which providers fare best and worst in the latest Ofcom complaints tables.
Plusnet has been named the best broadband provider for the third year running in a survey of Britain's broadband providers.
Zen Internet, one of the smallest providers, was ranked second overall, while the Post Office came third.
Industry giants Sky, BT and Virgin Media all fared relatively poorly, finishing seventh, eighth and ninth respectively.
The data was compiled by broadband comparison site Broadband Genie, which polled thousands of UK broadband customers on their personal experiences with providers.
Fancy joining Plusnet? View its latest deals here, or compare offers from all providers with Broadband Genie.

Respondents were asked how they would rate the customer service, reliability, value for money and speed of their broadband provider, as well as whether they trusted them and if they would recommend them.
These results were combined to give an overall rating for each category, but it should be noted only a selection of broadband providers – not all – were included in the survey.
Plusnet bounces back?
While we should be careful in reading too much into the opinions of a small section of broadband customers, it does suggest Plusnet is finally getting to grips with the billing issues that have plagued the provider in recent months (more on this in a second).
The above survey was compiled in April, but data from the telecoms regulator from late last year showed Plusnet actually generated more complaints than any other major broadband provider in the UK.
While slightly dated, it's certainly worth focusing on these official figures as they provide a clearer picture of the state of Britain's broadband providers.
Best and worst providers
Every three months, Ofcom provides its breakdown of complaints per 100,000 customers that each major provider attracts.
Below is the latest breakdown, which covers the three-month period from October to December 2018 – if your provider features near the top, or you simply want a cheaper deal, make sure you compare broadband deals in your area today.
It's straightforward and you could save hundreds, especially if you opt to bundle your broadband in with your landline and pay TV provider.
Slow broadband connection? Try these seven steps to boost your speeds.
Worst broadband providers
While it fared well in the Broadband Genie survey, Plusnet endured a torrid time following the broadband provider's botched rollout of a new payments system.
As a result, complaints per 100,000 customers more than doubled from 21 in the previous quarter to 43.
That is more complaints than any provider has received for more than six quarters and made it comfortably the most complained about broadband firm.
To a certain extent, this took attention away from Vodafone's poor performance.
The previous quarter marked the first time Vodafone had attracted enough broadband customers to pass the threshold set by Ofcom for inclusion when it immediately rocketed to the top of the complaints list with 27 per 100,000 customers.
The firm improved slightly over the latest quarter, with complaints dipping to 25, but it was still comfortably ahead of TalkTalk (20) in third and the industry average of 15.
BT saw a notable drop in complaints (from 22 to 18), helping it slip from third to fourth on the list of most complaints per 100,000.
Best broadband providers
Sky continued its long run at the top, with the lowest number of complaints at just five per 100,000 customers (interested in joining Sky? Check out the latest deals here).
The Post Office was another recent inclusion on the list, but is faring far better than Vodafone: it generated just eight complaints this quarter, down from nine on debut, helping it climb to second place on the list.
That meant EE slipped to third on the list (nine complaints), while Virgin (14) remained a distant fourth.
Below are the results over the past four quarters to give you a clearer picture of how well (or not) the various broadband providers treat their customers.
Check out the latest deals from Sky, including broadband, TV and landline offers
Complaints per 100,000 customers over the last 12 months
| | | | | |
| --- | --- | --- | --- | --- |
| Provider | Q1 2018 | Q2 2018 | Q3 2018 | Q4 2018 |
| | 29 | 24 | 23 | 20 |
| | 20 | 16 | 21 | 43 |
| | 23 | 15 | 22 | 18 |
| | 13 | 11 | 13 | 14 |
| | 13 | 7 | 8 | 9 |
| | 5 | 4 | 5 | 5 |
| | - | - | 27 | 25 |
| | - | - | 9 | 8 |
| Industry average | 16 | 12 | 15 | 15 |
Get better broadband for less with broadbandchoices.co.uk
What about the service itself?
In an earlier survey, Consumer champion Which? asked thousands of internet users to compare experiences with various broadband providers.
Which? asked customers how often they have experienced problems, even if they didn't complain.
Below is what they found, but bear in mind this research was last carried out in April 2018, so isn't as up to date as the data above.
The majority of Virgin Media customers (70%) said they had experienced a problem, making it the worst provider in the survey. Their top issues were price increases (45%) and the router breaking down (21%).
Second-worst was TalkTalk, with two-thirds (64%) of customers reporting a problem, the most common of which was 'very slow speeds' for a third of customers.
Interestingly, Sky didn't fare particularly well in Which?'s survey.
63% of customers reported an issue with the service - only just worse than TalkTalk - with price increases being the main bugbear.
Of the 12 providers ranked, Zen Internet customers fared the best, although a third still experienced problems.
So there you have it, your round-up of the UK's worst broadband providers. If you'd like to find out which firms topped the home phone complaints list, head this way, while this article will highlight the worst pay TV providers.
Fed up with your broadband? See if you can do better by comparing deals with broadbandchoices.co.uk
This article is regularly updated
*This article contains affiliate links, which means we may receive a commission on any sales of products or services we write about. This article was written completely independently.
More on phone and broadband:
The cheapest and best broadband deals
How to save money on money on your BT phone, broadband and TV deals
How to cut the cost of your Sky TV, broadband and phone bills
Be the first to comment
Do you want to comment on this article? You need to be signed in for this feature