TV licence debate: loveMONEY readers have their say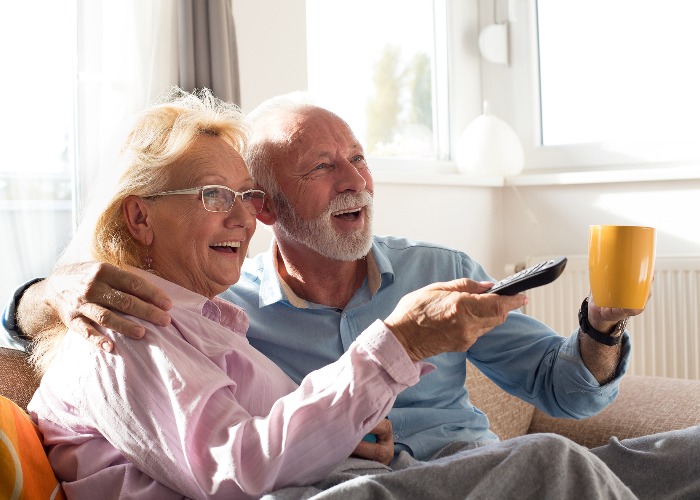 After I argued that the BBC's decision to scrap free TV licences for many over 75s was the right one, here's what you had to say in response.
Any potential restriction of free benefits for pensioners such as free TV licences and bus passes can be controversial, and sometimes subject to intense criticism.
Yesterday (11 June), I argued making the TV licence means tested for over 75s is the best option for the BBC to avoid cutting services to meet spiralling costs of potentially over £1 billion by the end of the next decade.
But I also argued any changes in policy from next June should ensure pensioners are not unfairly criminalised.
If you haven't read the article yet, you can find it here.
Now, loveMONEY readers have responded with their own suggestions on what the BBC should do.
'Free licences should be means tested'
Only 'beanjar' advocated the idea of means testing TV licences for over 75s, arguing the BBC offers good quality TV channels with no advertising.
"The alternative of wholesale reduction in services would be unacceptable," they said.
'Scrap the licence fee'
A number of readers supported scrapping the licence fee entirely with 'Bacchu5' suggesting the BBC should be funded by a general tax and its own commercial enterprises.
Other ideas included the BBC introducing advertising similar to other commercial TV companies to ensure the TV licence is free for everyone – not just over 75s.
'The BBC should change'
Many readers believed the TV licence should be more of an opt-in, rather than a "forced subscription" as there are many streaming services available such as Amazon Prime and Netflix.
Reader 'kippermanbike' said "if you want to watch it, pay for it. If you don't, then don't subscribe.
"Be it a small digital plug-in to your TV or a subscriber card, people should not be forced to pay for it."
'bryan27' agreed, arguing people should have the choice of not having to pay for a TV licence, particularly if they already pay for other services such as Sky.
'Overpaid freeloaders'
Several loveMONEY readers suggested the BBC should look at its own spending instead and cut the pay of some its stars, with 'Brynhow' labelling the likes of Chris Evans and Lord Tony Hall (BBC director-general) as "overpaid freeloaders."
loveMONEY regular 'Quarket' said the TV licence should be scrapped or the payment made from cuts in executive pay.
"Not just the stars but there are a lot of highly paid executives in the organisation who don't deserve what they are paid.
"There have been scandals with huge pay-offs for people who were got rid of because they were no good at their job.
"That all needs to stop."
New TV Licensing email scam claims 'your current licence expires today'
'Savers are being penalised'
Reader 'terryhayes' revealed the Government's advice of topping up a work pension scheme to exceed the pension credit limit did not hugely benefit his father.
"Others didn't [top up their pension] and spent the money, now get Pension Credit and a future free TV licence.
"Savers in their generation are penalised."
Another reader, 'mo_race', stated some people could be worse off than those claiming Pension Credit.
"All scrapping the TV licence will do for them [pensioners] is give them an extra burden to pay for."
'lgwgrahams' pointed the Government should be taking care of its pensioners and can adjust pension rules to help the elderly.
Anything else to add?
At the time of writing, nearly half of the 383 voters in our poll supported cutting spending on BBC services, with the second most popular option (at 21%) supporting raising the age threshold from 75 to 80.
An overwhelming 74% out of 500 voters disagreed with the BBC's decision at the time of writing.
You can still vote in the poll below – and please do share any other thoughts in the comments section.
Which of the BBC's options you support for TV licences for over 75s: should they be free, means tested or should money be saved through other means?
Be the first to comment
Do you want to comment on this article? You need to be signed in for this feature