Opinion: the TV licence shouldn't be free for all over 75s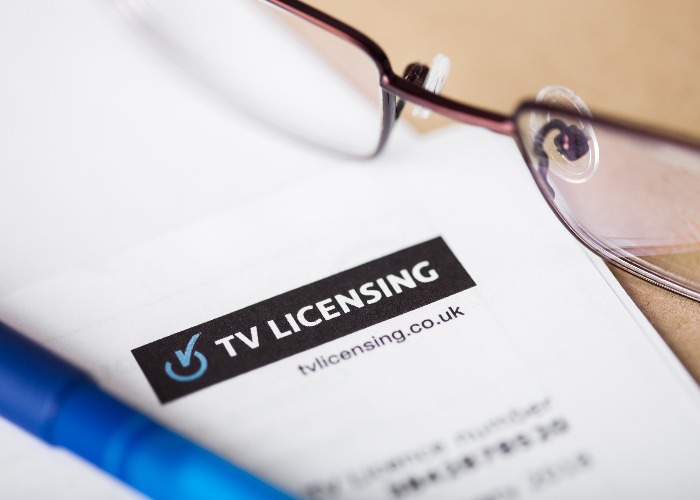 The BBC is set to scrap free TV licences for many over 75s next year. While controversial, it may also be the right decision – provided certain steps are taken.
The BBC has announced its controversial decision to means test TV licences for over 75s instead of giving it away for free.
From 1 June 2020, only households where someone over the age of 75 receives Pension Credit will get a TV licence funded by the BBC.
A change in policy has been talked about for years, yet there is a lot of anger from the public and politicians alike, but I think means testing TV licences is a good thing – on several conditions.
The Government must protect the elderly from being unfairly criminalised with additional protective measures, as well as ensure UK courts don't get swamped with unnecessary cases involving unpaid licence fees.
New TV Licensing email scam claims 'your current licence expires today'
The huge cost of free TV licences
The cost of providing free TV licences to all over 75s is significant.
According to the BBC, these costs would climb to £745 million annually by 2021/2022 before reaching over £1 billion by the end of the next decade.
Unfortunately, there are no easy options for dealing with these rising costs, and I think this is probably the fairest outcome.
Without means testing the TV licence for over 75s, the BBC claims it may have been forced to hike prices for everyone, raise the age threshold from 75 to 80, cut spending on services or scrap the free licence outright.
Hiking prices would be particularly unfair on younger people, who are more likely to watch shows on streaming services like Netflix, with traditional TV shows more likely to be viewed by older people.
While the BBC's decision is unpopular, it says it does prevent the "unprecedented damaging closures" of major services.
Services that were under threat if the BBC copied the Government's scheme potentially included BBC Two, BBC Four, Radio 5live, several local radio stations, as well as the BBC News and BBC Scotland channels.
Why pensioners need extra protection
According to TV Licensing, 243,700 people were caught watching a TV without a licence in 2017-2018 and the evasion rate was surprisingly low at between 6.5% and 7.5%.
My primary concern about the change in policy by the BBC is that it may catch out unsuspecting or vulnerable pensioners that are used to getting a TV licence for free – and may be dragged to court.
Offenders may face a penalty of up to £1,000 (up to £2,000 in Guernsey), on top of legal costs and possibly compensation costs.
People without a TV licence, particularly older users, should not have to deal with the distress of going to court over a £154.50 annual fee.
Additional safeguards should be put into place by the Government to ensure vulnerable people are not unfairly criminalised.
There should be a huge campaign to promote Pension Credit, including how to claim it to ensure pensioners who cannot afford a TV licence, don't pay.
If a Government wanted a masterful plan to improve take up of Pension Credit, restricting free TV licences to over-75s on the benefit would be an excellent way to do so.#UnintendedConsequences

— Josephine Cumbo (@JosephineCumbo) June 11, 2019
It's perhaps a separate debate to be had, but evading the TV licence fee should be dealt with differently, as sending people to the courts puts more pressure on an already overburdened criminal justice system.
TV Licensing already considers whether a customer is deemed vulnerable by asking about their personal circumstances and trying to spot 'hidden disabilities'.
But it needs to go a step further with the new TV licence rules by identifying pensioners at risk of unintentionally falling foul of the rules, and not penalise them.
Without additional safeguards, pensioners could end up being criminalised, forking out unfair fines and unnecessarily going to court.
Is the decision to scrap free licences for all over 75s a good or bad one? Share your thoughts in the comments section below and vote in our polls above.
Be the first to comment
Do you want to comment on this article? You need to be signed in for this feature