Auto-renewal: what are the policies for the AA, RAC and Green Flag?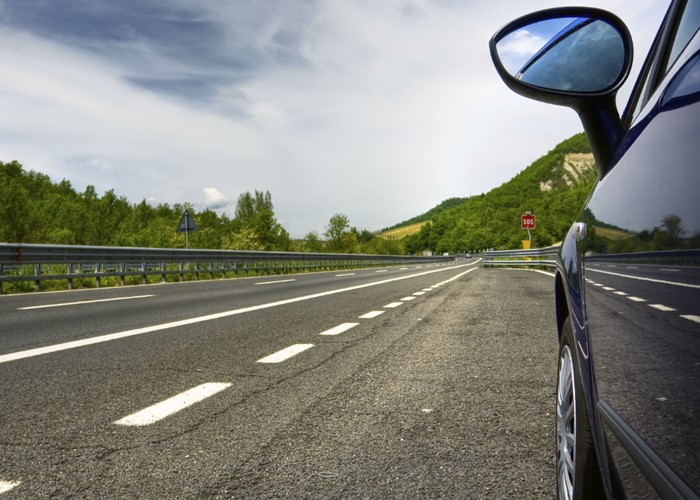 When my partner and I were faced with a hefty £115 hike to our AA breakdown cover, I started looking into the auto-renewal practices of the AA, RAC and Green Flag
After having breakdown cover for a year with the AA, I was shocked to see the renewal quote of £264, up from an introductory price of £149.
Looking into the details, it seems I was being automatically upgraded to its silver membership.
In a letter, my partner and I were warned if we did not contact the AA, the higher price of £264.53 would soon be automatically deducted.
If you're time-poor, it can be tough to find time to call companies to haggle and it can often be tempting to simply accept what you're given.
The issue motivated me to look at the major breakdown insurers' practices when your current policy is about to expire and I found huge differences.
How I fought back against Norton's auto-renewal system

'Discounted price doesn't reflect true cost of service'
The AA told me that upgrading to a silver membership would not impact the price of my renewed cover and simply offers extra benefits, with the cheaper introductory offer being used to justify the price hike.
"These discounted prices do not reflect the true cost of providing our service and are therefore removed at the subsequent renewal," an AA spokesperson said.
According to the AA, discounted prices are specified on the websites, in ads, sales conversations and post-sale documents, and auto-renewal is flagged to customers prior to purchase.
Yet the hiked price still came as a shock when the letter arrived.
The RAC does auto renew, but doesn't upgrade
Next, I got in touch with another major breakdown insurance provider, the RAC.
A spokesperson revealed that cover is automatically renewed with the payment details provided, although they would get in touch before renewal to allow customers to change their policy or cancel.
"If you have informed us you do not want to automatically renew your policy and you have not authorised us to keep your account details, we will not renew your policy and it will expire at the end of the policy period," commented a RAC spokesperson.
Car insurance: save £100s by rejecting your auto-renewal quote
What is Green Flag's policy?
Unlike its rivals, Green Flag customers can choose whether or not to auto-renew when they sign up.
If they have auto-renew selected, customers are sent a new premium more than 21 days prior to their renewal date.
If a customer doesn't choose the auto-renew option, their policy will not be renewed.
"While we don't automatically upgrade a customer's cover without their consent, on occasion we may make changes to our policies," a Green Flag spokesperson told me.
If you're planning on travelling soon, you can compare travel insurance quotes at loveMONEY.

How I dodged £100 price hike
The shock of a huge renewal quote from the AA (adding on an extra £100) forced me to act despite having no issues with my breakdown cover.
Like others before me, I faced a few options: renew at the much higher price, try and haggle for a better deal, find another provider with a sweeter deal – or try and add cover to existing insurance.
Even though comparing and switching providers only takes a few minutes, it can be a hassle if you are time-poor.
This isn't the case for me, so I decided to see if my partner and I could get a better deal elsewhere as most of the additional 'extras' we were being offered as silver members were unnecessary.
Benefits of silver membership with the AA include an enhanced breakdown app showing the lowest prices nearby for fuel and the closest car parks – but these features alone don't feel unique.
We also have no-one else under the age of 17 living at our address and are not planning to drive to Europe anytime soon, so a lot of these so-called benefits are lost on us.
One of the most appealing features under the silver membership is the ability to send your exact location if you break down, although this alone was not enough to justify the premium price.
If your car insurance is coming up for renewal, you can compare quotes at Confused.com.
Comparing the best deals
Our first step in trying to save money was to see if we could actually get a better deal elsewhere and it turns out we could.
Green Flag offered us £105 for breakdown cover and RAC £135, which is miles cheaper than the AA's initial offer of approximately £264.
Of course, the amount you can save depends on what kind of breakdown cover you desire.
You can choose cover based on whether you want it near your home and/or on the roads.
Extra options may include a lift if you break down, car hire or even a hotel room for yourself and your passengers.
As relative newcomers to switching, we were suspicious of the low prices and also looked directly at the breakdown cover providers' websites to ensure it met our needs.
If you're ever unsure if you're getting everything you need under your breakdown cover, it is best to check.
Cheap breakdown cover: RAC vs AA vs Green Flag
Haggle, haggle, haggle
Before we potentially abandoned the AA, we decided to see whether they'd match our cheaper quotes.
As my partner is the main policyholder, it was his job to haggle. He did a respectable job by getting a lower offer of £180, down from around £264 – a saving of over 30%.
This was still higher than we were willing to pay for the amount of driving we currently do (not a huge amount), so we ended up leaving the AA.
Where to next?
As we were breakdown cover-less, we decided to see if we could add breakdown cover to our car and home insurance for a cheaper deal.
We were pleasantly surprised when Admiral offered us £45.76 for breakdown cover – but this price is only valid until our renewal date in nearly five months' time.
This is still a significant saving based on an estimate that we would have spent around £90 for the whole year, if we added it around the start of our car insurance policy.
Our policy is not significantly different from the AA as Admiral's recovery limit is UK wide and covers both drivers, so we were happy to switch.
One setback of adding the policy is that we will face a renewal quote in around five months' time, which may force us to change providers again – but for now, we're happy with the outcome.
*This article contains affiliate links, which means we may receive a commission on any sales of products or services we write about. This article was written completely independently.
Be the first to comment
Do you want to comment on this article? You need to be signed in for this feature