Call waiting times: what to do if your energy supplier leaves you hanging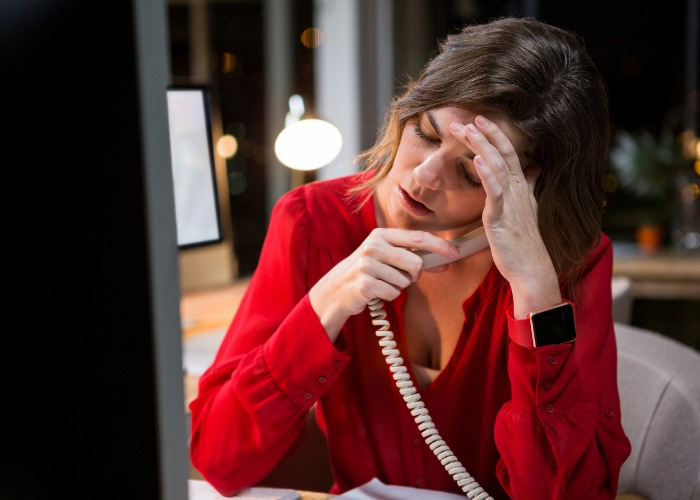 An investigation has found energy companies leaving customers waiting on the phone for 20 minutes or more.
Some energy companies keep customers waiting on the phone for over 20 minutes on average, a Which? investigation has found.
The consumer advocate made multiple calls to 38 gas and electricity providers to see how long they were kept waiting.
Five of the Big Six firms had waiting times of over 10 minutes on average with Npower the worst performer, leaving customers on the phone for 20 minutes and 31 seconds on average.
However, the worst figures overall came from smaller energy firms: Utilita averaged 24 minutes on average – with the longest individual call left on hold for well over an hour – and Spark Energy averaged 27 minutes.
Last week Spark Energy became the seventh supplier to go bust this year, following Iresa Energy, which managed to hit an average call waiting time of 40 minutes.
Ofgem has vowed to tighten licensing conditions for new firms amid concerns they aren't putting the resources in place to deal with customer service.
Compare gas and electricity prices on loveMONEY's comparison site
How to beat long call waiting times
If you find yourself facing a long wait on the phone, you have a couple of options.
Sometimes, an automated message will offer you a callback. This could be worth taking, as it effectively reserves your place in the queue. This isn't without its own risks though, as we've heard anecdotal reports of firms simply not bothering to ring back.
Alternatively, many energy suppliers now have 'live chat' options on their websites, which can get you assistance much faster than through the phone.
Spark Energy's live chat function took just 25 seconds to respond, Which? found, although the service was frequently down.
Part of the reason it's so quick is that just one in 10 customers have used live chat to contact their supplier, a separate Which? survey found.
Occasionally, the beginning of an online live chat will be conducted by a 'robot' (a computer programme), but you will eventually be passed to a human being.
This isn't usually the best route for complicated issues or complaints, but if yours is straightforward it could be the best bet.
If the company doesn't have an online chat function, then you could email them or use their online contact form. Don't expect a quick answer, however: of the firms Which? contacted this way, the average waiting time was a day.
None of the above are perfect solutions, but it could beat sitting around on hold for the best part of half an hour.
Energy rights: what to do if your gas or electricity company goes bust
Which supplier offers the best customer service?
If customer service is important to you, then you could consider switching to a smaller firm.
Which? found the quickest firms to answer the phone were new players Affect Energy, at just 10 seconds on average, and So Energy at 21 seconds.
The quickest Big Six response was from Scottish Power and took three minutes and 29 seconds.
What's more, Citizens Advice conducted a major survey of energy firms' customer service this year and the top performers were all relatively new firms: So Energy, Bulb Energy and Octopus Energy.
It's worth checking Citizens Advice's ratings before opting for a company you've never heard of or a particularly cheap deal.
How to switch
Switching can be relatively easy, and you won't be left without gas or electricity.
You can compare prices on loveMONEY's comparison site. In many cases, the switching process is done entirely online without anyone needing to visit your house.
There are even services which will switch your supplier for you, to whoever is cheapest, for a minimal fee or no fee at all.
Some of these auto-switching services allow you to only consider firms with good customer service. You can read more about them here.
Compare gas and electricity prices on loveMONEY's comparison site
Be the first to comment
Do you want to comment on this article? You need to be signed in for this feature