Call waiting times: what to do if your energy supplier leaves you hanging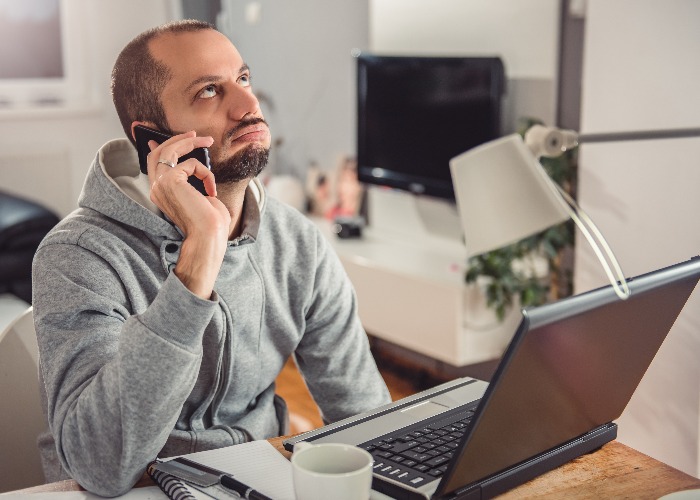 An investigation has found some energy companies leave customers waiting on the phone for up to 20 minutes on average. Here's what you can do if your supplier isn't picking up.
If you have an issue with your energy supplier, be prepared to wait if you want to speak to someone on the phone.
A new study has found that a fifth of suppliers keep customers on hold for upwards of 10 minutes on average.
The investigation from consumer site Which? Consisted of making multiple calls to 36 energy suppliers, across different times of the day and days of the week, to work out how long you are likely to be left before actually speaking to someone who can help you.
Get your money back! How to claim what you're owed from energy firms
The worst offenders
Worst of all was Scottish Power, which left callers waiting for an average of 21 minutes and 24 seconds before calls were answered.
This is quite the fall from grace from last year, when it was the best of the 'big six' suppliers, answering calls in an average of three minutes and 29 seconds.
Another poor performer was Bulb Energy, which kept callers on hold for 19 minutes and two seconds on average.
It also had the longest single call waiting time of an extraordinary 41 minutes and 48 seconds (we commend the person who was patient enough to stay on the line that long).
It's another supplier that has seen its performance crash in these tests ‒ two years ago it was the fastest supplier around at answering calls, but in that time it has grown sharply, to the point that it now has a 5% market share.
In total a fifth of suppliers ‒ Avro Energy, Boost, Bulb, Engie, Green Network Energy, Utilita, Utility Point and Scottish Power ‒ took longer than 10 minutes on average to answer the call, while more than half had an average waiting time of more than five minutes.
This included four of the 'big six'.
Compare gas and electricity prices on loveMONEY's comparison site
How to beat long call waiting times
If you find yourself facing a long wait on the phone, you have a couple of options.
Sometimes, an automated message will offer you a callback. This could be worth taking, as it effectively reserves your place in the queue. This isn't without its own risks though, as we've heard anecdotal reports of firms simply not bothering to ring back.
Alternatively, many energy suppliers now have 'live chat' options on their websites, which can get you assistance much faster than through the phone.
This is another feature tested by Which?, with Spark Energy ‒ which was bought by Ovo last year ‒ standing out, taking just 30 seconds to respond on average.
Outfox the Market, Scottish Power and Utility Point also responded to live chat requests in less than a minute on average.
However British Gas struggled, with an average wait time of seven minutes and 14 seconds ‒ you'd get a quicker response from the energy giant over the phone, where its wait times were just four minutes and 19 seconds typically.
Two other suppliers had a notably shocking record on the live chat front ‒ Bulb and Utilita's chat platforms were unavailable on 11 out of the 12 time slots tested by the researchers.
Occasionally, the beginning of an online live chat will be conducted by a 'robot', or computer programme, but you will eventually be passed to a human being.
This isn't usually the best route for complicated issues or complaints, but if yours is straightforward it could be the best bet.
If the company doesn't have an online chat function, then you could email them or use their online contact form, though this is unlikely to lead to a quick response. Nonetheless, it may beat sitting on hold for ages.
Energy rights: what to do if your gas or electricity company goes bust
Which supplier offers the best customer service?
If customer service is important to you, then you could consider switching to a smaller firm.
So Energy was the quickest to answer calls in the Which? tests, taking an average of just 38 seconds.
Four more firms ‒ Ampower, Embico, Flow Energy and Together Energy ‒ all answered calls in less than a minute.
And it's perhaps fair to say that none of them are household names.
It's similarly a case of the smaller names outperforming the big boys when you dig into Citizens Advice's studies into energy supplier customer service.
It puts together its rankings on areas including complaint numbers, how easy they are to contact, how clear the bills are, how easy it is to switch and customer guarantees, arriving at a rating out of five.
According to its latest rankings, from April to June 2019, the top five are dominated by smaller names: Breeze Energy (4.8), SSE (4.6), Igloo Energy (4.4), So Energy (4.4) and Engie (4.25).
That said the very worst-ranked firms are also smaller in stature, with the likes of Nabuh Energy (1.9), Utilita (1.95) and Toto (2.1) making up the bottom three.
How to switch
Switching can be relatively easy, and you won't be left without gas or electricity.
You can compare prices on any comparison site, such as loveMONEY's.
In many cases, the switching process is done entirely online without anyone needing to visit your house.
There are even services which will switch your supplier for you, to whoever is cheapest, for a minimal fee or no fee at all.
Some of these auto-switching services allow you to only consider firms with good customer service. You can read more about them here.
Compare gas and electricity prices on loveMONEY's comparison site
Be the first to comment
Do you want to comment on this article? You need to be signed in for this feature