Energy rights: what to do if your gas or electricity company goes bust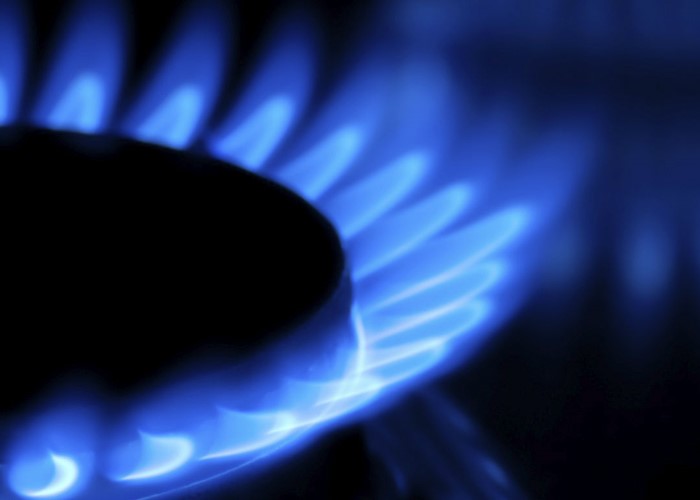 TOTO Energy has ceased trading, making it the 14th supplier to go bust over the last 12 months. Here's what you need to know if your energy firm goes under and what you should do next.
TOTO Energy collapses
Utility firm TOTO Energy has collapsed, leaving 134,000 customers unsure over who will be providing their energy during the winter period.
Gas and electricity regulator Ofgem has reassured customers that they are taking immediate action to appoint a new provider.
"Customers need not worry, their supplies are secure and domestic credit balances are protected," said Ofgem in an official statement.
Ofgem is advising people to hold off switching to a new supplier, and instead recommends they "sit tight and wait until [they] appoint a new supplier for you."
According to the regulator, this should make the process of handing over customers and honouring credit balances as hassle-free as possible.
Opinion: energy firms aren't paying their bills – and we're the ones who'll suffer
Unfortunately, TOTO Energy did not have the best record in the run up to going bust.
"A red flag for the viability of TOTO Energy was Ofgem ordering the provider to pay £4.5 million in outstanding Renewables Obligations earlier this month," commented Peter Earl, Head of Energy at Compare The Market.
The collapse of TOTO Energy comes just days after Ofgem announced proposals for new financial checks and tests for energy providers.
Ofgem believes the proposed reforms will drive up customer service standards, reduce the risk of supplier failure, and strengthen the safety net.
These improvements should benefit customers in the future, but the chain of company collapses over the last 12 months suggests that they are long overdue.
"Such a pattern of supplier failures underlines the urgent need for new entrants to the energy market to be thoroughly vetted," said Earl.
Compare gas and electricity deals with loveMONEY
What happens to my energy supply?
The good news is, there will be no disruption to the supply of gas and electricity to your home if your energy supplier goes under.
Ofgem has procedures in place to ensure no one is cut off in this worst-case scenario.
According to the regulator, customers won't even notice any change other than the fact that they are given a new supplier.
Saving money on gas and electricity: could robots help us beat rogue suppliers?
What do I need to do next?
Ofgem has emergency measures in place that allows it to step in to find another supplier to take over your energy account in the event of a firm failing.
If you find yourself in this position, you should take a meter reading and wait for your new supplier to contact you with more information about the transfer process.
A spokesperson from Ofgem said: "Ofgem will choose a new supplier and ensure you get the best deal possible.
"Whilst we're doing this, our advice is to 'sit tight' and don't switch.
"You can continue to rely on your energy supply as normal. We will update you when we have chosen a new supplier, who will then get in touch about your new tariff."
Compare gas and electricity deals with loveMONEY
Will my bills go up?
When Ofgem chooses your new supplier, you will be put onto a special 'deemed' contract, which means a contract you haven't chosen that will last until you choose to change it.
You won't be charged exit fees if you choose to leave the supplier you were switched to.
Ofgem admits these 'deemed' contracts are typically more expensive as suppliers take on more risk when stepping in to sign up new customers in a hurry.
But the regulator advises people not to switch immediately when a firm goes under, and instead wait for a new supplier to be appointed before taking any further action.
This is so the new supplier can help you sort out any credit balances you might have had with your old supplier.
Smart meter mayhem: 3 in 4 readers wouldn't recommend them
To protect from bill shocks, Ofgem says customers should ask to be put onto the cheapest deal when contacted by their new supplier.
You can compare deals using the loveMONEY comparison centre, which offers a whole of market view of the best prices.
Whilst a new provider will ensure customers are not left without gas and electricity, customers are not tied to their newly assigned tariffs.
"For TOTO Energy customers, being assigned an energy supplier by a regulator is a necessary emergency measure and not a long-term proposition," advised Earl.
"Going forward, these customers may find that shopping around offers them a more affordable tariff than the one they are assigned by Ofgem."
What if I am in credit with my old supplier?
If you were in credit before your supplier went bust, your new supplier will contact you about getting your money back.
Ofgem says a new supplier may choose to automatically credit money to your new account with them.
How to reclaim money from your energy supplier
What if I am in debt with my supplier?
Ofgem says this depends on whether your new supplier agreed to take on customer debts.
If so, you'll need to pay your new supplier and they will be in contact to explain how this works.
If they don't agree to take on the debt, then you may have to pay your old supplier through their administrator, but they should get in touch to arrange this.
OVO Energy: get a discount by not speaking to your supplier
Where can I get further help?
If you have any concerns, contact Citizens Advice on 0344 411 1444, which is open Monday to Friday 9am to 5pm.
Read our ESSENTIAL winter money-saving checklist
Are small energy suppliers safe?
It's not been a great year for small energy firms.
Not only have some many collapsed, but customer service can be hugely variable: last year Iresa became infamous for its average call waiting time of 40 minutes.
However, that's not to say small energy firms are unsafe or not worth going for.
They consistently offer competitive deals compared to the 'Big Six' energy companies – British Gas, EDF Energy, SSE, Scottish Power, E.ON and npower, which means they're worth switching to if you want to keep your bills down.
In 2018, Ofgem said the average saving of switching from a standard 'Big Six' deal to a smaller supplier's cheapest deal was £320.
Many of these new firms have excellent customer service – two of the top three spots in Citizens Advice's customer service rankings are occupied by new players.
Breeze Energy is ranked as the best, with SSE and Igloo Energy taking second and third place respectively between April and June 2019.
Be the first to comment
Do you want to comment on this article? You need to be signed in for this feature