Seriously, why aren't we building enough homes?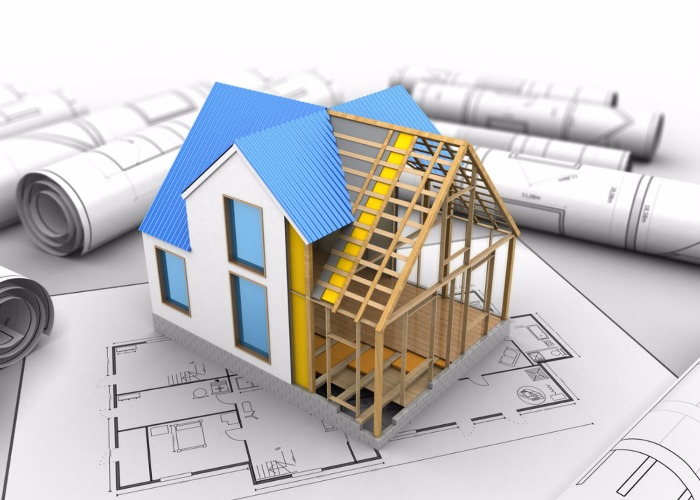 Demand is high, prices are high, so Felicity Hannah wants to know why developers still aren't building homes – what else could they need?!
Theresa May's big housing announcement last week turned out to be a damp squib. Despite boldly promising a "new generation of council houses" in her speech the £2 billion extra a year she pledged is far from enough.
In fact, despite sounding like a massive number, Downing Street aides have admitted the money will just mean an extra 5,000 homes a year.
That's a drop in the ocean compared to what's needed; councils currently have more than 77,000 families living in temporary accommodation. More than 120,000 children are sleeping each night under temporary and often inadequate roofs.
And that's just social housing. The UK has failed to build enough homes each year for decades and just this month conveyancing search provider Search Acumen revealed analysis that suggests the country will have a shortfall of one million by 2020.
It's hard to see the housing crisis ending anytime soon. But what I don't understand is why. Demand for suitable properties is huge with a deficit that large.
And low-interest rates plus schemes such as Help to Buy ensure that there is enough cash sloshing around the system for plenty of people to buy, even though it remains too challenging for people on lower incomes.
So seriously, demand is high, prices are high… why aren't we building enough homes? What could possibly be holding the markets back and how can we fix it?
I've been asking the experts just what the hell is going on.
We haven't really recovered
Alan Andrews of kisbridgingloans.co.uk suggests that the industry itself has not yet recovered from the housing crash of 2008.
"Finance to buy new homes simply disappeared, meaning significantly less new homes were being built. Therefore, the demand for building materials, development land, carpenters, plumbers, electricians, bricklayers, etc. was decimated.
"The industry shrunk rapidly over the following eight years, with people leaving the industry, re-training, manufacturers closing or downsizing, switching to other products, plus very few new trainees.
"So now, even though the demand and prices are high again, there is still a serious lack of skills and materials in the industry. It is re-building itself, but, this will not be a quick process."
Builders can't get land
It's tempting to assume that builders must be guilty of land banking; holding onto build sites until house price rises even higher. However, Anthony Rushworth, founder of housebuilding investment platform Homegrown, says finding suitable land is a real issue.
He says: "There is no shortage of demand for housing but one constraining factor is a shortage of land.
"You would think that higher house prices would mean more incentive for developers. However, the cost of land on which to build those homes typically goes up at the same time, and at a similar rate, which restricts the profitability of the schemes."
However, Peter Hindley, chief operating officer of Keepmoat Homes, says, in fact, it is developers who are unwilling to build on brownfield, with local authorities struggling to find partners who are willing to do so since it is more complex.
"Our business model has always been to work in partnerships and prioritise building on derelict, brownfield land and it's a method that is incredibly effective and we feel will be instrumental in accelerating the delivery of new homes.
"The reality is – local authorities and housebuilders are less likely to meet opposition and face lengthy planning processes, when they aren't building on the greenbelt and opt to invest in an area, by regenerating unused land."
However, there is suspicion among some that developers are playing profitable games with land.
Robert Desbruslais, director of Desbruslais Chartered Surveyors, says: "High land values encourages land banking by developers ensuring a drip feed that maintains the shortage and high prices to cover the initial land cost."
Planning permission
Once land has been sourced, builders can't just start laying concrete.
Rushworth continues: "To add to developers' woes, it can often be an unpredictable and unduly lengthy planning process that eats into the value presented by any particular development. These are risks that developers have to factor into the scale and number of developments they enter into, weighing on the rate of building overall."
In fact, the planning process was raised as a serious issue by a number of our commentators.
Mark Stephen, founder of Reditum Capital, goes as far as to claim that "planning permission potholes are one of the biggest causes of the national generational shortfall in housing".
He says: "To put these delays in perspective, it takes an average of seven months for house builders to achieve planning approval and over a third wait more than a year for the green light. Almost 80% have likewise experienced a significant rise in planning application fees since 2014."
What's more, inconsistencies between local and national planning policies mean that many applications are determined via appeal, which can take as long as 12 months to resolve, he warns.
"Tackling the broken housing market, therefore, requires a national solution and the political will to deliver it. MPs must do all they can to streamline the planning process, rather than provide more obstacles for developers."
For MPs, this may be harder to reconcile as NIMBYs are often very politically engaged and highly motivated to vote.
We don't want new homes, we want older properties
Another possible issue is that we don't actually want to buy newly built homes, which are typically 20% smaller than those built in the 1970s and may be priced at a premium.
There have also been lots of recent news stories about the quality of new builds and concerns over leasehold costs soaring unfairly.
Gwyn Roberts, project lead at Home Quality Mark, believes that quality concerns are playing a major role in the housing crisis.
"Consumers need to have more confidence that the new homes they are planning to buy or rent are better quality. That the home will have lower energy bills, limited maintenance and generally be good for their health and wellbeing and that it will be completed to a good quality.
"Improving the public perception of new homes, driving up standards, encouraging new ways of building homes are the only way that the numbers of homes that we require are going to be delivered."
Read: New build homes checklist: 6 essential things to do before you buy.
We need the right homes, not just the most profitable
Steve Mansour, CEO of construction warranty specialist CRL, warns that even if we build more properties, the type we need most may not the type developers want to build.
"It is… important to take into account that basic, affordable family homes do not offer the highest return on investment, and ultimately, these are the types of houses that need to be built to address the shortfall."
Desbruslais agrees: "The bottom line really is in the bottom line; developers want to make a profit and they can't achieve that by sponsoring the development of cheap social housing.
"It's a real chicken and egg problem that can be resolved only by the release of more land purely for rented social housing."
So…
Too long? Didn't read the summary? In short: it's complicated. It's really, really complicated.
We're short of land, we're short of easy land to build on, the incentive is to build the wrong kind of homes, we're only starting to build our skill set back up.
It's going to take more than a £10 billion bung at Help To Buy and 5,000 more affordable homes a year to sort this mess out. Without concerted government effort, this housing crisis isn't going anywhere.
What do you think? What's the biggest issue and how would you fix it? Have your say using the comments below.
More loveMONEY long reads:
Be the first to comment
Do you want to comment on this article? You need to be signed in for this feature