Speeding fines: new rules could land more motorists with £2,500 penalty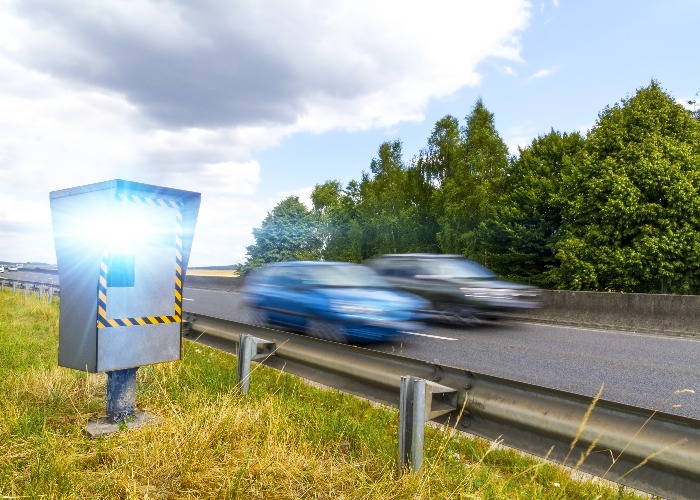 New speeding fine rules could see motorists charged up to 150% of their weekly income
Speeding motorists could see the size of their fines increase by up to 50% under strict new changes being introduced today (April 24).
The Sentencing Council, which is imposing the new guidelines, says it wants to see a "clear increase in penalty" as the severity of the crimes increase.
It means many more motorists found guilty of speeding will have to pay the maximum £2,500 fine.
Interestingly, a poll last week by consumer site Honest John found that eight in 10 motorists were unaware of the new penalty charges.
Save on your car insurance: compare deals with loveMONEY
What's changing?
For more serious speeding offences (band C, as shown below), magistrates can now charge up to 150% of the motorist's weekly income (previously 100%).
However, the cap on the maximum value of speeding fines is not increasing. This stands at £1,000 – or £2,500 if a driver is caught speeding on the motorway.
Responses from a consultation with magistrates and criminal justice professionals shows that current guidelines do not "properly take into account the increase in potential harm that can result as speed above the speed limit increases".
Magistrates are being advised to further adjust sentencing based on "aggravating factors" such as previous convictions and weather conditions.
The changes will come into force across England and Wales from today.
Speed limit (mph)

Recorded speed (mph)

20

41 and above

31 – 40

21 – 30

30

51 and above

41 – 50

31 – 40

40

66 and above

56 – 65

41 – 55

50

76 and above

66 – 75

51 – 65

60

91 and above

81 – 90

61 – 80

70

101 and above

91 – 100

71 – 90

Sentencing range

Band C fine

Band B fine

Band A fine

Points/disqualification

Disqualify 7 – 56 days OR 6 points

Disqualify 7 – 28
days OR 4 – 6 points

3 points
Source: Sentencing Council
Read these next:
10 great-value low-emission cars to buy NOW
Car tax change that could cost you thousands
Avoid rising fuel prices with these savvy tricks
Be the first to comment
Do you want to comment on this article? You need to be signed in for this feature