Websites that trick you into paying too much for EHICs, driving licences, visas and more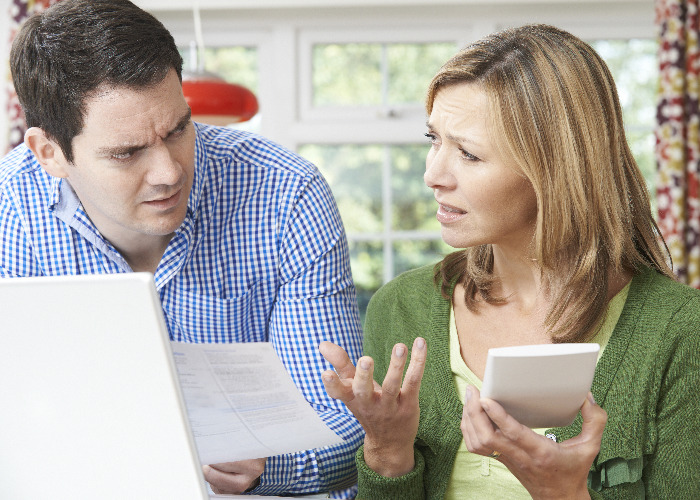 Watch out for "copycat" websites that charge you a fee to apply for things like a passport, EHIC or compensation that can be claimed for free, or much less.
"Copycat" websites look official but actually trick you into paying for services that should be much cheaper – or even free.
Here, we reveal some of the most common types of copycat websites to watch out for, and explain the official routes to use instead.
EHIC
The European Health Insurance Card, or EHIC, allows you to receive medical treatment in a European Economic Area (EEA) member state or Switzerland on the same basis as a resident of that country.
The EHIC is free to apply for using the official Government website and is valid for up to five years allowing you to get cheap or free healthcare abroad.
However, typing in 'EHIC renewal' into Google brings up an ad selling EHICPlus cover and the top free result is for ukehic.com.
The site charges a £35 administration fee in order to get the card, which it justifies because of the extra level of service it offers like providing renewal reminders. You can see more details of their service in the image below.
These results are both ahead of the official nhs.uk site, which comes third in the results for these keywords.
Driving licence
Drivers wanting to renew their driving licences could be fooled by copycat websites charging an inflated fee.
You can renew your driving licence online through the official DVLA site for £14 if you are under 70 or free if you are 70 or over.
However, there are a number of websites that often come up in searches for 'driving licence renewal' that charge much more than this.
Ukdrivingsupport.co.uk, for example, charges £59.99 for the 'application service' to renew your licence.
Visas
Copycat websites are also known to trick those applying into overpaying for a visa.
Searching for 'visa Canada' for example brings up a long list of paid-for results from companies charging far more than your need to hand over to get one.
By going through the official Government of Canada website, you can apply for the Electronic Travel Authorization (eTA) for $7.
The top result from Google when we searched was for canadaentry.eu, which charges the normal Government fee equivalent to €5.52 plus €83.48 for its services.
Flight compensation
If your flight is delayed or cancelled, you can claim compensation from the airline.
All airlines flying out of the EU and EU airlines flying into the EU have to pay compensation for delays for flights arriving more than three hours late.
The amount of compensation that you can get depends on the distance and the length of the delay.
If your flight has been cancelled your airline must get you to your destination or offer you a refund.
It is free to make a claim. You just need to contact the airline. Regulator the Civil Aviation Authority (CAA) has a letter template you can use for your claim (opens as a Word document).
If your claim is refused you can raise it with the CAA.
However, typing in 'claim flight compensation BA' into Google returns four ads of claims management companies, which charge a fee for just putting in the claim on your behalf.
The top result in Google charges 25% (plus VAT) and £25 per passenger (inclusive of VAT) of the compensation received for a flight delay or cancellation claim.
There's no reason a claims management company should get a cut of your compensation so make sure you do it yourself for free.
For all you need to know on how to claim take a look at our guide: How to claim compensation for delayed and cancelled flights.
How to spot a copycat website
There are a few signs to look out for to spot a copycat website.
Check if the result is paid-for – You should look out for paid-for search engine results. These are results which appear at the top of results labelled with the word 'Ad'. This means the firm has paid to be there based on the some or all of the keywords you typed into your search. The official site will normally be the first link that appears below these.
Read through the website – You should read through the text on the site carefully before applying. Often copycat sites will declare they are not affiliated with the official body.
Check the web address – You should check the address to see if it's official. Any website claiming to be a Government website for example should have a .gov.uk address.
How to report copycat websites
The Government Digital Service has been working with Google to crackdown on misleading ads paying to be at the top of search results.
You can report a misleading site here and try to get Google to take it down.
The National Trading Standards eCrime Team is also investigating copycat websites.
You can fill in a questionnaire to help it gather information about the sites that are duping people into spending money on services that are free or much cheaper to do themselves.
Earn 5% from your current account
Don't miss these:
Amazon Dash launches in the UK
Facebook investment scam - how to stay safe
Be the first to comment
Do you want to comment on this article? You need to be signed in for this feature