Why you should use online banking at lovemoney.com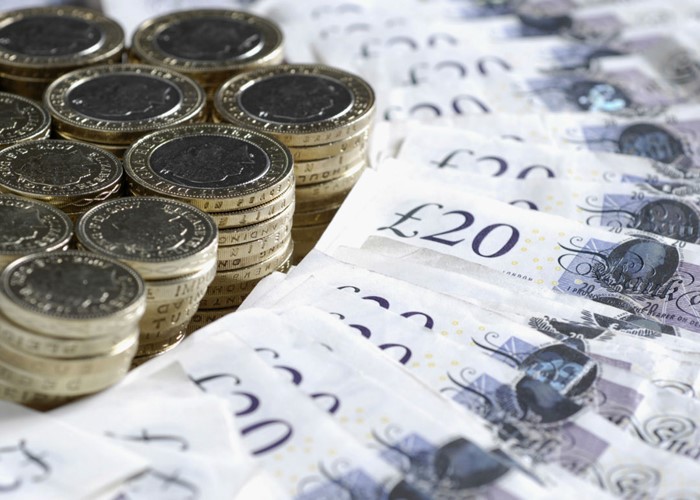 Online banking can help you improve your finances and save you money. Find out how.
1) All your accounts in one place
It's hard to keep track of your cash when you've got credit cards, savings accounts and a current account, often with different banks.
With the lovemoney.com online banking service, you can see your transactions on all your cards and accounts on one page, using one login.
When you sign up for lovemoney.com online banking, you'll need to give us the logins for all your accounts and cards.
You'll only need to do this once.
From then on, it's easy for you to track how much you spend and how much you earn every single day.
Using our service, you'll probably check your accounts more frequently and you could end up spotting errors that are costing you money.
You might also spot areas where you could cut back on your spending.
> Sign up for the lovemoney.com online banking service - it's free!
2) See your spending in categories
You can see all your transactions on lovemoney.com online banking.
Transactions are automatically categorised but you also have the option to change the categories manually.
You can also see a pie chart of your monthly spending. That makes it easier to see where your money is going.
You can review transactions that have been paid by a mix of accounts and cards.
It's also easy to review your transactions on just one account. You just uncheck a few boxes.
If a big slice of your monthly spend is going on Eating out, pubs & takeaways it might be time to start doing more home cooking!
Or perhaps you'll be shocked to see how much you're spending on Utilities & bills. That might spur you to switch to a cheaper energy provider.
> Sign up for the lovemoney.com online banking service - it's free!
3) Budget with ease
Budgeting is a crucial element of successful money management.
If you set sensible targets for your monthly spending and stick to them, you won't go into debt.
In fact, you may be able to generate spare cash for savings.
For example, you could set a monthly target of £150 for Eating out, pubs & takeaways.
If you're about to go over that limit, you'll know quickly thanks to lovemoney.com and you can take steps to rein in your spending.
You can also benchmark your spending. For example, I spend an average of £34.41 a month on clothes and accessories. But people who are similar to me in terms of age and wealth are on average spending £80.80 a month.
Average monthly spending
| | |
| --- | --- |
| Who | How much |
| You | £34.41 |
| People like you | £80.80 |
| Everyone | £9.66 |
Budget targets
| | |
| --- | --- |
| Who | How much |
| People like you | £25.56 |
| Everyone | £39.87 |
So maybe that means I could allow myself to spend a bit more on clothes and look a bit trendier. Or I could keep my wallet in my pocket and feel smug about being more prudent than many of my peers.
> Sign up for the lovemoney.com online banking service
Security
We know that some people worry about the security of the lovemoney.com online banking service. That's understandable – you're giving your login details to a third party which sounds like a risky move.
However, we believe it isn't risky at all. That's because you only give us your login information once and the information is all sent via an encrypted channel to a highly secure location in the US. This location is operated by our US technology partner, Yodlee. Nobody at lovemoney.com knows the login data for your accounts and cards.
Yodlee powers money management and transactional services for more than 24 million end users worldwide. To date, there has not been a single reported security incident.
What's more, in the highly unlikely event that someone did hack into your lovemoney.com account, this person would only be able to see your transactions. He/she wouldn't be able to move money between accounts as our service is 'read-only.' You cannot do any bank transactions on the lovemoney.com site.
> Sign up for the lovemoney.com online banking service
What lovemoney.com users have said about our online banking service
"I think this is an amazing service" Pandamodium £
"This is a great way to see what's coming in and going out, especially if you've got more than one bank account. I found this site just in time." Trailofdan
"I love it – and use it every day" Timull
"Absolutely brilliant! Pulled all my account information, current, ISA, credit card info and scared the living daylights on where my money is going in full graphical glory." Mike4mobile
"lovemoney is really the first time I've been able to get a decent view on where my money's going so big thumbs up for that" hicked
"Fellas...this is epic. Keep up the good work I am looking forward to more of this in the months ahead. I think lovemoney is the greatest thing since sliced bread. :)" Kosala
"I think it's really great that you guys listen and act on the feedback you get – it's keeping this site cutting edge, and extremely user friendly. Keep it up!" greglfuller
"Perfect, works well with my Lloyds bank and I am very happy that I can manage my money" Vamshee
> Sign up for the the lovemoney.com online banking service - it's free!
Be the first to comment
Do you want to comment on this article? You need to be signed in for this feature