Frugal Christmas Recipe - Dessert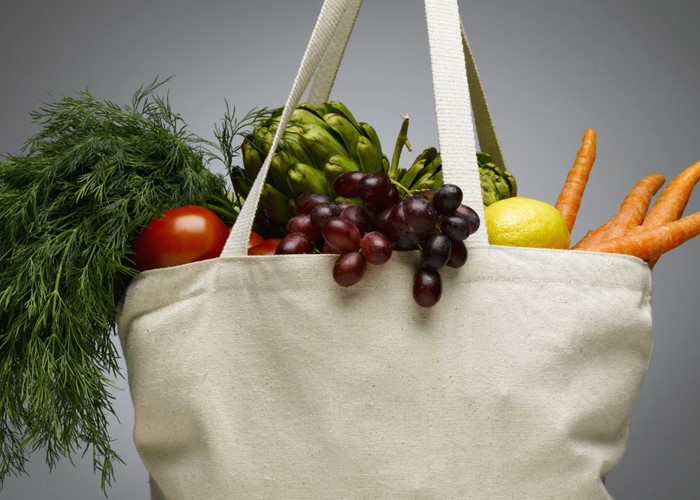 Check out this amazing recipe for a Christmas dessert of lemon tart with fresh vanilla mascarpone - for just £1.45 per person!
Over the last couple of weeks, I've been hard at work writing frugal recipes for a three course Xmas dinner, plus a frugal recipe on what to do with your leftovers (turn them into a delicious massaman curry - to be published on Boxing Day).
So, to re-cap, here's the recipe for the starter: Smoked mackerel pate on crostini and red onion confit. Cost: £1.16 per person
Here's the main: Roasted pheasant with garlic and bacon, caramelised sprouts, rosemary roasts, bread sauce and peach, sausage and thyme stuffing. Cost: £5.24 per person
Alternatively, here's a vegetarian main: Portobello mushroom, port and stilton wellington. Cost: £2.22 per person.
Now, onto the dessert!
The dessert: Lemon tart with fresh vanilla mascarpone (serves 6)
I'll be honest. I detest Christmas pudding. It's stodgy and the last thing you need after a heavy meal and lots of wine! Does anybody really enjoy it?
My alternative is a lighter affair. The citrus really cuts through the richness of the previous two courses and the mascarpone gives a decadent feel to the dish. And this can be made up to two days before Christmas day as well - it will keep fine in the fridge.
Ingredients - The dessert
4 lemons (£1.20)
250ml of double cream (£1)
250g of Italian mascarpone (£1.34)
6 Tesco medium free range eggs (£1.30) - we're using 5 eggs
1 fresh vanilla pod (£1.69)
1 pack (500g) of caster sugar (£1.02) - we're using 200 grams

1 block (500g) of sweet shortcrust pastry (£1.16) - we're using 250 grams
The cupboard staples...
Icing sugar and a dash of milk.
Total cost
If you already have the cupboard staples, then according to mysupermarket.co.uk, this trolley was cheapest at Tesco, where it came to £8.71 - that's £1.45 per head!
Instructions
Preheat the oven to 200C. The filling for the tart is really easy. In a large bowl crack the eggs and whisk, then add the sugar (mixing in well) followed by the cream and the juice of four lemons. Sieve to make sure no pips in the mixture and then add the zest of four lemons (i.e. the grated lemon rinds).
Now for the pastry. Roll out on a floured surface to the thickness of a £1 coin. Now roll the pasty over a tart case, making sure you get some overhang on the edges - line with baking paper and bake blind (you can use dried beans or rice if you don't have the posh ceramic baking beans). Bake in the oven for 15-20 minutes (until the pastry has browned a little).
Remove the pastry case (and beans/baking paper) from the oven and turn down to 160C. Pour the lemon mixture into the tart and bake for 50 to 60 minutes, the filling will feel just set and very slightly wobbly in the centre. The pastry should be browned lightly on the edges as well.
Leave to cool on a rack for at least two hours before serving (or place in the fridge to keep). Dust with icing sugar before serving.
The vanilla mascarpone cream is very easy. Take the vanilla pod, split and scrape out the seeds and add to the mascarpone. Add two tablespoons of caster sugar and a little milk to loosen the mascarpone. You can keep the vanilla pod and blitz with some sugar to make a vanilla sugar as well!
Happy eating!
A bit about our Chef, Paul Warburton
Paul Warburton had a hectic career in the world of hot kitchens and screaming chefs before joining the lovemoney.com products development team.
During these years, under the tutorage of some great chefs, he honed his skills in cooking for numbers within a tight cost and portion-controlled environment.
What lovemoney.com readers have said about Paul's other recipes
"We enjoyed this recipe very much: easy to make and even easier to eat!" varneyrob
"I made this recipe and it was absolutely delicious! Seriously good! Five of us feasted on it, and feasted well..." Ibeshy
"I made this recipe on Saturday night, and my 13 year-old son promptly requested it again for the following night!" Malcolm Wheatley
"This is a cracking risotto recipe. Just had it for lunch & it's a winner. More recipes please. Thanks." SavvyLass
"Another delicious offering from Paul. Thank you - keep 'em coming!" Palefire
Please add your own comments using the comments box below!
This is a lovemoney.com classic blog, updated for 2011.
Be the first to comment
Do you want to comment on this article? You need to be signed in for this feature