Six dangerous ways to borrow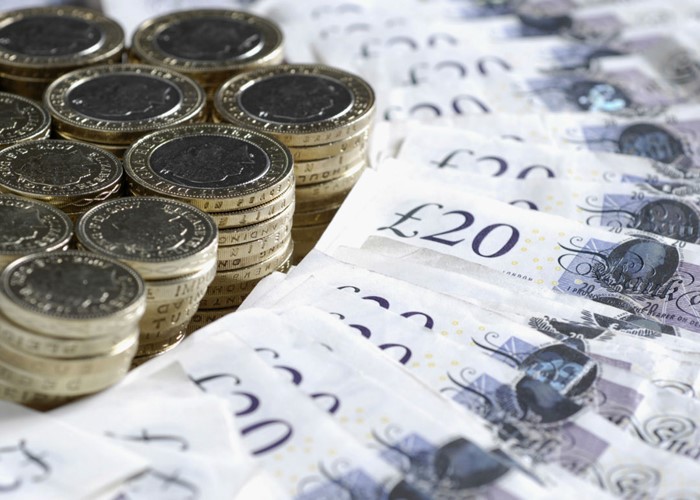 If you're desperate for some extra cash, make sure you avoid these risky borrowing options...
With lending criteria becoming tighter over the past few years, if you've got a less than perfect credit history, you could be finding it difficult to borrow from your local high street bank.
The trouble is, when times are hard, we all need more money. This means you could be tempted to choose a borrowing option that turns out to be a big mistake.
Here are six of the worst ways to borrow.
Logbook loans
In a nutshell, logbook loans are loans secured against your car. Certain companies, such as the imaginatively named Logbook Loans, will lend to anyone who owns a car and won't carry out credit checks. These companies lend you a percentage of the trade value of your vehicle.
The lender will keep hold of the original documents associated with your car, including the V5 registration document (the 'logbook'), the MOT certificate and the insurance certificate.
You'll also have to sign a credit agreement and 'bill of sale', which will temporarily transfer car ownership to the lender. So this means the lender can take possession of your car if you can't meet your repayments - and your car will be sold at auction.
All of the money from the sale will go to the lender and you will still have to pay any difference between the sale price and the value of the loan.
To make things even more difficult, you'll be whacked with a whopping interest rate – Logbook Loans charges as much as 491% APR!
This is a really expensive way to borrow money and although it can seem like a quick and easy way to get some extra cash, don't do it. Logbook loan companies aren't regulated by the Financial Conduct Authority (FCA) – and they're not under any obligation to comply with the FCA's fair customer treatment guidelines.
Payday loans
Payday loans are cash advances on the salary you're expecting at the end of the month. Again, these can be tempting if you need cash in a hurry as it doesn't take long to apply. And again, no credit checks are carried out.
Typically, you can borrow up to £1,000, although some lenders will only allow you to borrow up to £750. Most lenders will charge you around £25 for each £100 you borrow – which can soon add up. If you borrowed £500, for example, you'd end up paying back £625. And that's providing you pay it off in the first month!
Lenders have made it ever so easy for you to simply 'defer' your repayment – in other words, postpone repaying your loan for a second month or more. And all the while, the costs are stacking up.
Again, the APR for these loans is astronomically high – in some cases, as high as 68,300%!
Loan sharks
A loan shark is simply anyone who illegally lends money and doesn't have a licence from the Office of Fair Trading (OFT).
So if someone promises to lend you all the money you want, no matter what, and doesn't carry out a credit check, steer clear. If you do borrow from a loan shark, it's unlikely you'll be given any paperwork so it will be difficult to keep track of exactly how much you owe.
What's more, you'll be charged an eye-watering interest rate and the loan shark could add extra charges whenever he/she decides to.
If you struggle to make your repayments on time, loan sharks tend to resort to violence and threats as a way of ensuring they get their money. You may even be pressurised into borrowing more money to help pay off the initial debt.
Read Don't become loan shark bait for more information.
Pawnbrokers
Pawnbrokers allow you to borrow money, while you leave something valuable behind as security. You'll need to sign a credit agreement and you'll be given a receipt to prove you own the item. No credit checks will be carried out.
Once again, you'll be charged a hefty rate of interest on the loan and you risk losing your 'security' if you can't repay the money. Find out more in The lowdown on pawnbroking.
Credit card cash advances
Withdrawing cash from your credit card at an ATM is also a big no-no.
If you do this, you'll be charged a withdrawal fee of around 3%, with a typical minimum charge of £2-£3. Not only this, but you'll then be charged an eye-popping rate of interest – usually around 30%-35%.
And unlike purchases, there's no interest free period for cash advances so you'll be charged from day one. Eek!
Unauthorised overdrafts
An unauthorised overdraft is when you either go over your overdraft limit or fall into the red without agreement with your bank. This can quickly spiral out of control, with daily changes and other fees quickly mounting up.
There are better ways
OK, so we've told you how not to borrow, but what are the alternatives?
One option is to apply for the MBNA Platinum credit card, which allows you to transfer part of your credit limit as cash into your bank account. You'll then be able to pay this off gradually at 0% interest over 23 months. You'll have to pay a handling fee of 4% of the balance you're transferring.
Unfortunately, however, if your credit record isn't up to scratch, you're unlikely to be accepted for this card.
Another option is to try the Fluid credit card. This allows you to do a 'pre-check' to see if you'll be accepted for the card before you apply properly. This means that if you're turned down there isn't a record left on your credit report. This card offers an interest-free money transfer to your bank account for 15 months with a 4% handling fee.
You could also try borrowing money from a peer to peer lending website. These clever businesses allow you to borrow from other people, instead of your bank. However, you will still need a good credit rating to qualify for a loan. Find out more in How to get a loan when the bank says no.
If you're on a low income, you could also consider a credit union. Credit unions are community-based, not-for-profit financial organisations which provide savings accounts and secured loans to people with a common bond, such as living in the same area. You can search here to find your nearest one.
Finally, if you're struggling with your finances and are in a lot of debt, you can seek free and impartial advice from the National Debtline, StepChange debt charity, or the Citizens Advice Bureau.
> Answer a Lovemoney survey and you'll go in the draw for a brand new iPad!
More on credit
Be the first to comment
Do you want to comment on this article? You need to be signed in for this feature