Santander 123 credit card to pay unlimited cashback on Amazon spends this Christmas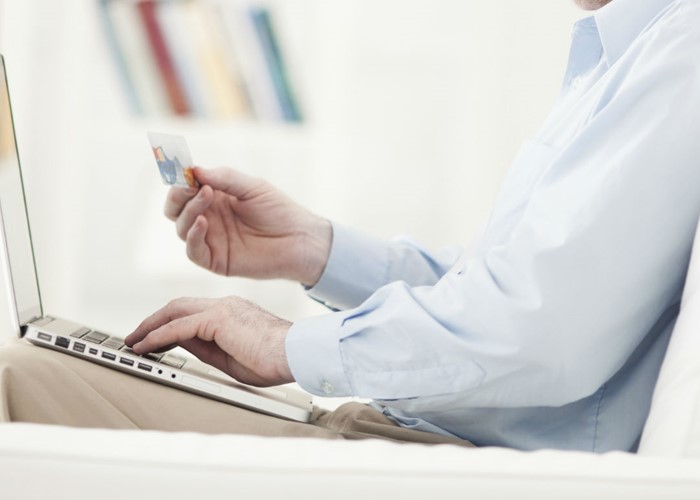 The 123 cashback credit card from Santander will be paying a bonus rate of 1% on all Amazon purchases over the festive season.
Santander has announced a bonus cashback offer on its 123 credit card that will apply to purchases made at Amazon in the run-up to Christmas and during the January sales.
From 1st November 2013 until 31st January 2014 the Santander 123 credit card will pay 1% uncapped cashback on anything bought online at Amazon.co.uk using the card.
Amazon-owned brands like Lovefilm.com, Audible.co.uk and Javari.co.uk are also included in the special rate.
The offer is available to new and existing customers and will work as a bonus alongside the 123 credit card's existing cashback structure.
123 credit card holders can normally get 1% cashback at supermarkets, 2% cashback at department stores and 3% cashback at petrol stations, TFL and National Rail.
Festive cashback
Santander found that Amazon was the most popular online retailer for 123 credit card holders during the period of November to January last year.
Amazon tends to be a magnet for shoppers looking for the best deals on anything from books, DVDs, CDs and games to toys and electrical items. In recent years the online retailer has even added groceries and clothes to its line-up, tempting more and more customers away from the high street.
Santander said it wanted to respond to its customers' needs this year by rewarding the majority that tend to spend money at Amazon in the run-up to the Christmas period and during the January sales.
Keep track of your Christmas spending with our free, secure MoneyTrack budgeting tool
Best way to get the 123 Credit Card
With cashback at supermarkets, department stores, most travel and now Amazon, nearly every element of many people's Christmas spending is covered by the 123 credit card.
But the card does come with a monthly fee of £2 which adds up to £24 over a year.
In the grand scheme of things that's a relatively small price to pay for a credit card with consistent levels of cashback that are mostly uncapped. Some cards have annual fees as high as £150 and only offer the best deals within the first three months of opening an account.
However, if you want to avoid the cost, you can get the 123 card fee-free for a year if you have or open a 123 current account when you apply.
Like the credit card this account pays tiered levels of cashback up to 3%, but on your bills rather than on your shopping.
You can earn 1% on water, council tax and Santander mortgage repayments; 2% on gas and electricity bills; and 3% on mobile, home phone, broadband and TV package subscriptions.
In addition the 123 current account also offers up to 3% in-credit interest on balances between £3,000 and £20,000. That's better than any easy access savings account out there.
Compare the 123 account with other top current accounts
Top alternative Christmas credit cards
Christmas can be a very expensive time of year.
If it's not presents ratcheting up the cost it's travelling to see friends and family, Christmas parties or stocking up on festive foods.
Here are some other Christmas-friendly credit cards that give a little back at a time when you have to spend more than usual.
The American Express Platinum Everyday Credit Card is another top cashback earner. You can bag a whopping 5% cashback, capped at £100, on anything you buy using the card for the first three months. Thereafter you can earn up to 1.25%. Best of all the card comes with no annual fee.
If you want to spread the cost of Christmas into more affordable chunks a 0% purchase credit card is just the tool. The best around is the Tesco Clubcard Credit Card for Purchases, which offers 0% interest on purchases for 18 months. That's a year and a half to pay off what you spend without building up any interest at all.
But if you need a card that can multi-task try the Halifax All in One Credit Card. It offers 15 months 0% on purchases and balance transfers. So you can move over existing credit card debt onto the card (for a small 0.8% fee) and still make new purchases without incurring any interest on either for over a year.
Compare top cashback credit cards
More on credit cards:
Be the first to comment
Do you want to comment on this article? You need to be signed in for this feature