UK to end pensions for overseas spouses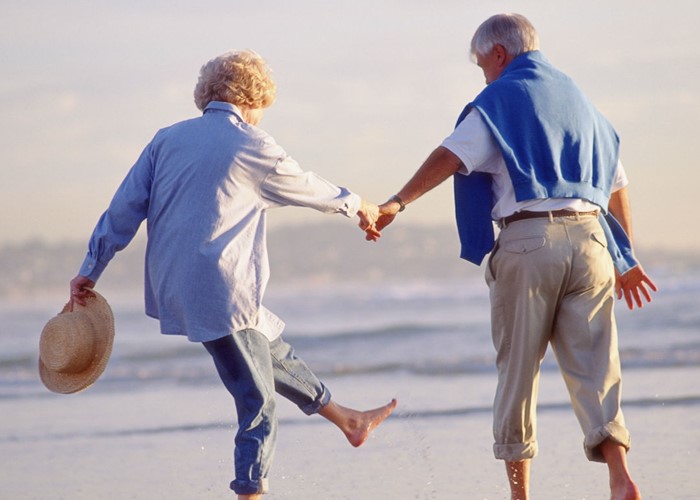 The Government wants to save money by stopping spouses' pensions being paid to non-UK citizens.
This year, Government spending on pensions and other retirement benefits will exceed £70 billion, which is nearly a third (32%) of the UK's £220 billion total spending on social welfare.
What's more, with pensions rising at a faster rate than wages, they put an ever-increasing strain on the UK's finances. Therefore, with the cost of funding retirement soaring, the UK has what's been described as a 'pensions timebomb'.
Big changes in 2016
In an attempt to control runaway spending on pensions, the Government has big changes planned for April 2016.
From that date, the present system of various State Pensions and credits will be replace by a single, flat-rate payment based on your (and only your) National Insurance contributions (NICs) during your lifetime. This weekly payment is estimated to be around £144 in today's money, based on 35 years of NICs.
The Government has now announced new plans to scrap the current system of payments made to foreign spouses of UK pensions.
At present, non-UK citizens married to British pensioners can claim pensions of as much as £66 a week (that's £3,432 a year). This pension is known as the 'married person's allowance'. These payments are based on what husbands (and, very rarely, wives) paid in NICs during their working lives.
A decade ago, around 190,000 pensions of this type were being paid, but this number increased to around 220,000 claimants last year. In other words, 220,000 foreign nationals get some kind of pension paid for by British taxpayers.
According to the Department for Work and Pensions, the total cost of these payments is around £410 million a year. Therefore, these overseas pensions for spouses account for around 1/170th of spending on pensions, or a mere 0.6% of the total.
Even so, Conservative politicians – including Pensions Minister Steve Webb – argue that the present arrangements are an unfair burden on UK taxpayers, especially in this new age of austerity. Hence, the new Pensions Bill – to be announced in the Queen's Speech on Wednesday 8th – would stop new claims of this kind from 2016, but leave existing pensioners unaffected.
An easy target for cutbacks
For ministers looking to rein in Government spending, these foreign pensions look to be an easy political target, for two reasons.
Firstly, most of the people claiming these UK benefits have never paid into the British system and may even have never lived here. Second, these payments are made to foreign nationals living abroad – people who are unable to vote in UK elections. So why should the UK pay to support elderly foreigners, purely because they are married to British spouses?
Although critics argue that this proposal is nationalistic and panders to UKIP supporters, the Pensions Minister hit back, firmly stating: "It's not about their nationality, it's about whether they have put into the British system."
Steve Webb also revealed that more than half of these pensions for overseas spouses were paid to people who had "never put a penny" into the British system through taxes. He also expressed concern that the number of British women claiming pensions based on their husbands' NIC contributions is falling steadily, but the number overseas continues to increase.
Prudence or discrimination?
These days, most women of working age now work full-time or part-time, or claim NIC credits for years spent caring for children or older family members. So most female British workers now build up their own entitlement to State Pensions based on personal NIC history. This means that, over time, these overseas pensions would gradually die out, with the coalition's plans only accelerating this decline.
Despite this, some experts are warning that discriminating against foreign nationals in this way could be illegal.
Dr Ros Altmann, a pensions adviser to Tony Blair's Government, warns: "It is hard to see how the Government could single out overseas claimants if they live in the EU and treat them differently from UK citizens. That would be illegal, so my concern is that this would mean many UK residents would also lose these rights."
However, Altmann adds: "In the longer term, it makes sense to move to a State Pension system where each individual builds up their own State Pension rights. However, it is also important that spouses who relied on a partner's pension contributions many years ago are not robbed of their rights. Many older women, especially those currently in their later 50s, were not able to build up pensions of their own, because the state and private pension system conspired against them."
Should the UK keep its promise to pay pensions to foreign spouses, or end these payments? Let us have your views in the Comments box below.
More on pensions
Be the first to comment
Do you want to comment on this article? You need to be signed in for this feature