Mortgage lenders to contact interest-only borrowers to address shortfalls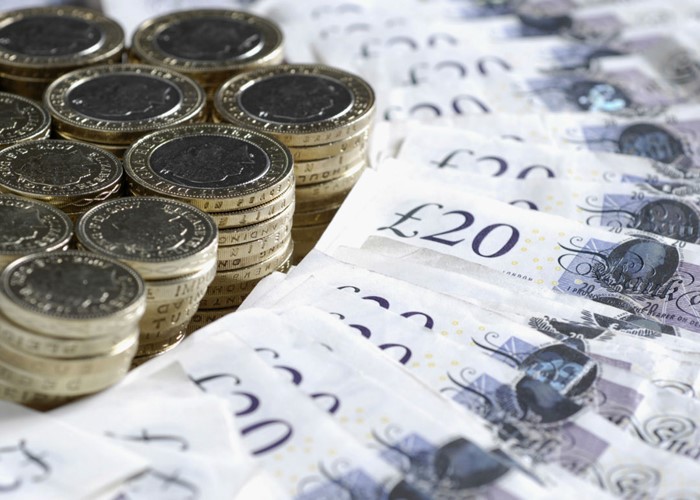 The FCA has instructed lenders to contact their interest-only mortgage borrowers to ensure they know whether they are on track to pay off their debt. But is it too little, too late?
Mortgage lenders have been told to contact all interest-only mortgage borrowers to ensure they are aware of whether they are on track to pay off their mortgage at the end of the term.
The instruction comes from the Financial Conduct Authority (FCA), the new regulator, following an investigation into the issue of residential interest-only mortgages (it doesn't regulate the buy-to-let sector, so it hasn't looked into it).
Some of its research makes for terrifying reading
A mortgage timebomb
The idea with an interest-only mortgage is that you only pay off the interest each month, putting the rest of the money that you would ordinarily use to pay off the capital of your loan into some form of investment. The theory goes that at the end of the mortgage term you'll have enough cash set aside in your investment to pay off the capital of your loan, with perhaps even a little extra on top.
However, for those mortgage borrowers set to repay their interest-only loan before 2020, just under half are likely to have a shortfall.
And a third of those facing a shortfall are facing a serious gap of more than £50,000!
As these people have the least amount of time in which to find a solution, they are the ones the mortgage lenders will be contacting first to discuss their options.
Talking to your lender
The FCA is working alongside the Council of Mortgage Lenders and the Building Societies Association to ensure lenders are contacting their borrowers.
The new regulator has also published proposed guidance on how to treat those borrowers who may be concerned about their prospects of actually paying off the loan. This includes:
working out exactly what options can be offered to interest-only borrowers;
communicating early and frequently with borrowers who are most likely to struggle to pay off the mortgage at the end of the term;
making sure borrowers have enough time to make adjustments in order to improve their chances of paying off the loan;
having a written strategy setting out policy and procedure for managing loans that may not be repaid.
Borrowers behind schedule on interest-only mortgages
The research the FCA conducted, alongside credit reference agency Experian, paints a clear picture of the different phases of growth interest-only mortgages have enjoyed, and exactly which borrowers are most likely to be at risk.
When it comes to the mortgage term ending (or 'maturing') there are three peak periods ahead. The first is 2017/18, which is made up mainly of people who bought endowment mortgages in the 1990s and early 2000s.
The next is 2027/28 and is mainly the borrowers who took out interest-only mortgages between 2003 and 2009. The final peak is in 2032, driven by the mortgages started between 2005 and 2008 and those who have converted their repayment mortgages into interest-only mortgages, perhaps because they are struggling to get by.
The report makes clear that this final group includes "concentrations of highly indebted individuals with low or negative equity in the property at the point of maturity".
The picture changes significantly by region. While Northern Ireland has relatively few interest-only borrowers, it's seen a staggeringly sharp increase in the number of borrowers switching their deal to an interest-only basis, a pretty clear sign that some are having real trouble making ends meet. By contrast London has a far higher than average number of borrowers signing up for interest-only mortgages at the outset, but actually has a lower than average number who switch part way through their deal to an interest-only basis.
It's not just the mortgages that are a cause for concern, but the level of non-mortgage debt some interest-only borrowers are living with.
Around one in ten interest-only borrowers have unsecured debts (things like credit cards or personal loans) in excess of £25,000. And as you've probably guessed, if you're an interest-only borrower with debts of that size, you're more likely to be someone who converted to interest-only repayments (12.8% of converted borrowers) than if you were sold an interest-only mortgage at the outset (10.2%).
This is a clear sign that a significant number of borrowers have a lot of pain coming their way in the next couple of decades.
A mis-selling scandal?
There has been plenty of talk in recent months about whether interest-only mortgages will be the next big mis-selling scandal.
And there are signs that this may indeed be the case. Research conducted for the FCA found that 13% of interest-only mortgage-holders claimed that they were not told at the outset that they would need some sort of investment vehicle in place in order to pay off the capital balance at the end of the mortgage term.
Indeed, one in ten borrowers still has no investment plan in place.
And it's borrowers on the lowest incomes who are least likely to have been aware of the need for an investment plan. 16% of those with household incomes of less than £11,500 knew they needed one, compared to 8% of those households with incomes of £75,000 and above.
Thankfully, this situation seems to be improving, with borrowers who have taken out interest-only mortgages in recent years far more likely to be aware of the need to have a separate plan of action to pay off the capital.
The FCA says that by acting now it can "nip this problem in the bud" and give the most at-risk borrowers a wake-up call. I fear that for a number of interest-only borrowers it's already too late.
If you're struggling to pay off your interest-only mortgage, check out Your options if you're struggling to pay off your interest-only mortgage. And if you are looking to remortgage, read Interest-only mortgages: the banks that will still lend.
If you have larger debt problems, there is free, confidential debt help out there. Read Where to get free debt advice for more information.
Use Lovemoney's innovative mortgage tool now to find the best mortgage for you online
At Lovemoney, you can research all the best deals yourself using our online mortgage service, or speak directly to a whole-of-market, fee-free Lovemoney broker. Call 0800 804 8045 or email mortgages@lovemoney.com for more help.
This article aims to give information, not advice. Always do your own research and/or seek out advice from an FSA-regulated broker (such as one of our brokers here at Lovemoney), before acting on anything contained in this article.
Finally, we tend to only give the initial rate of a deal in our articles, but any deal which lasts for a shorter period than your mortgage term may revert to the lender's standard variable rate or a tracker rate when the deal ends. Before you take out a deal, you should always try to find out from your lender what its standard variable rate is and how it will be determined in the future. Make sure you take all this information into account when comparing different deals.
Your home or property may be repossessed if you do not keep up repayments on your mortgage.
More on interest-only mortgages
Be the first to comment
Do you want to comment on this article? You need to be signed in for this feature